A teen sex 'recession'? Blame porn, stagnating marriage rates, experts say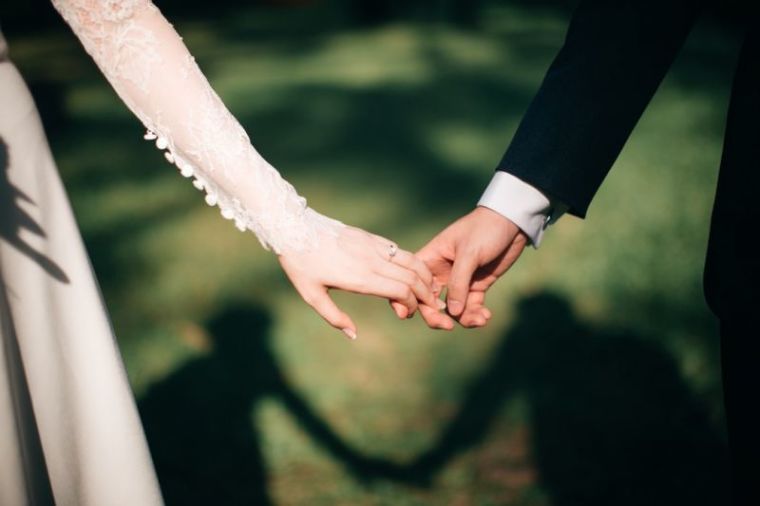 Young Americans are having less sex despite the hook-up culture and liberalized attitudes about its moral dimensions, a phenomenon some attribute to porn and others to falling marriage rates.
One of the reasons for a documented "recession" in sex now occurring in the United States is because marriage rates have stagnated, argued the Washington Free Beacon's Charles Fain Lehman, in a blog post for the Institute for Family Studies Monday.
He noted that demographers have found, via statistics in the General Social Survey — which has tracked particular behaviors and other important social trends among Americans since 1972 — that 22 percent of adults reported having no sex in 2016, an uptick from 18 percent in the late 1990s. This is mostly due to millennials having less sex than both their parents and grandparents did at the same age. Generation Z appears to be even less sexually active, he continued, highlighting CDC data showing that 40 percent of high school students have ever had sex, a decrease from 54 percent in 1991.
"Americans have conspicuously transitioned en masse from a more sexually active group — married people — to a less sexually active one — the unmarried. Any talk of a 'sex recession' must acknowledge this marriage stagnation," Lehman said.
"Today, there are fewer Americans married, and more Americans single, than at any point in at least the past 140 years."
Many Americans are also marrying much later in life. More than 80 percent of adults ages 25 to 34 were married in 1960 whereas less than half of that are today, the statistics show. And with less marriage, less sex occurs.
Falling marriage rates, however, do not completely account for young people foregoing sex yet "if there is a glut of young people who don't have sex, that group is overwhelmingly clustered among the unmarried," Lehman said.
"The implication is that those people are sexless in no small part because they are not participating in humans' most reliable avenue to sex."
Talk of such a "recession" was the subject of the latest cover story for The Atlantic, which explored many reasons for why sexlessness is now more common in the modern era than many realize.
Despite the prevalence of apps like Tinder where with a few clicks and swipes a casual sexual encounter can be arranged, actual sex is not happening as often as many think it is, writer Kate Julian explained at length in the article.
Teenagers are having less sex now partly because of the easy accessibility of online pornography, she noted, referencing a 2017 study in the Journal of Population Economics which examined the introduction of broadband Internet at the county-by-county level. The study found that with the arrival of high-speed Internet, the teen birth rate fell 7 to 13 percent from 1999 to 2007.
"Maybe adolescents are not the hormone-crazed maniacs we sometimes make them out to be. Maybe the human sex drive is more fragile than we thought, and more easily stalled," she mused.
The Christian Post reported on this phenomenon in August 2016 days after the release of a study from the demographers both Lehman and Julian referred to in their analysis of the issue.
Jennifer Roback Morse, author of The Sexual State: How Elite Ideologies Are Destroying Lives and Why the Church Was Right All Along believes young people have seen the heartache that rampant casual sex has caused and have begun wisening up.
"I think a lot of them are watching the adults around them and concluding that sex without limits is not making people happy. Parents with multiple marriages and divorces, etc.," she said in a statement to CP at the time.