Sean Feucht threatens to sue over adultery rumors with Rep. Lauren Boebert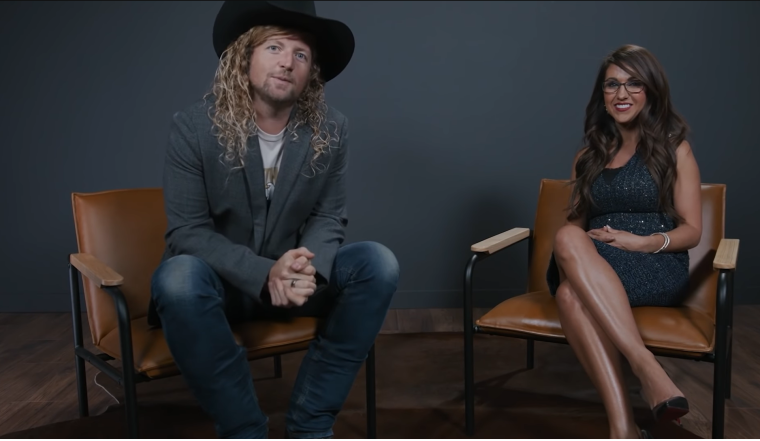 Weeks after Republican Rep. Lauren Boebert, a born-again Christian, filed for divorce from her husband due to "irreconcilable differences," missionary and political activist Sean Feucht is shooting down rumors that he was involved in an extramarital relationship with her.
Last Friday, Feucht threatened to sue anyone making the claim on social media with a deadline of 24 hours to "retract and apologize."
"This is false. And it's defamatory. I'm giving everyone making this accusation 24 hours to retract and apologize. If you don't, you'll hear from my lawyer," Feucht said in a tweet.
The claim was first made by the progressive Super PAC American Muckrakers on Twitter on May 16, approximately three weeks after the Colorado congresswoman filed for divorce from her husband, Jayson Boebert, with whom she has four sons.
Boebert also denied the affair in an interview with The Daily Beast on Monday quipping: "How can I be with a man with better hair than me?"
American Muckrakers PAC, which states on its Twitter bio that its goal is to remove Boebert from office and compares her to the Nazi regime in Germany in the 1930s and '40s, has not retracted or apologized for the tweet and revealed in a tweet on Tuesday that while Feucht and Boebert have threatened to sue them, they are currently suing Boebert.
Shortly after news broke about her April 25 divorce filing, Boebert told The Daily Beast that while her marriage failed, "I've always been faithful in my marriage, and I believe strongly in marriage."
"It is with a heavy weight on my heart that I have filed for divorce from my husband," the 36-year-old congresswoman said in a statement. "I am grateful for our years of marriage together and for our beautiful children, all of whom deserve privacy and love as we work through this process. I've always been faithful in my marriage, and I believe strongly in marriage, which makes this announcement that much more difficult. This is truly about irreconcilable differences."
Boebert's divorce announcement came a month after she revealed that her 17-year-old son would make her a grandmother in April.
The congresswoman and her husband met when she was 16 and working at Burger King. She gave birth to their first child, Tyler, when she was 18, the Daily Beast reported.
Jayson Boebert told the Daily Beast that he was caught off guard by his wife filing for divorce and noted that while it is "sad" the divorce is what his wife wants.
"The divorce is sad, I did not expect this, I love her with every bit of my heart, she has been my soul mate and she is the mother of my children," he said. "We have been through a lot together and I just want her to be happy. So it's whatever she wants."
Just last June, Boebert, in an impassioned sermon at the Charis Christian Center, a nondenominational church in Colorado Springs, Colorado, told a group of Christian women that if they chase after God their husbands will chase after them too.
"Ladies, it was years before I had my husband sitting in the pew next to me," the Republican congresswoman, who was facing down online rumors that she had two abortions in her past and worked as an escort at the time, began.
"For years I interceded, wanting my husband [Jayson Boebert] by my side, praising God, living out this God kind of life that I knew was far better than anything else that was going on. But ladies, if you chase God with everything that you have, your husband will chase after you chasing God," she said.
Boebert, who is a member of New Creation Church in Glenwood Springs, also urged women to value their role in their families and not doubt their self-worth.
"I speak with so many women who feel they don't have a purpose because they are not on an elevated platform. And I look back on my life and some of the greatest purpose … was in my own home," she said.
"Influencing my children, influencing my husband, showing him forgiveness when there shouldn't have been any in the natural. Showing him honor when my flesh wanted to dishonor him. Respecting him when that wasn't the natural course."