Celebration Church founder Stovall Weems launches website to clear family name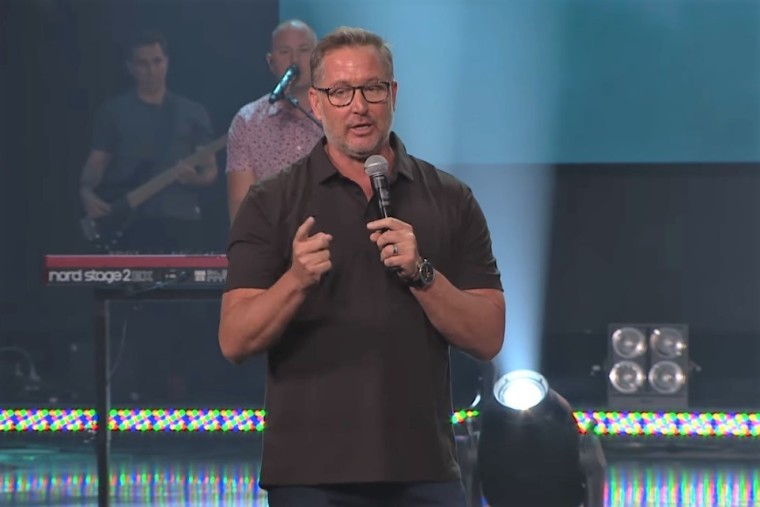 Intent on clearing his family's name from "salacious lies that cost us everything," embattled Celebration Church founder Stovall Weems has launched a new website to counter the narrative from current leaders of the Jacksonville, Florida, megachurch where he and his wife, Kerri, were ousted from leadership in 2022 due to allegations of abuse, including financial fraud.
"In 2022, we were accused with salacious lies that cost us everything — our life's work, the ministry we built for God's Kingdom, our jobs, our finances, our reputations, and even many of our dearest friends," Weems wrote on the website called ClearingOurName.com. "The problem is, the accusations that were made and the actions taken against us were lies — not to mention illegal."
Last April, an internal report released by the 12,000-member Celebration Church presented Weems and his wife as abusive, mentally troubled divas who constantly exploited church staff and finances until they were forced to resign from all their positions in the church earlier that month.
They are fighting a push from current Celebration Church leaders to evict them from a Black Hammock Island home purchased as a parsonage. Celebration Church is demanding in a lawsuit that the Weemses vacate the million-dollar waterfront parsonage because they completely resigned from all work with the church in April 2022.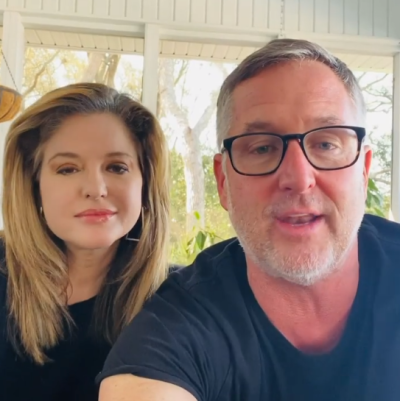 In court documents, it is alleged that Celebration Church trustees analyzed the church's financial position in December 2021 and discovered that the Weemses made "several large financial transactions earlier in 2021 without notice to or authorization from the board."
These transactions included "multiple large transfers to new for-profit entities that the Weemses intended to manage going forward." The motion claims that the church purchased a parsonage for $1.2 million that a company owned by Stovall Weems had purchased four months earlier for $855,000.
The couple was also accused of improper use of $1 million worth of Paycheck Protection Program loan funds to purchase a speculative digital currency known as TurnCoin. 
In their own lawsuit against the church, the Weemses allege that they were defamed by the 22-page internal report produced by the Nelson Mullins law firm.
"We all want to move forward and leave the painful emotions we've suffered behind us, but we can't heal without truth; we can't reconcile without truth. The truth must come out and everything must come to the light. Only then can we heal and reconcile," Weems wrote on the website. "Above all, as a man of God, a husband, and a father, I must clear my name and restore the dignity of my wife and kids, so they will no longer walk around this city under a cloud of shame."
On the website, Weems, who is still on a period of prayer and fasting with his family, includes copies of his lawsuits against the church and a review of Celebration Church's internal report by former FBI Special Agent Tom Simon. Simon now works as a licensed private investigator in Florida.
Simon, who said he had no prior relationship with Weems before he was asked to review the Mullins report, said he was paid $4,000 for his services as of the date of the report, Aug. 12, 2022.
"I have never been to Celebration Church, nor did I have any relationship or knowledge of Pastor and Mrs. Weems before this engagement. However, as someone who has written hundreds of investigative reports, it is clear that the first 12 pages of the Nelson Mullins Report were written to embarrass Pastor and Mrs. Weems by cherry-picking stories curated to present the couple in the worst possible light imaginable," Simon wrote in his review that focused mainly on six "improper financial transactions" that Weems is accused of making during his time at the helm of Celebration Church.
While Weems "made decisions that I believe were unwise" in some cases concerning his dealings at the church, Simon said Weems' actions were mainly within his legal authority, and church leaders were given notice of his actions as he carried out these deals. Simon further argued that the Nelson Mullins report did not give readers sufficient context to arrive at a fair conclusion.
"It is almost as if the authors of the Nelson Mullins Report deliberately set out to ignore all the relevant factors surrounding their six 'Improper Financial Transactions.' This appears to be an attempt to make Pastor Weems look as bad as possible in managing the church he founded with the Board he established. This is why it is instructive in any internal investigation to understand the motives of the subject," Simon argued.
"A subject interview is valuable to understanding the decisions made in real-time without the benefit of hindsight. Pastor and Mrs. Weems made repeated requests to be interviewed by the 15 authors of the Nelson Mullins Report, but the authors declined or neglected to schedule a meeting with the Pastor and his wife," he continued.
Highlighting Weems' decisions that were "unwise," Simon said he is "highly-skeptical of TurnCoin as an investment vehicle."
"Time will tell if it was a good investment or not, but I believe that he acted in good faith and in the best interest of Celebration Church (and related entities) in each of the 'Improper Financial Transactions' detailed in the Nelson Mullins Report," he added.
"In conclusion, I do not believe the evidence supports the assertion that Pastor Weems breached his fiduciary duties to Celebration Church, committed fraud, unjustly enriched himself at the expense of the Church, or failed to meet the fiduciary duties and standards of care required by the office."