Southwestern Baptist Theological Seminary to investigate 2 trustees for 'possible misconduct'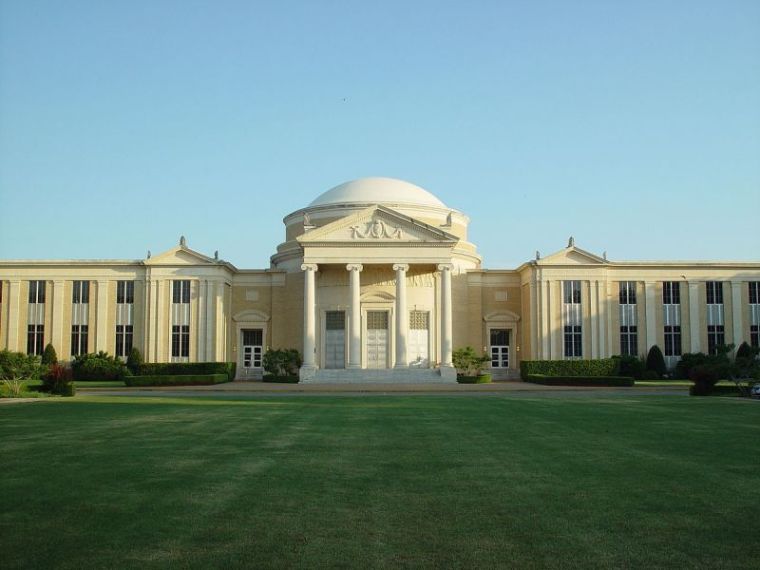 The leadership of Southwestern Baptist Theological Seminary has approved an investigation into two of the Fort Worth, Texas-based institution's trustees over allegations of "possible misconduct."
At a special meeting Tuesday, a majority of the SWBTS Board of Trustees approved a motion for board officers to launch "an investigation of possible misconduct" of trustees Andrew Bunnell and Aaron Sligar.
At issue, according to the seminary, are allegations made by Bunnell and Sligar that accused SWBTS leadership of financially mismanaging the seminary and lacking integrity.
In a motion that reportedly had unanimous support, the board denounced "rumors trafficked by Trustees Andrew Bunnell and Aaron Sligar made against employees of the Seminary" as "unsubstantiated and egregious."
SWBTS Board of Trustees Chairman Danny Roberts released a statement shortly after the meeting, expressing his "personal repudiation of the allegations made against my colleagues and me, as well as against staff members of the seminary."
"I can state confidently that the board leadership has exercised aggressively its fiduciary duties, with trustees giving collectively thousands of hours of their time in doing so," stated Roberts.
"Financial guardrails have been and continue to be researched and put in place. One example is that the chairman is now examining the expense reports of the president and the Seminary Leadership Team on a quarterly basis."
At the trustees' April meeting, Roberts said seminary officials "asked Sligar to not raise certain matters that he failed to give proper notice of his intent to raise, some of which were clearly untrue, with others having been inadequately researched, baseless and/or egregiously harmful."
"On May 20, Sligar and Bunnell emailed these claims, with the unsubstantiated material becoming public several days later by individuals obviously motivated to bring harm on the institution, the board, and certain staff," Roberts continued.
"To send such an email was reckless since it was inevitable that such claims would become public. In today's meeting, the board heard all the facts and has now acted."
In addition to the call for an investigation into Sligar, pastor of Little River Chapel in Sutton, West Virginia, and Bunnell, the trustees also passed motions to authorize "the publication of a response to allegations" made by the two trustees and "to publish the audited financials as one comprehensive report for the fiscal years 2003-2022 and examples of presidential expenses as generated by the Task Force review."
They also concluded that SWBTS Vice President for Institutional Administration Colby Adams and SWBTS Associate Vice President for Finance Michele Smith were not guilty of "financial mismanagement and misbehavior," concluding that allegations made against them were "without merit."
Last week, it was reported that the SWBTS trustees were meeting on May 30, a month after their scheduled gathering, due to a bylaw that allows a majority of trustees to call for a special meeting.
At issue, according to Baptist News Global, were questions surrounding the full disclosure of details from an internal investigation into financial irregularities and concerns over Adams helping to establish an entity called "Future Fort Worth" that used Adams' seminary-owned house for its registered address.
In recent times, the seminary has faced financial struggles. SWBTS spokesperson James A. Smith emailed The Christian Post a statement last November confirming that the seminary had laid off staff members.
"As part of the previously announced intention to implement organizational restructuring, including budget reductions, at the direction of the board of trustees, the interim administration has informed certain staff their employment has been ended," read the statement.
"These have been extremely difficult decisions as we seek to address our current challenges. We recognize the disruption that this causes for these staff members and their families. There is certainly no joy in having to make these decisions at this time. Appropriate severance is being offered to affected employees."  
At their April meeting, SWBTS trustees unanimously elected David S. Dockery as the new SWBTS president to replace former President Adam Greenway, who resigned last September. The institution also elected O.S. Hawkins, president emeritus of GuideStone Financial Resources, to fill the newly created position of chancellor.
Greenway came under scrutiny for his administration of the seminary. Baptist News Global reported that SWBTS had a budget deficit of at least $6 million by the time he left office.