Taraji P. Henson's Message to 9.6 Million Fans: 'Pray for People' Who Can't Handle Your God Given Light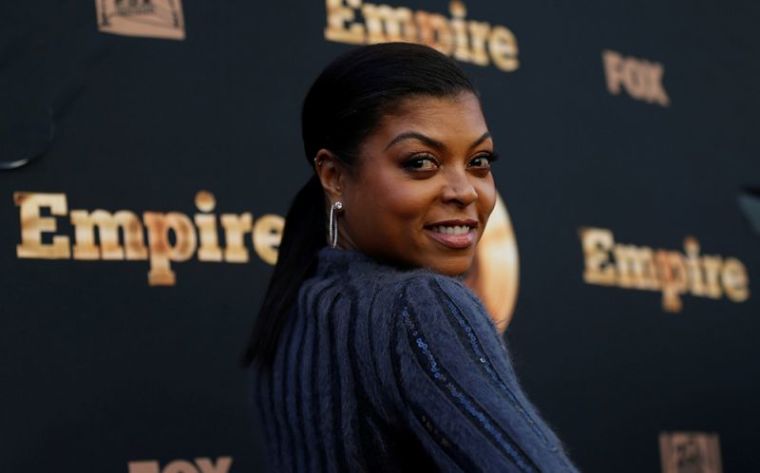 Taraji P. Henson is sharing a message with her 9.6 million fans about not dimming their God given light to appease others.
The "Hidden Figures" actress took to Instagram to share a quote to encourage people to be their best selves even if others are not comfortable with that. 
"Back on my morning meditation (I fell off for a while) Spirit delivered this message to me," she wrote. "Don't ever dim your light to make someone else feel comfortable! God gave you that light to share with the world."
The entertainer went on to advise people to pray for those who don't want to see them live up to their potential.
"If someone can't take your brightness ... politely hand them a pair of fabulous shades and wish them well on their journey," she wrote. "More importantly, pray that they tap into the light GOD GAVE THEM. #beblessed #operateFromGodLove #GodIs #GetMeCloserToYouGod AMEN."
For some time, Henson has used social media as a platform to share her faith with fans. Last November, she encouraged people to have the faith described as a mustard seed in Matthew 17:20.
"#GodIs ALWAYS there to remind us that there is [sun] after every [storm] #Trust #faithofamustardseed #GodGotYou," she wrote on Instagram.
The "Empire" actress, who has maintained a 20-year acting career with a multitude of roles, previously spoke to The Christian Post about how her Christian faith has impacted her career.
"It has definitely kept me sane and continues to keep me sane because I know how I got here. I moved to California with $700 in my pocket with my son and a dream and faith," Henson told CP. "And every time a door would close I would pray to God, like 'I know you've got a plan for me because I'm still here.' There's a plan for me and I believe in that."
Although Henson later became an Oscar-nominated and Golden Globe-winning actress with countless other awards and accolades under her belt, there was a point in time when she had no accomplishments to feel secure about. In those moments, Henson turned to God.
Whenever I thought I was supposed to get something and it didn't fall through, I would just fall back to God and be like 'OK, well what else. Because whatever You've got must be better than this,'" she told CP back in 2014. "And then it is, it always is."