Target executive tied to LGBT group pushing schools to hide students' gender identity from parents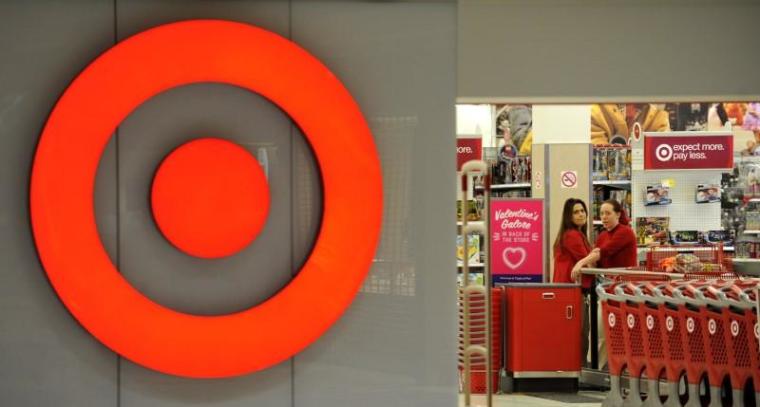 Amid calls for boycotts of Target over its LGBT pride month merchandise, a senior executive for the retail chain also serves as a board member for an LGBT advocacy organization that advises school districts to implement policies that keep parents in the dark if their child is identifying as the opposite gender in school. 
Carlos Saavedra, the vice president of brand marketing at Target, also serves as a treasurer for the LGBT group GLSEN, formerly known as the Gay, Lesbian & Straight Education Network. Founded in 1990, the organization focuses on integrating "LGBTQ-inclusive" education at the K-12 grade levels.
According to Saavedra's LinkedIn profile, he began serving as a GLSEN board member in May 2019 before assuming the volunteer role of treasurer in November 2021. Saavedra has held his current position at Target since January 2021. Under the job description for his previous GLSEN board member position, Saavedra wrote, "Helping create safe spaces in schools for LGBTQIA+ students."
Target expresses support for the LGBT organization in the pride section of its online store, which includes pride-themed clothing for adults and children, as well as backpacks and calendars. 
"GLSEN leads the movement in creating [and] affirming, accessible and anti-racist spaces for LGBTQIA+ students," Target's website reads. "We are proud of 10+ years of collaboration with GLSEN and continue to support their mission." 
As The Daily Mail reported Monday, the retail chain has reportedly donated $2.1 million to the LGBT advocacy organization. 
On its website, GLSEN provides a sample district policy for schools, advising them to conceal a student's gender transition from parents or guardians. If a student wants to inform their parents about the transition, the sample policy urges the school staff to discuss with the child first how to share the news. 
"Staff or educators shall not disclose any information that may reveal a student's gender identity to others, including parents or guardians and other staff, unless the student has authorized such disclosure, the information is contained in school records requested by a parent or guardian, or there is another compelling need," GLSEN's website reads. "This disclosure must be discussed with the student prior to any action." 
Target did not immediately respond to The Christian Post's request for comment. 
As CP previously reported, the retail chain has faced scrutiny in recent weeks for a clothing collection the company unveiled ahead of LGBT pride month in June. One of the items that attracted the most controversy was a "tuck-friendly" women's swimsuit for biological men who identify as the opposite sex. 
Target also sold products designed by the London-based company Abprallen, which has designed items featuring occult imagery. The Abprallen items previously sold by the retail company included a messenger bag that read "Too Queer for Here" and a sweatshirt that stated, "Cure transphobia, not trans people." 
As The New York Post reported Sunday, Target lost at least $10 billion in market valuation amid calls from conservative influencers to boycott the company. As of Thursday, the Target share price has dropped 17.25% in the last month. 
Amid pushback, Target removed the Abprallen items from its stores and online market. However, the brand's owner reported a spike in orders despite the public backlash. Abprallen designer Erik Carnell, a trans-identified individual, revealed that she had to temporarily close Abprallen's online store due to a recent spike, according to CNN. 
"I've been inundated with support," Carnell said, adding that when she's "in a better head space, I know how much that's going to have a positive impact on me."
Most of the backlash directed at Abprallen is due to a March 28 Instagram post of a "Satan respects pronouns" design, stating that LGBT-identified people are "often referred to as being a product of Satan or going against God's will, so fine. We'll hang with Satan instead." The statement is printed on an image of Baphomet, the goat-headed idol associated with Satanism.