Target makes changes to 'Pride' collection after $9 billion loss in stock value amid backlash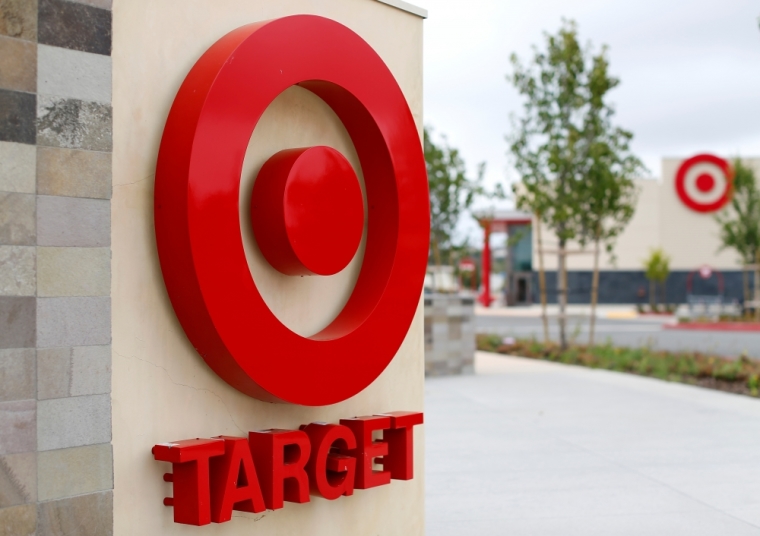 Target's stock value has taken a hit amid controversy over a collection the company unveiled ahead of so-called Pride month that has ties to a British designer whose brand promotes Satanic imagery. 
Fox Business reported that the retail chain lost $9.3 billion in market value and the corporation's shares have dropped by more than 12.6% since the consumer backlash began last week. 
"For more than a decade, Target has offered an assortment of products aimed at celebrating Pride Month. Since introducing this year's collection, we've experienced threats impacting our team members' sense of safety and well-being while at work," Target wrote in a Wednesday statement. 
"Given these volatile circumstances, we are making adjustments to our plans, including removing items that have been at the center of the most significant confrontational behavior," the statement continued. "Our focus now is on moving forward with our continuing commitment to the LGBTQIA+ community and standing with them as we celebrate Pride Month and throughout the year."
While Target did not disclose in the statement which items it intended to remove, some of the products that received the most backlash included the "tuck-friendly" women's swimsuits for men.   
Designs created by Abprallen, a London-based company that creates products with occult imagery, have also garnered public outrage. Products by the brand were previously featured on Target's website but have since been removed.  
Target did not immediately respond to The Christian Post's request for comment. 
As CP previously reported Tuesday, two of the designs by Abprallen that Target sold included  a messenger bag that reads "Too Queer for Here" and a sweatshirt that reads "Cure transphobia, not trans people."
Abprallen shared a "Satan respects pronouns" design in a March 28 Instagram post, writing that LGBT-identified people are "often referred to as being a product of Satan or going against God's will, so fine. We'll hang with Satan instead." The statement is printed on an image of Baphomet, the goat-headed idol associated with satanism.
"Satanists don't actually believe in Satan; he is merely used as a symbol of passion, pride, and liberty," the Abprallen post claims. "He means to you what you need him to mean. So for me, Satan is hope, compassion, equality, and love. So, naturally, Satan respects pronouns. He loves all LGBT+ people." 
As CP reported earlier this week, Allie Beth Stuckey, host of the "Relatable" podcast, commented on Target's association with the brand in a tweet, sharing an image of the design in question. The podcast host agreed that Satan would use trans pronouns, adding that the devil "is the author of confusion and hates the human body & soul."
"Christians who have thus far tricked themselves into thinking 'pronoun hospitality' is a loving evangelistic tool should wake up to the fact that they've been dancing with the devil," Stuckey wrote. 
In a separate tweet, the conservative encouraged Christian women to boycott Target or at least refuse to shop at the retail store during its so-called pride month in June. 
Target is not the only brand facing backlash for partnering with another company to sell LGBT-themed products, however. 
As Fox News reported last week, Adidas partnered with South African designer Rich Mnisi, and Adidas collaborated to release a "Let Love Be Your Legacy" collection. For its "Pride 2023" collection, the sports apparel company used a male model to advertise a women's swimsuit. 
The unidentified male model wearing a product intended for women had stubble and hair on his chest, as well as a noticeable bulge in the crotch area. Riley Gaines, a former NCAA swimmer, noticed that the photos appeared to purposefully focus on the man's crotch area, calling the image "perverse" and "abysmal."
"What the image says to me is that women don't matter, is that we're not good enough to model even our own swimsuits made specifically for women," Gaines told Fox News.