Texas Church Shooting: Two Arrested for Threatening Violence, Claimed Tragic Event Was Fictional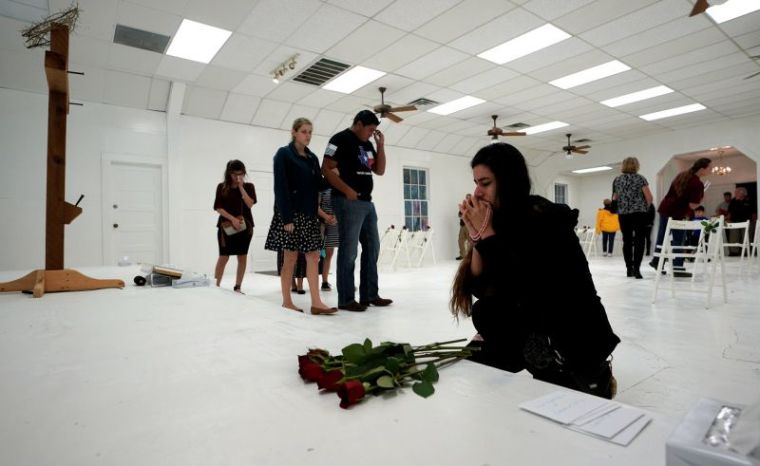 Two individuals have been arrested for appearing at a Texas church where a mass shooting took place resulting in several deaths to tell people that the event was staged.
On Nov. 5 of last year, a gunman entered First Baptist Church of Sutherland Springs and opened fire, killing 26 people, including the 14-year-old daughter of lead pastor Frank Pomeroy.
Robert Ussery, 54 and Jodi Mann, 56, a pair of conspiracy theorists who claim the shooting never happened, were arrested Monday by Wilson County police.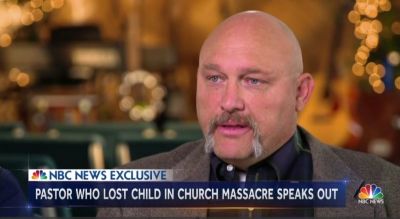 Pastor Pomeroy explained to The San Antonio Express-News that he was in his vehicle beside the church when the duo approached him claiming that his daughter never existed and threatening him with physical violence.
"[Ussery] continually yelled and screamed and hollered and told me he was gonna hang me from a tree, and pee on me while I'm hanging," explained Pomeroy.
"He said, 'Your daughter never even existed. Show me her birth certificate. Show me anything to say she was here' ... I just told him there was enough evidence already visible, so if he chooses not to see that, how would I know he would believe anything else?"
Devin Patrick Kelley, a former member of the U.S. Air Force who was discharged after being convicted of assault and serving one year in a military prison, entered FBC Sutherland Springs on Sunday, Nov. 5 during worship and opened fire.
Authorities ruled out religious motives for the shooting, noting that Kelley's ex-wife had family who attended the church and that his actions were likely connected to that.
Tessa Brennaman, the gunman's first wife, told CBS News last year that her ex-husband had "a lot of demons or hatred inside of him."
Kelley, who served in the U.S. Air Force, pleaded guilty in 2013 of hitting, choking, kicking and pulling Brennaman, along with fracturing the skull of her young son. He served one year in military prison and was given a bad conduct discharge.
"And he had a gun in his holster right here and he took that gun out, and he put it to my template and he told me, 'Do you want to die? Do you want to die?'" recalled Brennaman.
As with other national tragedies, conspiracy theories have emerged surrounding the mass shooting, including claims that the shooter belonged to Antifa trying to start a civil war and was a Muslim convert linked to terrorism.