Trump-appointed judge rules ban on drag shows for children unconstitutional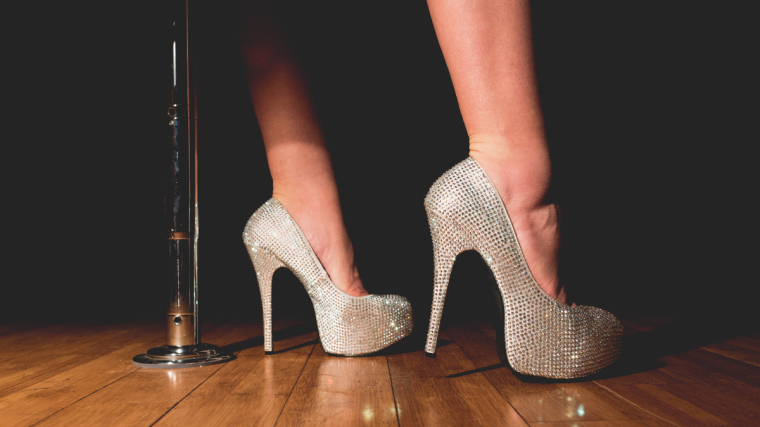 Editor's note: This article contains sexually explicit language some readers might find disturbing.
A Trump-appointed federal judge has struck down Tennessee's law banning drag shows and "adult cabaret entertainment" for children as unconstitutional as state officials maintain that the law remains in effect in all but one of the state's counties. 
In an opinion published Friday, Judge Thomas Parker of the U.S. District Court for the Western District of Tennessee ruled that the state's recently enacted Adult Entertainment Act is an "unconstitutional restriction on free speech under the First Amendment" and permanently enjoined Shelby County District Attorney Steven Mulroy from enforcing the law.
The ruling handed down by Parker, appointed to the bench by former President Donald Trump in 2018, only applies in Shelby County, the most populous county in the state and home to Memphis. 
Also known as Senate Bill 3, the Adult Entertainment Act was signed into law by Republican Gov. Bill Lee in March following its approval by the Republican-controlled Tennessee Senate in a 26-6 vote and the Republican-controlled Tennessee House of Representatives in a 74-20 vote.
The law declares that "it is an offense for a person to perform adult cabaret entertainment" at any location where the show could be "viewed by a person who is not an adult." 
The measure defines "adult cabaret entertainment" as "adult-oriented performances" that feature "topless dancers, go-go dancers, exotic dancers, strippers, male or female impersonators, or similar entertainers." 
The lawsuit was filed by Friends of George's, Inc., an LGBT theatre company that, according to the ruling, wanted "to provide a space for some non-adults to enjoy drag shows outside of stigmatized, age-restricted venues." 
Parker acknowledged that the plaintiff's performances, which almost exclusively take place at Evergreen Theater in Shelby County, "can be sexual, but the performers try not to get too 'risque'" and that they "try to stick around the PG-13 area."
Parker's ruling noted that Friends of George's performances include "a portrayal of sexual acts between two performers, one of whom was 'wearing tight, tight black pants and he is . . . wearing a penis that is over exaggerated so the audience can see it's there.'" Another involved "blow jobs and possibly having sex as well as pooping in somebody's purse." A third skit included "two people presenting gift packages where their penises would be ... in a box."
Parker characterized the Adult Entertainment Act as "unconstitutionally vague and substantially overbroad."
"The AEA's 'harmful to minors' standard applies to minors of all ages, so it fails to provide fair notice of what is prohibited, and it encourages discriminatory enforcement. The AEA is substantially overbroad because it applies to public property or 'anywhere' a minor could be present," Parker explained. 
Parker disagreed with the idea that drag shows for minors and similar sexually explicit performances amount to "unprotected obscene speech." He stated that "there is no question that obscenity is not protected by the First Amendment" while suggesting that "there is a difference between material that is 'obscene' in the vernacular, and material that is 'obscene' under the law." 
"Speech that is not obscene — which may even be harmful to minors — is a different category from obscenity. Simply put, no majority on the Supreme Court has held that sexually explicit — but not obscene — speech receives less protection than political, artistic, or scientific speech," he added.
While Parker agreed with the defendant that "Tennessee has a compelling government interest in protecting its minor population," he asserted that the First Amendment to the U.S. Constitution "commands that laws infringing on the Freedom of Speech must be narrow and well-defined."  
In response to Parker's ruling, Friends of George's released a statement claiming that the decision "represents a triumph over hate."
"Our first amendment rights were affirmed today as drag artists and makers of theatre," the group added. "Similar to the countless battles the LGBTQ+ community has faced over the last several decades, our collective success relies upon everyone speaking out and taking a stand against bigotry." 
Tennessee's Republican Attorney General Jonathan Skrmetti plans to appeal the decision, lamenting in a statement that "the scope of this law has been misrepresented in public by those more interested in pressing a narrative than in reading the statutory text. The law "remains in effect outside of Shelby County."