Va. lawmaker introduces 'Sage's Law' after girl is trafficked, kept from grandparents deemed unfit for 'misgendering'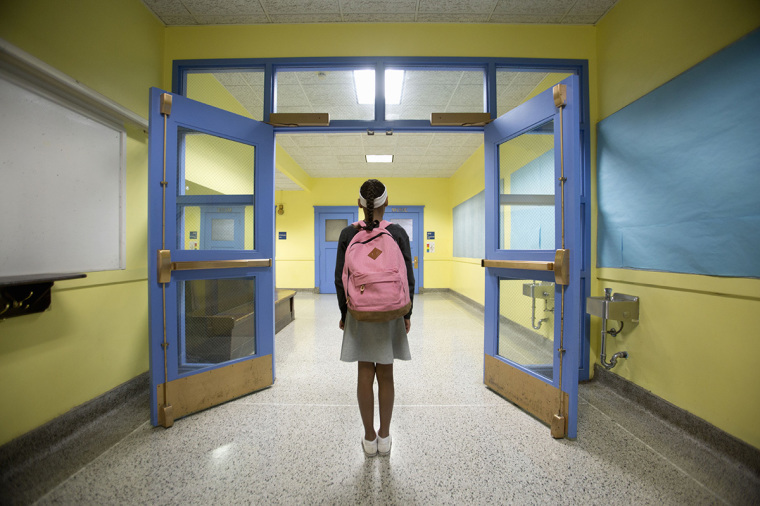 A Virginia lawmaker has introduced a bill that would require schools to inform parents if their child is confused about their sexual identity in response to a girl being the victim of trafficking due to the system refusing to give custody to her grandparents who were deemed unsafe due to an incident of "misgendering."
State Delegate Dave LaRock announced Thursday that he introduced a bill, known as HB 2432 or "Sage's Law," which requires anyone "licensed as administrative or instructional personnel by the Board of Education and employed by a local school board" to contact at least one parent of a student who self-identifies as trans "to ask whether such parent is aware of the student's mental state and whether the parent wishes to obtain or has already obtained counseling for such student."
The inspiration for the proposed legislation was a recent story published by The Federalist about a 2021 incident in which a then 14-year-old girl named Sage (last name withheld) was trafficked and sexually assaulted in part because a court would not allow her grandmother (who had adopted her) to return home because she had not used the child's chosen male pronouns. At the time, the girl's grandparents were unaware of her gender confusion or that, while at school, the girl was identifying as a boy. 
Sage, who at the time identified as male, enrolled at Appomattox County High School in August 2021 and experienced harsh bullying by some of the boys because of her confusion about her sexual identity. School officials had also delayed telling her grandmother because of their policy of keeping such information secret from parents and guardians.
Later, Sage was trafficked and ended up in Maryland, where she was forcibly kept in temporary custody and forced to live in a home for troubled boys with boys because a court had decided that her adopted grandparents were wrong to not affirm her trans identity, reported The Federalist.
From there, as the courts continued to deny custody to her adopted grandparents because they would not affirm her chosen sexual identity at the time, Sage was again trafficked and assaulted, eventually being rescued in Texas by U.S. Marshals in January 2022.
Sage has since renounced her former self-identification as a boy, according to The Federalist, with the teenager wanting the system to do a better job of protecting other youths who might be experiencing gender dysphoria.
In a statement posted on Facebook, LaRock said that "Virginia law needs to be absolutely clear that affirming a child's biological sex does not justify taking a child away from their family."
"Teachers, school counselors, social service workers and courts must respect the parent's fundamental rights in the parent-child relationship by involving parents immediately when a child is experiencing serious challenges," stated LaRock.
"The horrific treatment of Sage has shown the need to provide protections for parents and children in Virginia."
However, Democratic Delegate Danica Roem, an openly trans-identifying person elected to the General Assembly back in 2018, expressed opposition to the bill.
"Even more children will be put in danger if the government interjects itself into the most personal of family discussions like this, regardless of whether it's safe for the child to be out," claimed Roem, as quoted by WTKR.
The Virginia bill also states that if a student says "that the reason for being at imminent risk of suicide relates to being an abused or neglected child … as the result of parental abuse or neglect, this contact shall not be made with the parent."
"Instead, the person shall, as soon as practicable, notify the local department of social services of the county or city wherein the child resides or wherein the abuse or neglect is believed to have occurred or the state Department of Social Services' toll-free child abuse and neglect hotline," the bill adds.