Biden official expresses openness to adding 3rd gender option for federal IDs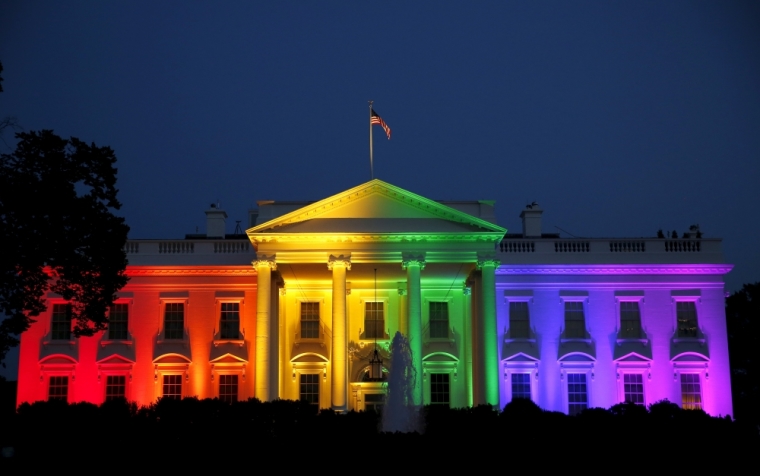 A White House official will not rule out the possibility that President Joe Biden could sign an executive order or his administration could take other action to add a third gender option to federal identification documents.
The topic came up during a White House press briefing Monday, which included remarks from a White House Gender Policy Council member.
A reporter reminded White House Gender Policy Council Executive Director Jennifer Klein that "the president and the vice president campaigned during the election on giving a third gender option on federal government IDs to individuals who want them."
He asked, "Does the president see value in signing an executive order to make that happen?"
"I haven't looked yet to see whether that requires an executive order," Klein responded. "I would note that we are very inclusive in our definition of gender, and we intend to address all sorts of discrimination and ... fight for equal rights for people, whether that's LGBTQ+ people, women [or] girls."
"That's certainly something that we will look at, but I ... honestly don't know whether that requires an executive order," she added.
Noting that "the American Civil Liberties Union is pushing for an executive order for this action," the reporter again asked if that was "under consideration at this time."
"Sounds like we'll just have to look into it a little more and see what's required, but it's a good question," replied White House Press Secretary Jen Psaki.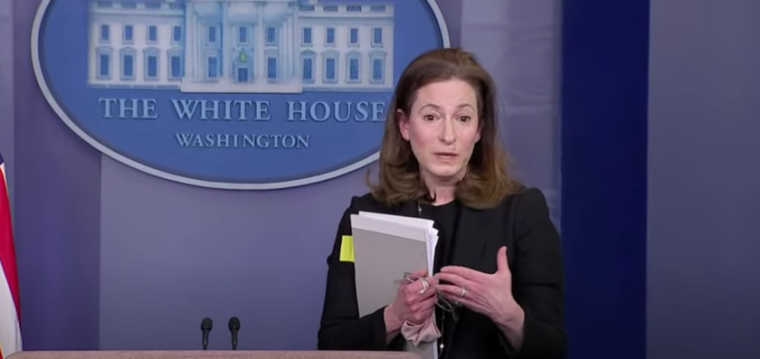 Should the Biden administration comply with the ACLU's request to sign an executive order establishing a third gender option on federal identification documents, it would not be the first time the president has taken action to benefit the transgender community. 
On his first day in office, the president signed an executive order instructing federal government agencies to ban discrimination based on sexual orientation and gender identity.
Biden also signed an executive order reversing the Trump administration's ban on trans-identified individuals serving in the military. He also nominated trans-identified Dr. Rachel Levine to serve as assistant secretary of health. Levine would become the first trans-identified member of a presidential cabinet if confirmed. 
Additionally, Biden has supported the Equality Act, a legislative proposal that proponents paint as necessary to enshrine protections for the LGBT community into federal civil rights law. The U.S. House of Representatives passed the bill on Feb. 25, but a vote on the legislation has yet to occur in the Senate.
While the Equality Act has received praise from LGBT activists, a bipartisan group of feminists argues that the legislation poses a threat to women's sports and women's privacy. Hundreds of women gathered at the National Mall in Washington Monday to protest against the Equality Act as well as Biden's executive order banning discrimination based on sexual orientation and gender identity. Biden's order has a provision allowing biological males to compete against biological females in sports if they identify as female. 
During the early days of the Biden presidency, the White House made changes to its online contact form so that it now asks visitors to select their preferred pronouns before they submit a comment or question. Options include "she/her," "he/him," and "they/them." 
Although current federal law does not offer a third gender option on federal identification documents, several states, including California and Maine, have implemented a third gender option on birth certificates and driver's licenses. New York City passed a law enabling people to select "X" as an option when identifying their gender on their birth certificate.
According to the ACLU, a total of 19 states and the District of Columbia have a third gender option on state-issued identifications. 
The first indication that the Biden administration is seeking to enact such a policy change came in February when Biden spokesperson Matt Hill told The 19th that the president "remains committed to advancing state and federal efforts that allow transgender and non-binary Americans to update their identification documents to accurately reflect their gender identity."

The New York Times reported last month that the ACLU has talked with the White House about adding a gender-neutral option to federal identification documents and altering policy to allow people to change their gender without a court order or medical certificate.