Humanitarian group sends Bibles to country ranked world's worst persecutor of Christians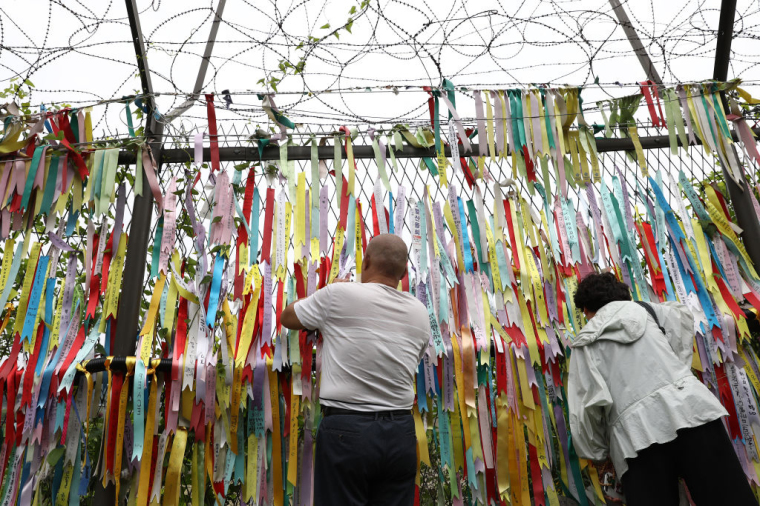 A faith-based humanitarian organization is working to nourish the "body and soul" of persecuted North Koreans by sending food supplies and Bibles into the country where believers and their relatives are frequently sent to labor camps under the brutal regime of Kim Jong Un. 
The humanitarian organization World Help has focused its efforts on delivering Bibles to countries like China and Russia since its establishment in 1991, around the time of the Soviet Union's fall. Since 2006, World Help has worked with partners to deliver Bibles to North Koreans, an act that World Help President Noel Brewer Yeatts described as the "heartbeat" of the organization in an interview with The Christian Post. 
Open Doors, a watchdog group that monitors the persecution of Christians worldwide, characterizes North Korea as a "brutally hostile place for Christians to live." 
The watchdog organization cited a 2022 report by The International Bar Association and The Committee for Human Rights in North Korea, documenting how Christians are often detained for long periods and tortured. Open Doors also noted that even owning a Bible in North Korea is considered a "serious crime."
"When it comes to working in places like North Korea and in persecuted areas of the world and areas of the world that still don't have access to God's word, it's really how World Help started," Yeatts told CP. "That is where our foundation was."
The humanitarian worker explained that World Help's mission is "Help for today; Hope for tomorrow," referring to the transformation the group strives to bring into people's lives: "And what we mean by that is we believe that without things like food and clean water and medicines that our body needs, well, then faith can mean very little." 
"But without faith that feeds our souls, then everything else is a short-term fix. When you focus on both body and soul, we believe that's when true transformation happens in people's lives," Yeatts continued, noting that World Help witnesses this in its work worldwide.
In addition to delivering Bibles to North Koreans, World Help is using the same networks that help bring God's Word to the country to deliver much-needed food supplies to its starving population. According to Yeatts, North Korea is facing a food shortage following the COVID-19 pandemic. 
Due to COVID-19, the entire country shut down during harvest season, and the closed borders limited the resources coming from other countries. Despite the hardships, especially for people of faith, Yeatts shared a statement from one of World Help's partners in North Korea, who asserted that North Koreans are still "desperate for God's Word." 
"'And they will risk death for a Bible,'" the World Help partner declared. "'Even in the middle of this food shortage and famine, if you put a copy of God's Word and a bag of rice in front of one of these North Korean believers, they will choose the Bible.'"
However, as the partner noted, World Help is in a position to give people both food and God's Word. Yeatts added World Help has the opportunity to not only help North Koreans access the Bible but can also "sustain" people and even "save their lives, in some ways."
Regarding how World Help operates, Yeatts explained that the organization does not set up offices around the world. Instead, World Help works with national partners who are on the ground and understand the culture of the country they're trying to help and the best way to assist. 
In terms of how World Help recruits its partners, Yeatts assured the organization has a robust "vetting process" but declined to offer further details due to confidentiality concerns.
While Yeatts maintained that it's difficult to provide the exact number of Bibles the group has delivered to North Korea, the World Help president believes that at least hundreds of thousands have been provided to persecuted Christians since the organization began its work there. 
Funding for World Help's work primarily comes from individual donors and churches, in addition to grants, she added. On its website, the organization invites people to donate to supply a Bible and one week's worth of food for a persecuted North Korean Christian. 
The World Help president, who recently returned from a trip to South Korea where she met with North Korean defectors and faith leaders, said one of the people she spoke with recalled hearing the word "human rights" for the first time after their defection. 
"There are no words for human rights in North Korea," Yeatts said. "They had never heard about that." 
Another person Yeatts interviewed told her that every home in North Korea is required to have a picture of the country's dictator on the wall. A photo of Kim in her family's home accidentally fell from the wall one day, and, as a result, someone informed authorities and the woman's father was arrested and sent to a prison camp. 
"So that's just what it's like to live as a normal person," the World Help president lamented. "If you are a believer, it's even more dangerous than you can imagine."