Yelp, Texas spar over platform's labeling of pro-life pregnancy centers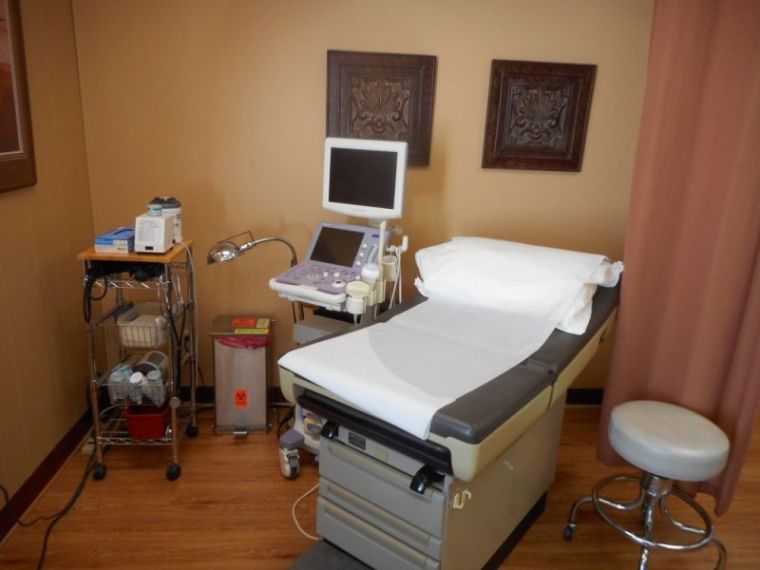 Yelp and Texas Attorney General Ken Paxton are suing each other over the crowdsource review website's placing of disclaimers stating that pro-life pregnancy care centers provide "limited" medical services and may not have licensed providers.
Yelp filed suit against Paxton on Wednesday in the U.S. District Court for the Northern District of California, San Francisco Division.
At issue was a consumer notice that Yelp used to include for pro-life pregnancy care centers, which claimed that those facilities provided "limited medical services" and might not have "licensed medical professionals" present.
Yelp has since replaced the notice with the statement, "Crisis Pregnancy Centers do not offer abortions or referrals to abortion providers."
The filing contends the attorney general seeks to punish Yelp for "publishing truthful information about businesses that offer pregnancy-related counseling to the public."
"The Attorney General — who disagrees with the decision to publish this information —has announced his intent to sue Yelp … for stating that crisis pregnancy centers 'typically provide limited medical services and may not have licensed medical professionals onsite,'" read Yelp's complaint.
"This threat targets truthful speech fully protected by the First Amendment, which Yelp months ago replaced with a notice that even the Attorney General admits is 'accurate.'"
Yelp's preemptive lawsuit asks for "declaratory and injunctive relief to prevent the further violation of its rights under the First Amendment to the United States Constitution."
According to court documents, Yelp began clarifying that pro-life pregnancy care centers did not provide abortions last year, saying it created a category for "businesses offering pregnancy-related services, but not abortion services or referrals to abortion providers." 
The company claims it manually evaluated thousands of pages of organizations that
provide pregnancy-related services and categorized appropriate businesses as a "Crisis Pregnancy Center." 
The organization cited a 2018 University of Georgia and Emory University study that found that 58% of Georgia CPC websites "failed to inform visitors that the centers do not provide abortions or refer patients to facilities that offer abortions." 
"Yelp also for years has made substantial efforts to categorize crisis pregnancy centers more accurately, and to distinguish them from health care providers that do offer abortions or abortion referrals," the legal filing reads. 
Yelp received a notice in February from Paxton, demanding that the business review site remove the notice about pregnancy care centers, claiming the information was misleading.
The day after Yelp filed its complaint, Paxton filed a petition in the District Court of Bastrop County, Texas, claiming the website violated the Texas Deceptive Trade Practices Act.
"Yelp posted a 'consumer notice' on the Yelp business pages of every pregnancy resource center across the nation, misleadingly stating that these centers' typically provide limited medical services and may not have licensed medical professionals onsite.' That was false," read Paxton's complaint.
"Pregnancy resource centers provide significant care and counseling to pregnant women. And they commonly provide significant medical services, and have licensed medical professionals onsite."
Paxton's suit argued that Yelp engaged in "discriminatory" actions against pregnancy care centers with a "misleading" notice, which remained online for several months.
"Yelp refused to remove the misleading disclaimer for several months, likely diverting consumers from seeking pregnancy resource centers' services in favor of other facilities that lacked the misleading disclosure," continued the suit.
"Although Yelp appears to have eliminated this misleading disclaimer from pregnancy resource centers' Yelp pages, Yelp remains liable for penalties and other relief for the duration of its unlawful behavior."
Yelp argues that patrons searching for the services offered by crisis pregnancy centers have "no difficulty" reaching those pages on their platform. 
"This designation better connects members of the public to the information they seek: while some people come to Yelp to find businesses that offer pregnancy resources, others turn to Yelp to find reliable information specifically about abortion care providers," Yelp's lawsuit states. 
Social media sites have been the subject of controversy over how they present pro-life pregnancy care centers, both regarding alleged censorship and promotion of the entities.
In 2018, for example, Gizmodo published a report claiming that Google Maps was directing women seeking to terminate their pregnancies to pro-life centers instead of abortion facilities.