Tampa's 'conversion therapy' ban ruled unconstitutional by federal appeals court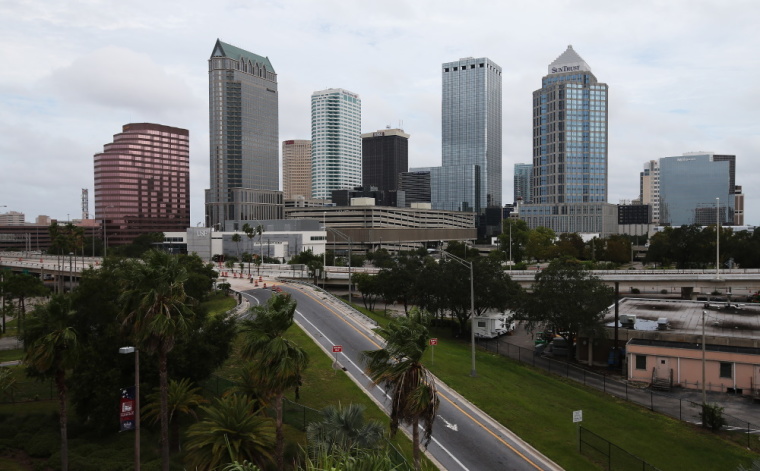 A federal appellate court on Thursday struck down Tampa, Florida's ban on sexual orientation change efforts in what religious liberty advocates are cheering as a victory for the First Amendment.
A three-judge panel on the 11th U.S. Circuit Court of Appeals sided with Tampa-based family therapist Robert Vazzo and the Christian ministry New Hearts Outreach Tampa Bay in a lawsuit over the city's ban on counselors providing voluntary therapy to minors seeking help with unwanted same-sex attractions. 
Such therapy is derided by critics as "conversion therapy," but proponents contend that banning such practice interferes with the First Amendment rights of the counselors and patients. 
The city's ban was instituted based on the idea that sexual orientation is an immutable characteristic and a protected class.
The court published the opinion in Vazzo v. Tampa, citing a previous 11th Circuit ruling in the case of Otto v. City of Boca Ratondetermining that "city and county ordinances banning sexual orientation change efforts ('SOCE') were unconstitutional under the First Amendment."
The Otto case dealt with a similar ordinance in Boca Raton, Florida. Although Thursday's decision was unanimous, Obama-appointed Judge Robin Rosenbaum indicated that she continued to believe that "Otto was wrongly decided."
At the same time, she agreed with her Republican-appointed colleagues Ed Carnes and Barbara Lagoa that "we are bound by our prior-panel-precedent rule to apply Otto here" by ruling in favor of the plaintiffs.
The conservative Christian legal organization Liberty Counsel, representing the plaintiffs in the lawsuit, called the ruling a "great victory for counselors and their clients."
"Counselors and clients have the freedom to choose the counsel of their choice and be free of political censorship from government-mandated speech," Liberty Counsel Chairman Mat Staver said in a statement.
The litigation surrounding Tampa's ban on sexual orientation change efforts dates back several years. A U.S. district court judge struck down the ordinance in 2019, before the 11th Circuit issued its ruling in Otto. Thursday's ruling comes after the city appealed the district court decision.  
As Liberty Counsel explained, the 2019 decision granted "summary judgment to Liberty Counsel in its suit to invalidate the Tampa ordinance that prohibited licensed counselors from providing voluntary talk therapy to minors seeking help to reduce or eliminate their unwanted same-sex attractions, behaviors, or identity."
The legal group noted that "the District Court in Vazzo ruled that the ordinance seeking to regulate counselors was a statewide concern and beyond the authority of local governments."
"In reaching this decision, the lower court did not decide the First Amendment claim. Today's ruling permanently strikes down the ordinance under the First Amendment," the Liberty Counsel clarified. 
Bans on sexual orientation change efforts have become more common in recent years. 
The Human Rights Campaign, an LGBT advocacy organization that opposes the practice, has compiled a map showing nearly two dozen states have bans on so-called "conversion therapy." States with such prohibitions include California, Colorado, Connecticut, Delaware, Hawaii, Illinois, Maine, Maryland, Massachusetts, Minnesota, Nevada, New Hampshire, New Jersey, New Mexico, New York, Oregon, Rhode Island, Utah, Vermont, Virginia and Washington.
Over the years, the U.S. Supreme Court has declined to hear challenges to such bans. However, there is a circuit split. Last month, the 9th U.S. Circuit Court of Appeals declined to rehear the case of a Christian therapist suing Washington state over its ban on therapy for minors experiencing unwanted same-sex attraction.