This content is paid for by an advertiser and published by CP Brand Solutions. The Christian Post newsroom was not involved in creating this content. Learn more about CP Brand Solutions.
Healthcare Sharing Accreditation Awarded to Christian Care Ministry
Christian Care Ministry/Medi-Share, the nation's leading healthcare sharing ministry, is the first ministry to be awarded accreditation from the independent Healthcare Sharing Accreditation Board (HCSAB).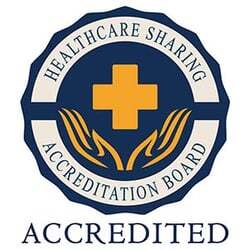 The Healthcare Sharing Accreditation Board is an independent panel dedicated to developing and encouraging the highest standards among healthcare sharing organizations.
Learn More
This accreditation provides third-party validation and additional reassurance about the integrity and credibility of the Medi-Share program as a viable option for families looking to manage healthcare costs in a way that is consistent with their beliefs.
Scott Reddig, CEO of Christian Care Ministry said, "We are proud to be the first Healthcare Sharing Ministry accredited by the independent, non-profit Healthcare Sharing Accreditation Board. Our members have put their faith in Medi-Share for almost 30 years, with more than $6 billion of medical bills discounted and shared in that time. However, this extra level of assurance that accreditation provides is more important than ever, given questions raised in the last few years as the healthcare sharing model has grown in popularity."
The HCSAB is an independent, non-profit entity. Neither it nor its voting board members are affiliated with or have an interest in any healthcare sharing ministries.
The accreditation from the HCSAB reflects their evaluation of Medi-Share across a number of categories that focused on the governance and management of the program, the clarity of communication of the sharing guidelines and other key communications with members, the efficiency and reliability of the sharing of medical bills, and the overall financial health of the program.
"Christian Care Ministry is a non-profit entity administering the Medi-Share program, which is organized to assist members in managing health and medical needs by sharing those burdens with other members. Since Medi-Share is not insurance, it is not regulated by the state departments of insurance. However, regulators and legislators alike have been seeking a mechanism by which to comprehensively evaluate health sharing programs using consistent qualitative and quantitative measures. This third-party, independent accreditation provides a vital review of the operations of Medi-Share and our practices in light of a clear, industry-wide set of rigorous standards," explained Evelio Silvera, V.P. of Communications and Government Affairs for Christian Care Ministry/Medi-Share.
Katy Talento, the Executive Director of the Alliance of Health Care Sharing Ministries said, "Accreditation of Healthcare Sharing Ministries will provide additional reassurance about the integrity and credibility of Healthcare Sharing Ministries as a viable option for families looking to manage healthcare costs in a way that is consistent with their budget and beliefs."