World Athletics considering stricter rules for biological men competing as women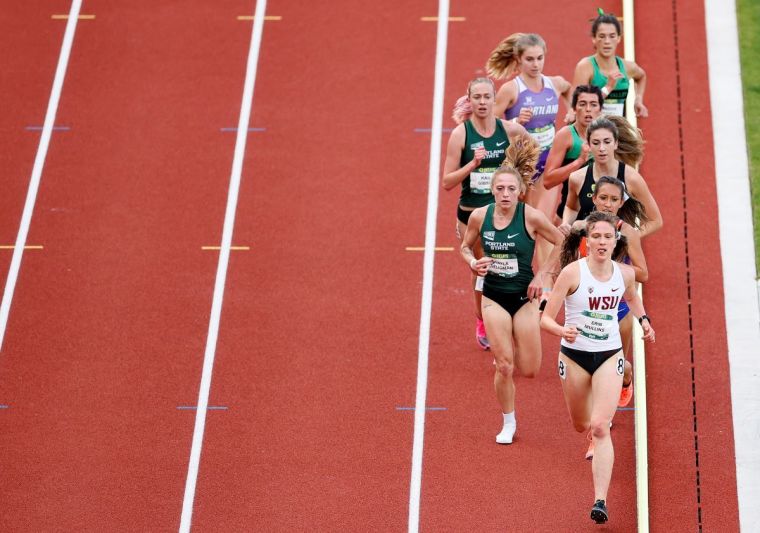 World Athletics is considering more stringent restrictions for men who identify as female to compete in women's sports amid ongoing debates about the fairness of biological men competing as the opposite sex. 
While the international governing body's rule change would not result in an outright ban on men who identify as female participating in women's sports, World Athletics, formerly known as the International Amateur Athletic Federation, is considering testosterone limits for trans-identified athletes. 
"As we have always said all regulations are subject to review at any time," World Athletics wrote in a Tuesday statement to The Christian Post. "In terms of including our female eligibility regulations, we will follow the science and the decade and more of the research we have in this area in order to protect the female category, maintain fairness in our competitions and remain as inclusive as possible." 
The Sweden-based governing body, which governs sports such as track and field, cross country running, relay running, road running, race walking, mountain running, ultra running and others, stated that it put its preferred option forward for consultation with its member federations.
Once it receives feedback by the end of January, World Athletics will consult, in a "more targeted way," whether to amend both the transgender and DSD (Athlete with Differences of Sexual Development) eligibility regulations. 
"Putting forward a preferred option is the best way to gather constructive feedback, but this does not mean this is the option that will be presented to Council or indeed adopted," the statement continued. 
The organization arrived at its "preferred option" after consulting with its member federations and reviewing various scientific studies and field observations, according to documents obtained by The Telegraph.
World Atheltics' is discussing whether to cap the maximum amount of plasma testosterone for trans-identifying athletes to 2.5 nanomoles per liter, half of the current limit, which is 5 nanomoles. The proposed guidelines would also double the amount of time that an athlete must remain below that threshold before they can compete to two years. 
However, the organization will not make a final decision regarding the proposal until March, the United Kingdom-based outlet reports. 
The news comes shortly after the International Olympic Committee revised its guidelines regarding trans-identified athletes' participation in the 2024 Summer Olympic Games in Paris, France. 
As CP reported last month, the committee released an updated position statement outlining its "framework on fairness, inclusion and non-discrimination on the basis of gender identity and sex variations." The guidelines outline the 10 principles established last year, advising individual countries on determining eligibility criteria for sports. 
The document cites the Australian Football League as a model for countries to follow when determining eligibility for trans-identifying athletes.
The AFL considers the trans-identified athlete's "height, weight, bench press and squat capabilities, 20 m sprint time, vertical jump, game-specific GPS data and 2 km run time" instead of solely relying on their testosterone level. 
A section of the document focused on fairness states that "sports organizations may at times need to issue eligibility criteria for sex-segregated competition to maintain a fair and proportionate distribution of competitive advantages among participants" as well as the "particular importance of advancing equality for women in sport and preserving fair and meaningful competition for elite women athletes, which may require criteria that limits eligibility in some cases." 
According to a December 2020 study published in the British Journal of Sports Medicine, even after a year of taking hormones, biological males who identify as female, on average, maintain an advantage over women. 
Linda Blade, a founding member of Save Women's Sports, told CP in January 2021 that hormones cannot change the fundamental differences between male and female bodies.
"This study indicates that a one-year reduction in testosterone by a trans-ID male does little to eliminate the physical features acquired throughout childhood and puberty that offer immense competitive advantage," Blade said. 
"It is clear that no amount hormonal reduction or time in that state will cause reduction in structural enhancement such as bone size, heart size, neural adaptations, blood volume, lung capacity, upper body strength and other attributes that impact sport performance," she added.