20 states warn Walgreens, CVS dispensing mail-order abortion pills is illegal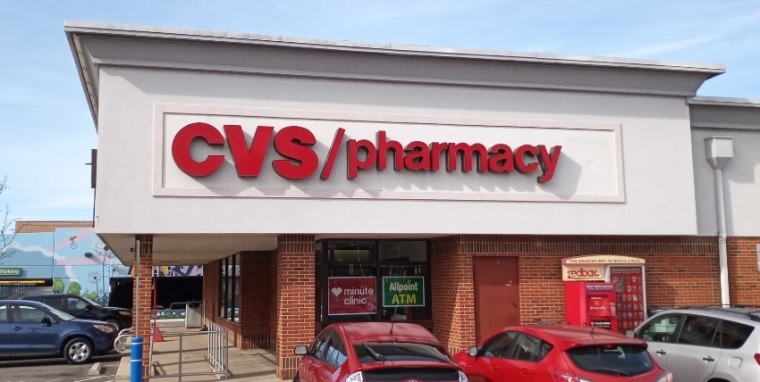 Attorneys general from 20 states have warned Walgreens and CVS pharmacies that dispensing the abortion pill through the mail is dangerous and in violation of state and federal laws. 
The coalition, led by Attorney General Andrew Bailey of Missouri, sent letters to Walgreens and CVS on Wednesday, offering the heads of both companies advice on the "current legal landscape" as "principal legal and law enforcement officers" of their respective states. 
"We emphasize that it is our responsibility as State Attorneys General to uphold the law and protect the health, safety, and well-being of women and unborn children in our states," the coalition wrote. "Part of that responsibility includes ensuring that companies like yours are fully informed of the law so that harm does not come to our citizens."
The letters were signed by the attorneys general of Alabama, Alaska, Arkansas, Florida, Georgia, Indiana, Iowa, Kentucky, Louisiana, Mississippi, Montana, North Dakota, Ohio, Oklahoma, South Carolina, South Dakota, Texas, Utah and West Virginia.
"I commend these state attorneys general for being proactive about protecting women from chemical abortions, which have four times the complication rate of surgical abortions," Missy Martinez-Stone, CEO of Reprotection, an organization that investigates and shuts down hazardous abortion facilities, told The Christian Post in a Friday statement.
Martinez-Stone's claim about chemical abortion being more dangerous than surgical abortions comes from the 2009 study "Immediate complications after medical compared with surgical termination of pregnancy."
"Ultimately, women pay the price for bad abortion policy because they are the ones who have traumatic experiences or complications," she continued.  
The attorneys general told the pharmacy retail chains that "federal law expressly prohibits using the mail to send or receive any drug that will 'be used or applied for producing abortion.'" 
They cite Title 18 of U.S. Code Section 1461, which bans the "mailing [of] obscene or crime-inciting matter," which includes "[e]very article, instrument, substance, drug, medicine, or thing which is advertised or described in a manner calculated to lead another to use or apply it for producing abortion."
"Although many people are unfamiliar with this statute because it has not been amended in a few decades, the text could not be clearer," the attorneys general state. "And anyone who 'knowingly takes any such thing from the mails for the purpose of circulating' is guilty of a federal crime. Obviously, a federal criminal law — especially one that is, as here, enforceable through a private right of action — deserves serious contemplation." 
Earlier this month, the Biden administration permitted the U.S. Postal service to mail the abortion drug mifepristone to all 50 states through a 21-page interpretation of the law drafted by the Justice Department. The administration's interpretation of the law comes as several states have enacted bans or restrictions on abortions since the U.S. Supreme Court's overturn of Roe v. Wade last year. 
The attorneys general contend that "the text [of the law], not the Biden administration's view, is what governs." In addition, states such as Missouri have statutes prohibiting the distribution of chemical abortion pills by mail, according to the letters. 
"Missouri law also prohibits unfair or deceptive trade practices — and trade practices that violate federal law necessarily are unfair and deceptive," the documents read. "These state laws reflect not only our commitment to protecting the lives and dignity of children but also of women." 
The letters highlight women's increased risk of complications when taking the abortion pill, as noted in the 2009 study. An additional danger with abortion pills, the letter notes, is when women are at home instead of in a medical setting when these complications occur.
Additionally, doctors have advised that patients should be screened for ectopic pregnancies before taking abortion pills. 
"When abortion drugs are mailed or consumed outside a regulated medical facility, the risk of coercion is much higher — indeed, guaranteed — because there is no oversight," the attorneys general warn. "Outside the regulated medical context, a person can obtain an abortion pill quite easily and then coerce a woman into taking it." 
As CP reported, the U.S. Food and Drug Administration announced on Jan. 3, 2022, that it would no longer enforce a rule requiring women to obtain mifepristone, the first drug in the chemical abortion pill regimen, at a clinic or a hospital. 
The agency modified the restrictions after reviewing the mifepristone REMS Program, which began in 2021. The risk evaluation and mitigation strategy (REMS) sets standards for mifepristone, the generic version of Mifeprex.
Under the new regulations, retail pharmacies can dispense the pill, and women may also obtain a prescription through a telehealth appointment and have the drug delivered by mail. 
"The immediate message that we are sending is that this is very reckless, and this is the FDA, yet again, peeling back health and safety regulations surrounding these dangerous drugs," Sue Liebel, director of state affairs and midwest regional director of Susan B. Anthony Pro-Life America, told CP at the time. 
In December 2021, the FDA permanently lifted the requirement for women to obtain mifepristone in person from a health provider after temporarily suspending the requirement during the COVID-19 pandemic.
The latest rule change officially removed the in-person requirement for mifepristone but still mandates that dispensers show they're certified to treat abortion pill complications and that women complete a consent form.
Martinez-Stone warned about the dangers of politicians turning "a blind eye to dangerous abortion practices." She highlighted one of Reprotection's investigations that shuttered the doors of the American Family Planning abortion facility in Pensacola, Florida, last month. In May 2022, the group's efforts previously led to Florida's Agency of Health Care Administration (ACHA) suspending the clinic's license before the clinic was later closed permanently.
"The clinic's standard of care was nonexistent, with multiple women being hospitalized due to botched abortions, a tragic example of what happens when politicians turn a blind eye to dangerous abortion practices," Martinez-Stone stated.