Church tip leads to arrest in case of rare monkeys stolen from Dallas Zoo, police say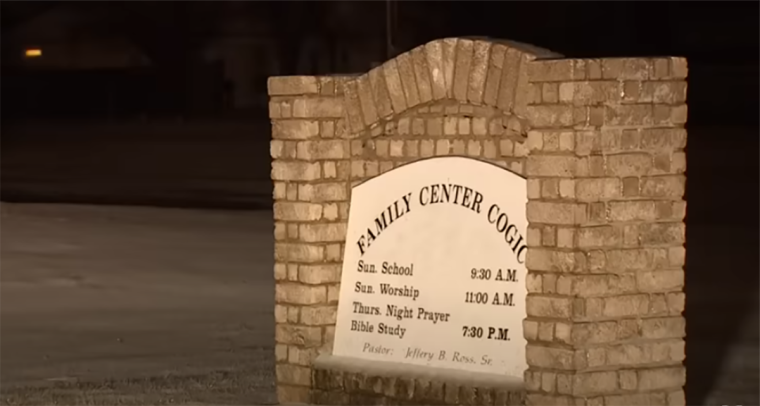 A Texas church led police to a home where they found rare monkeys and other animals that were stolen from the Dallas Zoo, ultimately arresting a suspect.
It all began on Monday when the zoo reported two emperor tamarin monkeys, Bella and Finn, were missing after the animals' habitat was "intentionally compromised."
After searching near and around the habitat, the zoo contacted police, who in turn said there was "reason to believe the tamarins were taken."
On Monday morning (January 30), Dallas Zoo alerted the Dallas Police Department after the animal care team discovered two of our emperor tamarin monkeys were missing. It was clear the habitat had been intentionally compromised. pic.twitter.com/NzBhIh7xS3

— Dallas Zoo (@DallasZoo) January 30, 2023
The following day, the Dallas Zoo announced that Bella and Finn had been located and were being transported back to the zoo. 
That lead to the arrest Friday of suspect Davion Irvin, 24, after Dallas police said they received a tip that Irvin was seen at the Dallas Aquarium near animal exhibits on Thursday.
Dallas World Aquarium employee Paula Carlson told Fox 4 that she spoke with Irvin, who fit the description of the suspect. 
"He was asking me questions about the animals, and I was answering them, you know, showing him the animals, the shark, the octopus. Just trying to maintain a conversation while I was maintaining a text message with our security people here," she said.
After Irvin left the aquarium, Carlson contacted the zoo, and they called police.
Officers arrived on the scene and spotted Irvin getting onto a light rail car, and took him in for questioning.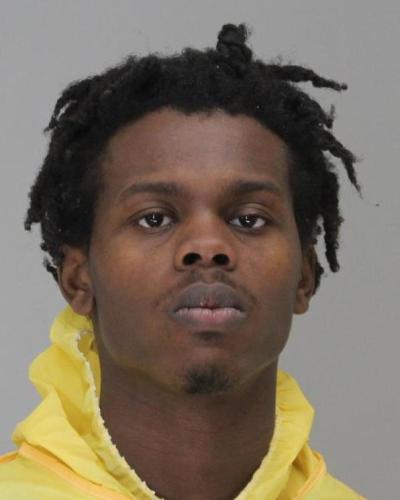 Irvin was booked and charged with six counts of non-livestock animal cruelty in connection with the missing monkeys, according to police.
Along with stealing the monkeys, he is also suspected of damaging a clouded leopard habitat, for which he will face charges, and killing a vulture. 
Police said they were tipped off to the monkeys' location after the Family Center Church of God in Christ in Lancaster, about 15 miles south of Dallas, discovered the monkeys inside a location next door to their church about 20 miles from the zoo, according to The Dallas Morning News.
Tonya Thomas, the daughter of the church's pastor, Jeffrey Ross, told the outlet that in addition to the monkeys, other animals were discovered at the property, including birds and cats.
Thomas did not respond to a request for comment from CP. 
She told The Dallas Morning News that the property where the animals were found was boarded up to "prevent break-ins while they tried to raise funds to bring the house up to par."
"Thomas said her family suspected unusual activity at the community house since just before Christmas. One Sunday, when they went to attend services at their church, her family noticed the door to the community house, normally locked shut, was wide open. Her father, the pastor, walked over and heard music and other noises," The Dallas Morning News added. 
Irvin's arrest could lead to further charges as police investigate a number of incidents at the Zoo in recent weeks involving damage to enclosures and the death of an endangered vulture back on the weekend of Jan. 22. 
At that time, the Dallas Zoo announced it had implemented increased security measures to keep animals safe.
Police said an investigation into all recent incidents at the zoo is still ongoing and could lead to further charges for Irvin.
Bella and Finn, meanwhile, are said to be doing well and are expected to return to their zoo habit upon clearing a quarantine period.
Believed to be named after German emperor Wilhelm II, emperor tamarin monkeys have long whiskers that sweep back and resemble mustaches. 
Tamarin monkeys are considered exotic and are offered for sale online for as much as $3,000 per monkey.
Emperor tamarin monkeys, Bella and Finn, were so happy to snuggle into their nest sack here at the Zoo last night! Our vet and animal care teams have said, beyond losing a bit of weight, they show no signs of injury. pic.twitter.com/Nf5DXvGxJX

— Dallas Zoo (@DallasZoo) February 1, 2023