NIH experiment ends with 2 suicides by trans-identifying youth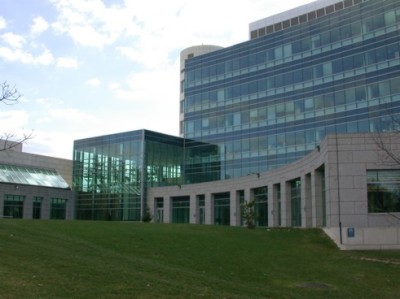 The National Institutes of Health is facilitating an ongoing, multi-million dollar mass medical experiment on vulnerable youth, and some of them are winding up in early graves. No, that is not hyperbole. 
According to a recently published study in the New England Journal of Medicine documenting psychosocial outcomes in transgender-identifying youth following two years of experimental hormones, two of the young people who were part of this "research" died by suicide. The study, which was funded by the NIH and published on January 19, examined 315 youth ranging in age from 12 to 20, all of whom identified as either "transgender" or "non-binary."  
As is the case with everything in the transgender world, the grisly reality of what's happening is obfuscated with deceptive lingo. The article is littered with gender euphemisms in addition to being full of dense and technical medical language, which lay people struggle to comprehend. This provides the gender ideologue doctors with a seemingly sophisticated cover, as though we do not know what they are really doing: conducting heinous medical experiments on children. 
Most appallingly, on page 243 of the NEJM (and in a chart on page 245), these two tragic suicides are casually documented and reduced to mere "adverse events." Young people who were being experimented on died by suicide and all they can manage to say is "Oops!" 
But even though two young people died, the conclusion of these researchers — a veritable Who's Who of characters in the pediatric gender clinic world in the U.S. — was, predictably, that the two years of hormones yielded positive psychosocial outcomes for these trans-identified young people.
Research "studies" such as these are intentionally designed in keeping with a predetermined narrative that "gender-affirming care" — the most misleading euphemism of all — is to be supported and embraced. Yet their methods are highly questionable. 
As journalist Jesse Singal noted in a meticulous analysis of the study's findings in a substack essay last week, the study contained apparent cherry-picked information, and the researchers also notably shifted their emphases in the hypotheses that were indicated from previous research protocol documents. Similarly, Dr. Stanley Goldfarb, a nephrology specialist who chairs the advocacy group Do No Harm and is a former professor at the University of Pennsylvania, told The Daily Signal Wednesday that the study contained no control group against which to measure their results.
Goldfarb further observed that "the fact that the subjects were seen in these clinics for some prolonged period of time prior to entry into this study may produce spurious results due to the well-known phenomenon in surveys called 'demand characteristics.' If a survey is conducted under the auspices of the study authors, the results may be influenced by a 'cheering on' effect."

Do No Harm's report on the study also noted that the clinicians who did the study are known gender medicine activists. Indeed, to nobody's surprise, these activist gender clinicians are now cheering this on in a prestigious medical journal, claiming that over the two-year period in which the hundreds of youth that they surveyed were given cross-sex hormones, their happiness and life satisfaction increased and their depression and anxiety symptoms decreased. Never mind that the youth are now possibly sterile, likely have endocrine complications, and are at a much greater risk of cardiovascular disease and various cancers. At least they're not as anxious! 
The NIH must be asked, tersely: Two youth suicides in a taxpayer-funded study? Why wasn't it stopped immediately and investigated? What did the principal investigators know? What did the institutional review boards (IRBs) know?
Such are the types of questions that Dr. Michael Laidlaw, an endocrinologist from Rocklin, California, has been trying to get some answers to for years only to have government bureaucrats blow him off, responding pathetically and in slippery language that is tantamount to gaslighting.
Several years ago the California doctor and his colleagues filed a Freedom of Information Act request and unearthed a progress report from a 5-year NIH grant which started in 2015 and awarded $5.7 million to several pediatric gender clinics to study "the impact of early medical treatment in transgender youth." The unearthed report revealed that mid-way through this study, Dr. Johanna Olson-Kennedy, one of the grant's awardees, lowered the age for the cross-sex hormone cohort inclusion criteria from 13 years old to 8.
Yes, you're reading that correctly. The NIH signed off on children as young as 8 to be allowed to receive cross-sex hormones, which almost always follow the administration of puberty blockers in this experimental treatment protocol.

In 2019, Laidlaw, along with Dr. William Malone and Hacsi Horvath on behalf of the Kelsey Coalition, wrote a letter to Dr. Jerry Menikoff, the director of the Office of Human Research Protections at the Department of Health and Human Services, expressing his concerns with the grant, providing copies of that letter to then-HHS Secretary Alex Azar and Francis Collins, former director of the NIH. He received a response on May 23 of that year from Dr. Diana Bianchi, the director of the National Institute of Child Health and Human Development (an NIH subagency) who asserted that the study being conducted was "observational" and "to gather evidence" on the hormonal interventions used in pursuit of "longitudinal outcomes of medical treatment for transgender youth."
All of Laidlaw's articulated concerns, particularly that the drugs being used on children can lead to infertility and other catastrophic health repercussions went unanswered and, in effect, were breezily dismissed.

"The way they define the study as 'observational' is disingenuous because they're in charge of providing the hormonal agents and then recording the data," Laidlaw told The Christian Post in an interview Tuesday, speaking of what the NIH told him in 2019. 
"Now we have two kids who have died while taking high-dose opposite-sex hormones that the researchers' clinics had provided. A typical clinical trial would have been halted and investigated and perhaps even stopped entirely. It is absolutely unconscionable that the NIH continues to pour millions of dollars into this study," he added, referencing the NEJM research.
Given all of this, perhaps the cruelest irony of all is the coercive threat that trans activists and their allies in the medical field repeat ad nauseam to panicked parents: that if you do not allow your child to "transition" they are very likely to or will commit suicide. We don't know the identities of these two dead young people in the NEJM study but here they were, fully allowed to do this as part of research backed by the federal government, and they still died by suicide.

The NIH does not appear to be slowing down with these experiments either. A FOIA-obtained progress report that was recently uncovered indicates that this research is slated to receive even more federal funding through January of 2026. By the time all is said and done, these activist clinicians will have been awarded over $10.6 million in taxpayer dollars.  
Then, as now, the NIH's involvement in these sordid experiments cannot be denied. Although few U.S. journalists seem interested in scrutinizing the brewing medical scandal that is pediatric gender medicalization and the government's complicity in it, some mainstream media outlets are finally starting to ask vital questions. Reuters, The New York Times, and NYMag-Intelligencer have all dared to explore these themes more critically in the past few months. Last week, The Atlantic published an article recognizing that de-transitioners — those who once identified as transgender and were irreversibly harmed by blockers, cross-sex hormones, and trans surgeries — should be taken more seriously.
Are these articles evidence of a long-awaited turning tide? I hope so, but it remains to be seen whether the legacy press will continue this trend of more critical coverage.

If they want to show some real journalistic courage, they should start by holding the NIH accountable for its indefensible funding of these medical atrocities.