Teacher placed on leave for asking students to write about their sexual fantasies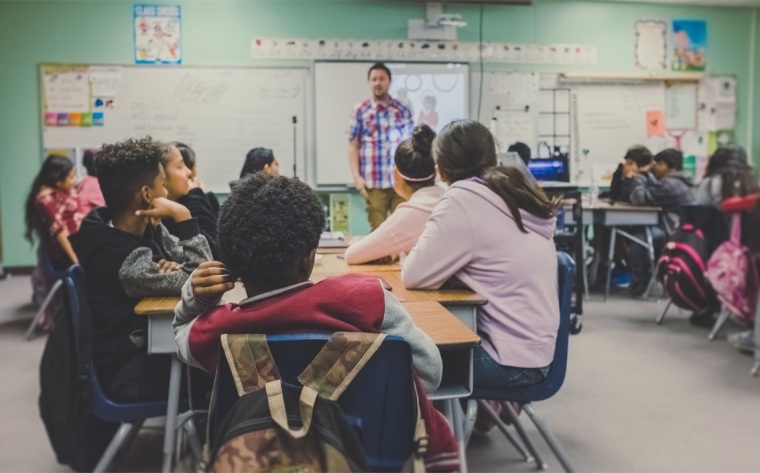 A health teacher in Oregon has been placed on leave after parents raised concerns about assignments asking students to describe their sexual fantasies and which students in the class they would like to have sexual relations with. 
Health teacher Kirk Miller at Churchill High School of Eugene asked students in his Health 2 - Human Sexuality course to complete an assignment titled "Fantasy Story" through an online learning platform. The assignment, which students received on Jan. 12, instructed them to write at least one paragraph about their sexual fantasies by this Wednesday. 
One parent posted a screenshot of the assignment to Facebook last week, calling it "inappropriate" and "sickening" for Miller, who also serves as a football coach, to give students the assignment. The parent also questioned why an adult male felt "entitled" to know the sexual fantasies of a group of minors.
"Can you [imagine] having to look your teacher or coach in the eye knowing he has knowledge of your most intimate imaginations," she wrote. "This has NO BUSINESS in school or anywhere else."
In the assignment, students were told not to write about any fantasies that included any form of penetration or oral sex and to exclude all forms of intercourse that result in a sexually transmitted illness. 
"You will choose 3 items (romantic music, candles, massage oil, feather, feather boa, flavored syrup, etc.) to use in your story," the assignment reads. "Your story should show that you can show and receive loving physical affection without having sex."
The Eugene 4J School District, which oversees the high school, placed Miller on leave and launched a third-party investigation after dozens of parents and community members objected to the assignment, The Register-Guard reported. 
The school district and high school did not immediately respond to The Christian Post's request for comment. The school district confirmed it is reviewing the "OWL" curriculum, which stands for "Our Whole Lives."
The district adopted the OWL curriculum in 2016 and implemented it in 2018. District officials stated that they provide parents with a syllabus and allow them to opt their children out.
The OWL curriculum appears to have been originally published in connection with the United Church of Christ and the Unitarian Universalist Association and was first implemented in the 1990s. The United Church of Christ states that OWL is a set of curriculums for seven age groups initially developed for "the affirming and supportive setting of our churches."
Superintendent Andy Dey said the assignment was taken from the OWL curriculum for grades 10 through 12. 
"Ultimately, we rely on the professional judgment of our educators to utilize the curriculum as tools in their classroom," Dey was quoted as saying by The Register-Guard. "What we have determined thus far is that we do not have a record of other classes using this lesson. We'll make it clear to our health educators that this is not a lesson the district endorses or supports delivering."
Oregon-based KEZI reported on March 9 that the superintendent had given the approval to replace the old curriculum by the end of the year. 
Another assignment from the same health class called "With Whom Would You Do It?" involved a spinning wheel labeled with various sexual acts. When the wheel was spun and landed on a sexual act, students would write the initials of a male or female classmate they wanted to do that sexual activity with. 
"My daughter was very, very, very uncomfortable in the classroom," Justin McCall, the father of a female student in the class, told KEZI on Monday. "Especially when he put up the generated spinning wheel and it had anal penetration and oral sex up there. Her and her best friend did not participate in that. But they still got graded."
However, Jennifer Geller, a parent and former member of the Eugene School District 4J School Board, vouched for the curriculum. Geller was on the board in 2016 when it approved the curriculum, and her children also went through OWL programs at their church. 
"There's a range of curriculums out there," Geller said. "And, from my perspective, and my experience, this seemed like an age appropriate, comprehensive sexuality program that served my children and me well." 
Parents had recently expressed similar concerns about the content included in a sexual education curriculum at a school district in Florida. 
As CP previously reported, the Hillsborough County School Board held a hearing in November after opponents of a sexual education curriculum adopted in September filed over 3,000 petitions. 
Bay News 9 reporter Angie Angers shared a copy of the petition in a Twitter post last year, which included complaints about the seventh-grade curriculum connecting students to Planned Parenthood for abstinence advice. Parents also objected to the use of graphic drawings of genitalia intended for discussion. 
Parents also objected to the inclusion of amaze.org in the curriculum materials, noting that it includes controversial video lessons about gender identity. Health Education Supervisor Ashlee Cappucci clarified during the November hearing that those videos were not included in the lesson plans.