Two-thirds of Evangelicals in two-adult households do their giving as a couple: study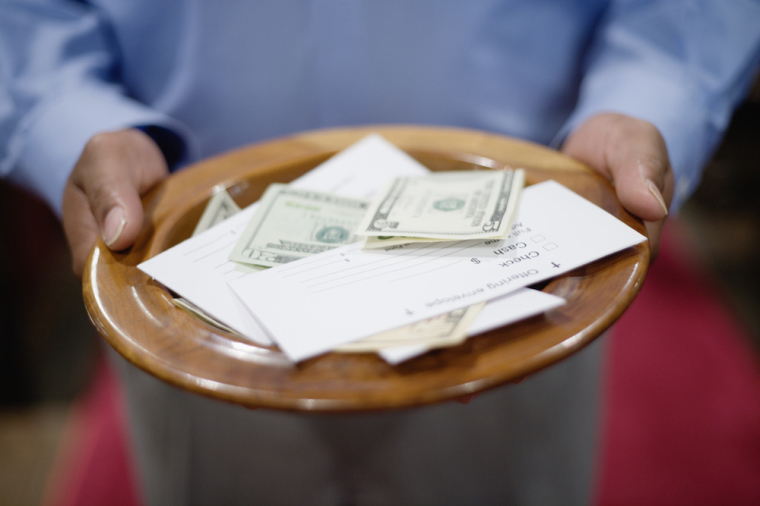 Two-thirds of Evangelicals living in two-adult households donate to charity as a couple, even as individual spouses in many relationships have unequal influence over where the money goes, a new study suggests. 
The study, titled "Who Controls the Wallet: Giving Decisions Among Evangelicals," was conducted by Grey Matter Research & Consulting and Infinity Concepts. The results are based on responses from 1,010 Evangelical Protestants in early 2023.
The survey found that 90% of Evangelicals who live in two-adult households gave to charity in a recent 12-month period. Within that 90% of two-adult Evangelical households, 65% do "all their giving together as a couple." Another 17% do most of their giving together but do some donations separately, while 6% do some giving together but most separately. About 12% of couples "operate as two independent units, making separate decisions and gifts."
"It's easy for organizations to assume a gift from 'Antonio and Alice Silva' is truly from both Antonio and Alice, while a gift from 'Richard Craig' is only from Richard," said Grey Matter Research President Ron Sellers in a statement, adding that the "the reality is far more complex."
"Richard may be in charge of making actual payments, but he and his wife carefully discuss where to give and make decisions jointly," Sellers added. "Alice may be passionate about a ministry and drive the decision to give out of their joint account, while Antonio begrudgingly agrees but has little interest in the organization."
The survey also found that within Evangelical households where spouses donate some or all of their money to charity separately, a plurality (45%) reported that they generally give the same amount. Meanwhile, in 14% of such households, the woman "gives a little more to charity" than the man, while the woman donates "much more" 18% of the time.
On the other hand, the man in the household "gives a little more" in 10% of cases, and 14% of two-person Evangelical households feature a man who donates more than the woman.
When it comes to decisions on what organizations or causes to donate to, 52% of Evangelical couples who give jointly insisted that both partners have an equal say in where to direct their charitable dollars.
Meanwhile, men have a greater influence on where donations go in 22% of the cases, while women have more input on such decisions 26% of the time. 
The survey also examined the degree to which married Evangelicals agreed on what charitable causes to support.
Seventy-one percent of Evangelical couples surveyed indicated they "mostly agree" on what causes or organizations to support, while another 16% said they "sometimes agree." While 10% told pollsters that they neither agree nor disagree about where to direct their charitable giving, the share of couples who "sometimes disagree" was measured at 1%, along with the percentage who "mostly disagree" on such decisions.
As for who makes charitable contributions, roughly one-third (31%) of couples maintained that they "both equally" make the donations. Females are the primary donors in 40% of cases, with the woman in the relationship "mostly" making the contribution 16% of the time, "always" making the donation 14% of the time and spearheading the donation more often than not in 9% of cases. 
Thirty percent of two-adult Evangelical households feature a man who is more likely to make the charitable donation, with the man "always" contributing 10% of the time, "mostly" making the contribution 13% of the time and doing so more often than not in 7% of cases. 
The report concludes that "among evangelicals in two-adult households, three out of four are either unequally involved in giving decisions, make at least some separate donations, do not fully agree with their spouse about giving perspectives, or in some other manner are not operating as a fully equal joint giving unit."
Researchers urge charitable organizations to consider this information and "think about what assumptions your organization may be making about donors."
The research provides specific examples of how making assumptions about the role of each person in a couple when it comes to making charitable donations could have negative consequences. In the case of a hypothetical couple, Jamal and Jen Miller, it advised against formatting an address with "Mr. and Mrs. Jamal Miller," suggesting that "Jen might not take too kindly to that, especially if she was the one driving the decision." 
"You need to assess carefully how much you assume versus how much you actually know," stated Infinity Concepts President and CEO Mark Dreistadt. "And if your assumptions are wrong, what impact might that have on your ability to build solid, long-term relationships with the people who support your calling?"
The advice provided in the report advocates in favor of charitable organizations "taking the time to learn" about their donors: "By understanding their interests, values, and motivations, you can tailor your communication and fundraising strategies to resonate with them on a deeper level."