Church of England substantiates abuse allegations against prominent youth ministry founder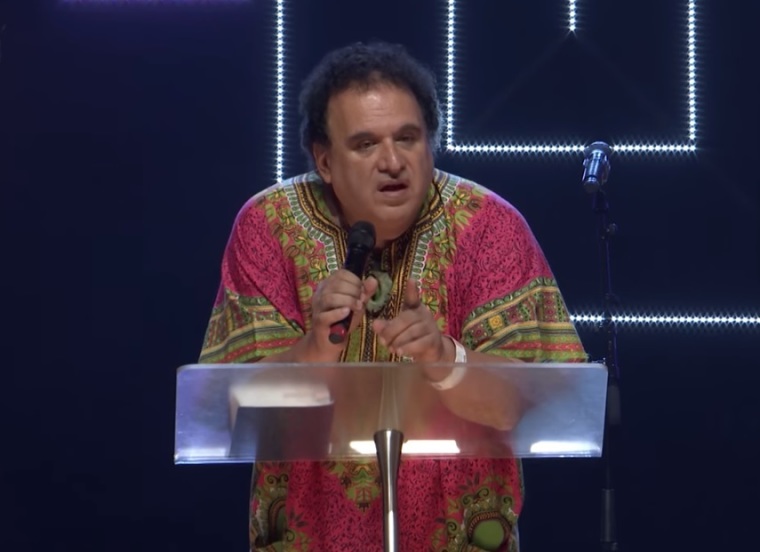 An internal investigation by the Church of England has substantiated allegations of abuse of power and spiritual abuse against prominent youth ministry leader Mike Pilavachi. 
The National Safeguarding Team and the diocese of St. Albans conducted the investigation into Pilavachi, former leader of the ministry Soul Survivor, who was accused of "inappropriate intimate relationships" and behavior with young people. 
The investigation found that Pilavachi's actions spanned 40 years, from his time as a youth leader to the present day. The concerns relate to his conduct before and after his ordination in 2012.
Pilavachi launched the Soul Survivor charity in 1993, which held summer festivals attended by tens of thousands of teenagers. Those festivals ended in 2019, and the charity now focuses on events from its Watford church for all ages.
According to the investigation, Pilavachi was found to have "used his spiritual authority to control people."
"[H]is coercive and controlling behaviour led to inappropriate relationships, the physical wrestling of youths and massaging of young male interns," a statement released by the Church of England states.
The Bishop of St. Albans, Alan Smith, apologized on behalf of the denomination for the pain caused.
"This has been a painful process for everyone involved, going back over years," Smith said. "[I] would like to acknowledge the courage of those who came forward to share their lived experience. I am aware there will be further contact with individuals about a more personalised response."
Pilavachi resigned from his role at Soul Survivor in July after the investigation into his actions began in April. He resigned his clergy license to the Bishop of St. Albans, making him unable to minister in the Church of England.
The National Safeguarding Team has also been granted permission to file a complaint under the Clergy Discipline Measure against Pilavachi for post-ordination safeguarding concerns.
Soul Survivor released a statement expressing deep regret.
"We are deeply sorry to all those people who have been victims of spiritual, emotional and psychological abuse, physical wrestling and massage under Mike's leadership," the statement reads.
Another senior pastor at Soul Survivor remains suspended under HR processes. Concerns about a second pastor, Ali Martin, were not substantiated, according to Soul Survivor, the BBC reported.
Martin's suspension will be lifted, and she will be reintegrated into her role in the coming weeks.
Soul Survivor Watford has commissioned an independent review led by Fiona Scolding K.C., separate from the internal CofE investigation. A full report will be published at the investigation's conclusion.
The investigation team emphasized that the majority of the safeguarding concerns were related to Pilavachi.
During his ministry, Pilavachi was held in great esteem by many. He was given an award in 2020 from Archbishop of Canterbury Justin Welby at Lambeth Palace to recognize "his outstanding contribution to evangelism and discipleship amongst young people in the United Kingdom."
Former Soul Survivor staff members and alleged victims accused Pilavachi of running "a cult" where young men were persuaded to partake in full-body oil massages and wrestling matches in a report from The Telegraph, which spurred the Church of England investigation. 
Worship artist Matt Redman, who co-authored the songs "10,000 Reasons (Bless the Lord)," "The Heart of Worship" and "Our God," took to Facebook to state that he also "experienced first-hand the harmful behaviours" during his time at Soul Survivor and also testified for the investigation. 
"I have spent years trying to fully heal from my time at Soul Survivor — and, painfully, I now know this to be the case for a lot of other people, too. It's not appropriate for me to comment in further detail at this time, and instead I have testified directly to the ongoing investigation," he wrote. 
"One very important thing I would like to note though — a good number of those who have spoken to the investigation, including my wife Beth and myself, had come forward previously at the time of being mistreated — but were ignored, patronised or gaslit by those in leadership. Historically there has been a failure of care in this area by those in authority at Soul Survivor — which makes this current moment even more critical to get right." 
Pilavachi wrote in an Instagram post that he resigned because "the Church needs to heal and I have realized that my continued presence will hinder that process."
"I seek forgiveness from any whom I have hurt during the course of my ministry," he wrote. "I have, on advice, made no comment on the allegations and will not make any further public comment, as I do not believe it would be good for anyone if I took part in a trial by media or social media."