Last pupil of 121 Bethel Baptist High School students abducted by radical Fulani escapes captors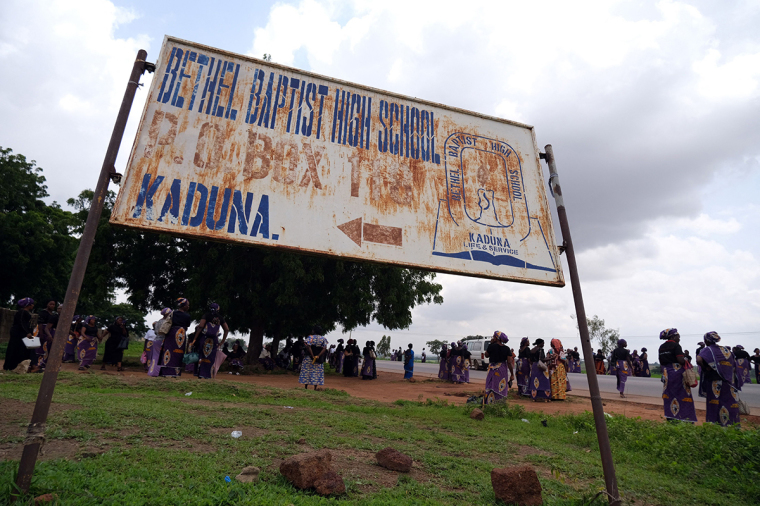 Treasure Ayuba, the final captive from the 121 students abducted from Bethel Baptist High School in Nigeria's Kaduna state in 2021, has escaped his captors. His escape ends a harrowing ordeal that lasted over two years.
On July 5, 2021, armed individuals, believed to be radicalized Fulani herders, stormed the school located near Kaduna metropolis, abducting 121 students. Over the ensuing months, the students were released in groups as ransom demands were met. However, Ayuba, who was just 12 years old at the time of the abduction, remained in captivity.
The persecution watchdog group Open Doors U.K. announced Ayuba's escape Friday.
The Rev. Israel Akanji, president of the Nigerian Baptist Convention, which oversees Bethel High School, expressed profound relief and gratitude on social media following Ayuba's return.
The Convention faced the daunting task of negotiating with the kidnappers, ultimately paying a staggering 250 million Nigerian Naira, or over $311,000 (£250,000), for the release of the students over the last two years, Open Doors USA said in a statement to The Christian Post.
Joseph Hayab, chairman of the Kaduna State chapter of the Christian Association of Nigeria, dispelled rumors that Ayuba had chosen to stay with his captors. Instead, Hayab clarified that the kidnappers had planned to keep Ayuba as a means to convert him.
Ayuba's escape was a daring and risky endeavor. He managed to sneak away from his captors, navigating at night and hiding during the day. His journey led him to hunters who helped him reach his hometown. The reunion with his family was unexpected and emotional, with his mother unaware of his escape until he appeared at her doorstep.
Plans are underway to provide necessary trauma care for Ayuba, who's now 14 years old.
In a telephone interview, Hayab shared further details of Ayuba's ordeal. The teenager had been given a degree of freedom within the kidnappers' enclave and was occasionally given pocket money. Despite this, the psychological impact of his captivity is undeniable. Hayab also noted that Ayuba's health was a concern, as he had been vomiting after eating upon his return.
The situation in northern Nigeria has been increasingly perilous, particularly for Christian communities. The infamous abduction of 276 schoolgirls by Boko Haram in Borno State in 2014 marked a significant escalation in kidnappings for ransom. This trend has continued, with violence spreading further south.
Nigeria ranks sixth on the World Watch List for persecution of Christians, but if ranked solely by violence, it would be at the top.
Kaduna State is one of six states in Northwest Nigeria severely impacted by bandit activities. Hundreds have been killed and several others kidnapped in the last four years.
The persecution of Christians in Nigeria is particularly severe, with 90% of the over 5,600 Christians killed for their faith worldwide last year being Nigerian, according to Open Doors.
In its latest International Religious Freedom Report, the U.S. State Department noted a spike in deadly violence impacting both Christians and Muslims in Nigeria. The NGO Armed Conflict Location & Event Data Project reported there were 3,953 civilian deaths from violence across the country in 2022.