Ask Chuck: How to prepare my teenagers for real life
Dear Chuck,
I'm a single Mom. I struggle with money and time management. My children, now teenagers, don't have basic financial skills. How can I get them ready for real life?
Worried Single Mom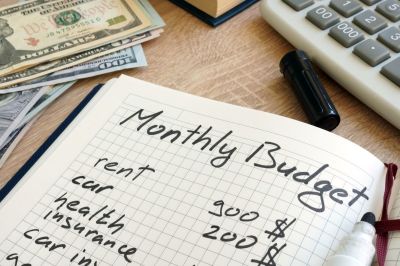 Dear Worried Single Mom,
Take heart; you are not the only one! Married and single parents alike struggle to get their children ready for the financial realities of life.
Let me encourage you. Do not beat yourself up. You have probably taught them more than you can see in their lives right now. It took me years to learn and apply biblical financial principles. I can only imagine how I made my parents suffer. Thankfully, a basic foundation was laid in me, for Dad taught me the value of hard work, the priority of giving, consistency in saving, and the importance of living with integrity.
Investopedia defines financial literacy as "… the ability to understand and effectively use various financial skills." Biblically financially literate people know how to create a budget, manage debt, give, save, invest, and plan for the future. Armed with the confidence to make wise decisions, they can:
Develop good spending habits.
Live with margin.
Avoid devastating mistakes.
Be less vulnerable to fraud.
Set and attain appropriate goals.
Prepare for emergencies.
Be free to go where the Lord leads.
WalletHub conducted a nationally representative survey of current college students, with questions ranging from opinions of their financial future to how they would grade their personal finances. Here are some of their findings:
Nearly 1 in 5 don't feel prepared to be on their own financially.
One in 3 give their personal finances a grade of "C" or worse.
Seven in 10 say they consider themselves savers rather than spenders.
Fifty-four percent say their parents help with their credit card bills. This is up 43% from last year.
More than 1 in 4 would be more comfortable talking with parents about sex than money.
Your children may know more than you think. It is easy for us to observe their mistakes, but we need to encourage their wise use of money. I have learned that they respond better to praise than correction. Proverbs 16:24 says, "Gracious words are like a honeycomb, sweetness to the soul and health to the body."
Cover the basics
Here are some basics to help anyone on their journey to biblical financial literacy.
God owns everything. I cannot emphasize this enough. A dear friend who is in his 80s has finally come to grips with this concept. It is so contrary to the way the world teaches but has changed the way he looks at everything. It should impact the financial decisions we make every day.
Track all spending. This reveals where money goes (in addition to giving and debt reduction) and provides motivation to save and invest.
Set goals. Use a budget. It is an effective way to reach short and long-term goals. Exercising discipline and self-control will develop good habits. Accountability with a trusted individual will strengthen resolve. Learn to give first.
Understand the dangers of debt. Eliminate bad debt (credit cards, payday loans, money owed to friends and family), and wisely limit good debt that will improve your financial position (like a mortgage).
Learn from mistakes. Pain is a great teacher. Give them the opportunity to experience lack and the need to be disciplined with money.
Review and revise. Adjust the budget as needed and verify that short-term goals are realistic.
Time-saving tips
Crown.org has numerous opportunities for people to learn to effectively steward the resources God has given. Biblical financial literacy can be gained through our classes, Bible studies, coaches, radio programs, and articles. Check out the options here. For help teaching children of all ages, see here. 
As you wait to see progress, do not lose hope. Pray fervently, and trust God to do His work.
"Do not be anxious about anything, but in everything by prayer and supplication with thanksgiving let your requests be made known to God. And the peace of God, which surpasses all understanding, will guard your hearts and your minds in Christ Jesus" (Philippians 4:6–7 ESV).
The Crown God Is Faithful devotional offers inspiring and practical biblical wisdom. Subscribe to receive daily devotionals that will help transform your finances and provide much-needed encouragement. May it be a blessing to your family, friends, and you!