Bishop Lamor Whitehead allegedly faked bank records to finance NJ mansion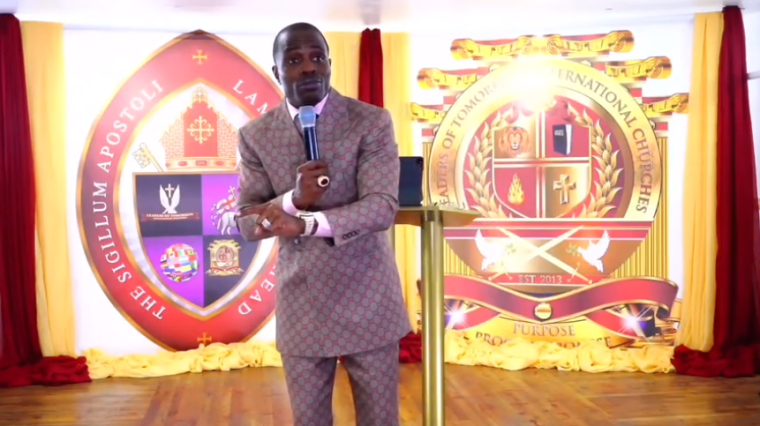 Just over two months after he was charged with fraud, extortion and lying to the Federal Bureau of Investigation, Brooklyn Bishop Lamor Whitehead of Leaders of Tomorrow International Ministries has been accused of faking bank records in order to buy his mansion in Paramus, New Jersey.
The 44-year-old pastor has been fending off fraud allegations since he made headlines last summer when he and his church were robbed of jewelry he claimed was worth hundreds of thousands of dollars.
An indictment cited by the New York Post said Whitehead allegedly "fabricated bank records for AMS LLC, from at least in or about October 2018 up to and including … February 2019, in an effort to obtain a mortgage in excess of $1.3 million to fund [his] purchase of a home in Paramus, New Jersey."
Even though the account had less than $10, Whitehead allegedly made the account appear to have more than $2 million.
Dawn Florio, the pastor's lawyer, told the New York Daily News that her client disputes the charge.
"Lamor Whitehead will be pleading not guilty when he is arraigned on the [superseding] indictment and denies those charges," Florio said.
In December, an indictment unsealed by Damian Williams, United States attorney for the Southern District of New York, and Michael J. Driscoll, assistant director in charge of the New York Field Office of the FBI, charged Whitehead with defrauding one of his parishioners out of $90,000 from her retirement savings, and attempting to extort and defraud a businessman, and lying to the FBI about the number of telephones he has.
Investigators allege that after Whitehead induced one of his parishioners to invest approximately $90,000 of her retirement savings with him, he spent her money on luxury goods and other personal expenses. They further allege that he extorted a businessman for $5,000, then tried to get the businessman to loan him $500,000 and give him a stake in certain real estate transactions in exchange for favorable actions from the New York City government.
The Brooklyn preacher was charged with two counts of wire fraud, which carries a maximum sentence of 20 years in prison each. He was also charged with one count of extortion, which carries a maximum sentence of 20 years in prison; and one count of making material false statements, which carries a maximum sentence of five years in prison.
Whitehead pleaded not guilty at his arraignment in Manhattan federal court and was released on $500,000 bond.
The controversial pastor was previously arrested in 2006 for a $2 million identity-theft scam and served some five years in prison but was released in 2013. He maintains that he was "falsely convicted and arrested for a crime I did not commit."