Boris Johnson vows to end 'conversion therapy'; MPs attack prayer as harmful, like 'torture'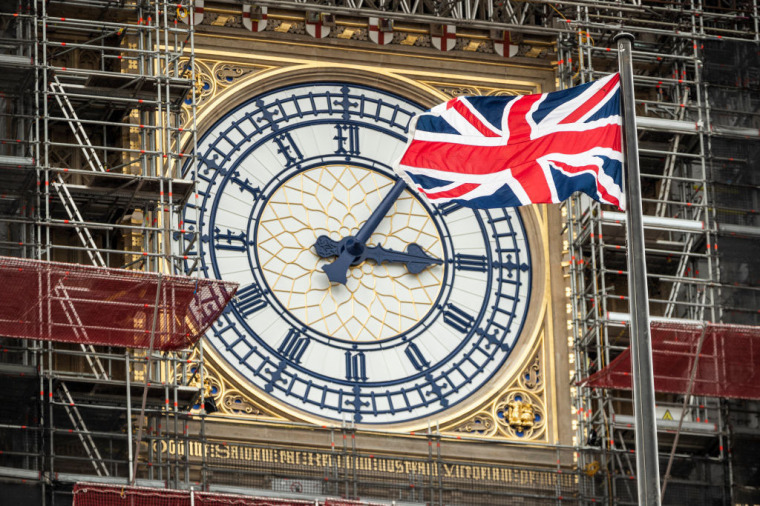 U.K. Prime Minister Boris Johnson described therapy for unwanted same-sex attraction as "repulsive" and vowed to end so-called conversion therapy days after Parliament members likened prayer and fasting to such past practices as electroshock therapy and "corrective rape."  
Johnson apologized last Friday amid complaints from activists that his government has delayed taking action on the issue of gay conversion therapy after he declared in July 2020 that the practice was "absolutely abhorrent" and vowed to ban such therapies.  
According to The Telegraph, three of his advisers who identify as LGBT "quit over a lack of progress."
Proponents of such a ban say the practice is cruel, ineffective and contributes to suicide among LGBT-identifying people. 
During a trip to Belfast last week, the prime minister described the practice of trying to change someone's sexuality as "repulsive," according to Sky News. Johnson reportedly noted that the issue was "technically complex" but assured that he was committed to outlawing conversion therapy. 
"I think this practice is repulsive and I think it's abhorrent and I'm sorry these advisers have gone but be in no doubt that we will deal with this issue," he told reporters. "It is technically complex to deal with but we're determined to take further steps to stamp it out."
At a Westminster Hall debate titled "LGBT Conversion Therapy" last Monday, members of the Petitions Committee discussed a petition demanding that the government criminalize the practice of so-called conversion therapy and criminalize the act of sending people abroad to attend conversion therapy. 
Conversion therapy is defined as any effort to change one's sexual orientation or gender identity.
During the debate, pastoral support was also branded as a form of conversion therapy and described as "torture."
Eliot Colburn, a Conservative member of Parliament and a member of the Petitions Committee, led the debate and said the practice shows up in several ways, "from pseudo-psychological treatments and aversion therapies to practices that are religiously based, such as purification or fasting," according to the Christian Institute. 
"With every day that passes, there is another person at risk of being subject to this degrading treatment and we risk losing even more lives of people who feel there is no other way out," he said. 
Angela Eagle, a Parliament member who served as a government minister during the tenure of former Labour Prime Minister Gordon Brown, derided the use of prayer for people with unwanted same-sex attraction as harmful. Eagle said it was akin to "being told by faith leaders or your family that you are sinful."
"Being told to pray harder to change and to question your innermost feelings and thoughts, none of that should be legal," she asserted. 
In February, Conservative MP Alicia Kearns wrote in The House magazine that the existing laws do not enable prosecution where no physical harm has been caused.
She further argued that any attempt to stop someone from expressing their adopted gender identity or sexual orientation is conversion therapy and ought to be banned. In her description of what constitutes conversion therapy, she listed "prayer sessions" alongside things like electroshock therapy and "'corrective' rape."
By contrast, opponents of a therapy ban argue that the term conversion therapy belies what is actually occurring, particularly in Christian churches and ministries, as electroshock and other forms of aversion treatments have been against the law for many years. 
What is practiced in some therapeutic environments — often though not always religious — is talk therapy, where individuals who present with conflicting feelings or distress regarding their sexual attractions or gender confusion speak with a counselor.  
Christian Institute Deputy Director for Communications Ciarán Kelly said in a statement that it is "deeply worrying to see the level of ignorance of the beliefs and practices of mainstream Christianity on display from some of these MPs."
"Of course we believe people should be protected from quack therapists and charlatan preachers. Most of these practices are already illegal and we would urge the government to ensure the law is applied properly," he said, adding that "there must also be room for the preaching of God's Word and for believers to receive prayer and pastoral support, whatever temptations they are facing."
"A pastor or church should not face prosecution if a gay man or woman attends church, comes to faith and seeks help in following Christ's teaching on sexual ethics."
The Christian Institute is a U.K. charity that exists for "the furtherance and promotion of the Christian religion in the United Kingdom" and "the advancement of education," according to its website.