Family says 6-year-old boy who shot teacher has 'acute disability,' offers prayers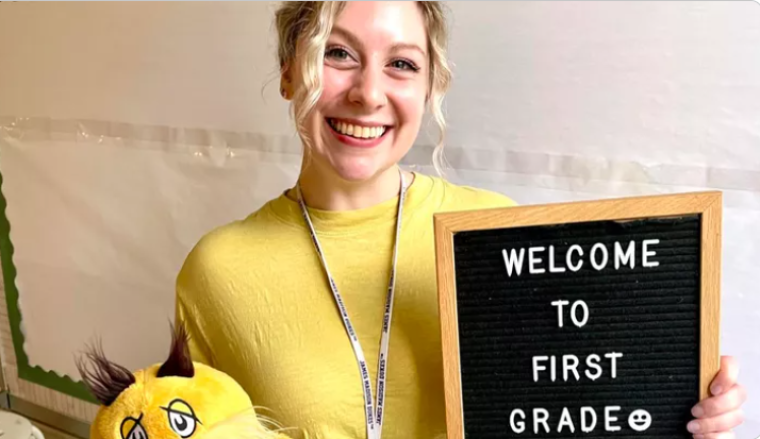 The family of a 6-year-old boy who shot first-grade teacher Abigail Zwerner as she taught her class at Richneck Elementary School in Newport News, Virginia, earlier this month revealed that he has an "acute disability" and offered prayers for her recovery Thursday.
"Our heart goes out to our son's teacher and we pray for her healing in the aftermath of such an unimaginable tragedy as she selflessly served our son and the children in the school. She has worked diligently and compassionately to support our family as we sought the best education and learning environment for our son," the family said in a statement through their attorney, James Ellenson, according to NBC News.
"We thank her for her courage, grace and sacrifice. We grieve alongside all of the other teachers, families and administrators for how this horrific incident has impacted them, our community, and the nation."
The statement from the boy's family comes as Riverside Regional Medical Center spokesperson Angela Arcieri announced that Zwerner, 25, was released from the hospital two weeks after she was shot on Jan. 6.
Zwerner, she said, "continues her recovery as an outpatient with the support of family, friends, and health professionals. The Zwerner family respectfully asks for privacy during this time."
Newport News Police Chief Steve Drew said during an earlier press conference that Zwerner was reportedly teaching when the 6-year-old boy brandished a firearm, pointed it at her and fired one round.
"There was no physical struggle or fight. She was providing instruction to her class," Drew said.
The police chief said Zwerner took a defensive position where she raised her hand after the student fired the gun at her.
"The round went through her hand, exited the rear of her hand and into her upper chest," he said.
Still, Zwerner, managed to evacuate the students from the classroom before getting help for herself.
As the investigation into the shooting continues, the boy's family insisted in their statement that the gun he used to shoot Zwerner was "secure."
"Our family has always been committed to responsible gun ownership and keeping firearms out of the reach of children. The firearm our son accessed was secured," they said.
It was unclear how their son managed to access the gun and take it to school. 
"Our son suffers from an acute disability and was under a care plan at the school that included his mother or father attending school with him and accompanying him to class every day. Additionally, our son has benefitted from an extensive community of care that also includes his grandparents working alongside us and other caregivers to ensure his needs and accommodations are met. The week of the shooting was the first week when we were not in class with him. We will regret our absence on this day for the rest of our lives," they said.
The family further explained that the child is now hospitalized.
"We continue to pray for his teacher's full recovery, and for her loved ones who are undoubtedly upset and concerned. At the same time, we love our son and are asking that you please include him and our family in your prayers," they said.
A police spokeswoman told NBC News that on the day of the shooting "a school employee was notified of a possible firearm at Richneck Elementary before the shooting occurred."
It was noted, however, that: "The Newport News Police Department was not notified of this information prior to the incident."
George Parker III, the school system's superintendent, said in a Jan. 12 virtual town hall also cited by NBC News that the boys arrived at school late on the day of the shooting and his book bag was inspected.
"At least one administrator was notified of a possible weapon," Parker said.
Meanwhile, a GoFundMe campaign seeking to raise money to help Zwerner with her recovery was nearing its goal of $250,000 on Friday.