Fla. megachurch requiring members agree to statement affirming biblical definition of marriage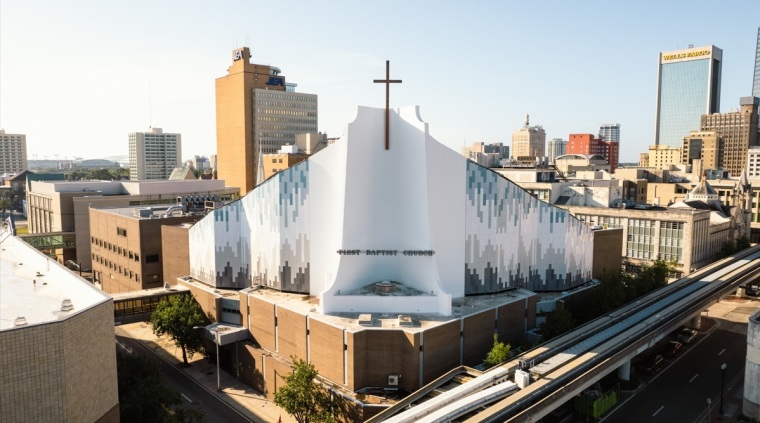 A Florida megachurch is requiring members to sign in agreement with a statement defining marriage as a union between one man and one woman and stating there are only two biological genders.
First Baptist Church of Jacksonville has garnered controversy in recent days for its new statement of "biblical sexuality," which reads as follows:
"As a member of First Baptist Church, I believe that God creates people in his image as either male or female, and that this creation is a fixed matter of human biology, not individual choice. I believe marriage is instituted by God, not government, is between one man and one woman, and is the only context for sexual desire and expression."
First Baptist Senior Pastor Heath Lambert told The Christian Post Friday that church leadership had "been considering such a statement for a while," believing that "now was the right time to have a clear statement on these controversial issues."
"Our church is in a strong and stable place. We are not in conflict on these issues, and we do not want to be. So, we wanted to clarify our position now," said Lambert.
The new requirement for membership "was a decision made by our entire congregation," Lambert said. 
"It had the unanimous support of our pastors and all of our lay leadership," the pastor added.
"The church approved this unanimously," he continued. "That means, by definition, that our entire church stands behind this. I have heard of a few people who have said they are leaving our church, but our church as a whole is excited about the statement and supportive of it."
First Baptist's statement comes at a time when other churches and Protestant denominations have faced or are facing intense debate and schisms as some push for their churches to reflect modern social views on marriage and sexuality.
Last year, the United Methodist Church saw over 1,800 congregations leave the denomination amid an ongoing internal debate over LGBT issues. Progressives within the UMC have long sought to change the denomination's stance to be more accepting of same-sex marriage and the ordination of openly gay individuals.
Earlier this month, the Church of England announced plans to allow for the blessing of same-sex unions in their congregations but retained a traditional definition of marriage.
The Archbishop of Canterbury Justin Welby acknowledged in a statement that he was "under no illusions" that proposed change for the Church of England "will appear to go too far for some and not nearly far enough for others, but it is my hope that what we have agreed will be received in a spirit of generosity, seeking the common good."
Responding to allegations his church is being intolerant of different views on gender and sexuality, Lambert told CP that "we are living in a day when everyone is expressing their views on sexuality."
"Americans, in particular, have grown used to all manner of businesses — from coffee shops to dance halls to social media outlets — expressing their opinion on sexuality and making ethical requirements of their employees," said Lambert.
"Those requirements are themselves exclusive and intolerant of Christian views. The hateful responses to our statement, including violence and bomb threats, are themselves quite intolerant to say the absolute least."
Lambert believes "Christians have just as much a right to express their understanding of the Bible as any secular voice does."
The primary issue "is our faithfulness to the unchanging Word of God."
"This is a statement for the members of our church, who are free to sign it or not. If people don't like our statement, they can ignore us. They [can] go to any other church or to no church," he added.
"We might disagree with their position as strongly as they disagree with us, but we will not hate them or mistreat them in any way. Instead, we want to love them and serve them in any way we can. As Christians, we know what a lost world often forgets: you can love people who are different than you and with whom you disagree."