Over 1,800 churches left United Methodist Church in 2022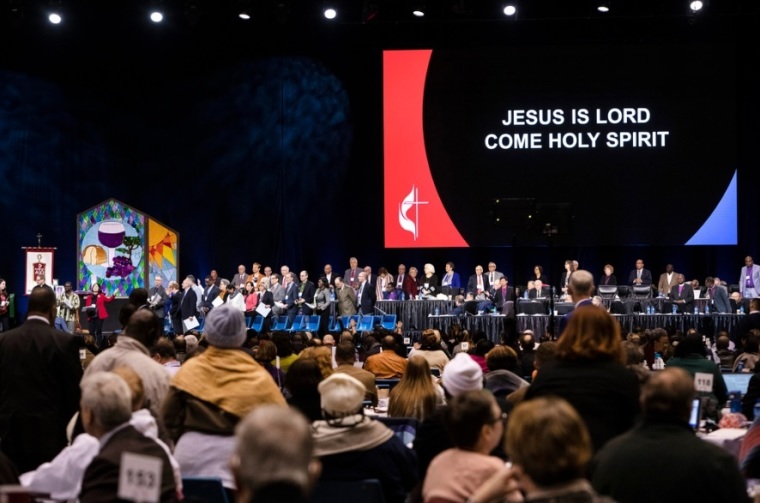 The United Methodist Church lost over 1,800 congregations in 2022, mainly due to the denomination's ongoing schism over homosexuality, according to a recent report.
Church disaffiliation data recently compiled by UM News shows a cumulative total of 1,825 congregations had their disaffiliation votes approved by their respective conferences last year.
This includes 308 churches granted disaffiliation during the regular process in 2022, plus 1,517 granted disaffiliation during special sessions held last year by various regional bodies.
Factoring in churches granted disaffiliation since 2019, the total number of churches that have left the second-largest Protestant denomination in the United States goes up to 2,003. 
The data was compiled through a UM News review of U.S. annual conference reports and reports from the 17 special annual conference sessions. The UMC General Council on Finance and Administration, the denomination's finance agency, also collects data on disaffiliations and church closures.
However, the agency's count on disaffiliations "lags behind UM News' data because it must wait for annual conferences to submit official reports," according to UM News. 
For the 2022 special sessions, the Texas Conference had the most significant loss of congregations, as 294 congregations voted to disaffiliate. The North Carolina Conference was not far behind, with 249 congregations disaffiliating from the UMC.
The North Georgia Conference had 71 congregations leave during its regular 2022 session, but then leadership decided to pause the disaffiliation process, claiming that churches were being misled about the issue.
Other Conferences that saw large quantities of churches leave as part of special sessions last year included North Alabama (198 disaffiliations), Northwest Texas (145 disaffiliations), Indiana (105 disaffiliations), Central Texas (81 disaffiliations) and West Ohio (80 disaffiliations).
Over the past several years, the UMC has been embroiled in a divisive debate over whether to change its official stance labeling homosexuality "incompatible with Christian teaching," which includes a ban on the blessing of gay unions and prohibiting noncelibate homosexuals from becoming clergy.
Although efforts to change the UMC Book of Discipline's stance on these issues have failed, many theological liberal leaders in the denomination have either refused to follow or enforce the denomination's rules.
For example, last November, the UMC Western Jurisdiction voted to make the Rev. Cedrick D. Bridgeforth of the California-Pacific Conference a bishop, even though he is in a same-sex marriage.
Frustrations over the debate led many conservatives to conclude that it would be better to form their own Methodist denomination or become nondenominational.
Last year, the Global Methodist Church officially launched as a theologically conservative alternative to the mainline Protestant UMC.  
While most of the departing congregations have opted to join the GMC, some, including the megachurch White's Chapel of Southlake, Texas, have become nondenominational.
"Today, we are experiencing the UMC as a broken institution. As well, the alternatives we have been given don't seem to align with our context or our theology. These are reasons we are exploring a 'realignment,'" explained White's Chapel in a document released in advance of the vote to leave.
"We hope to align with other Methodist churches in a cooperative manner in both mission and ministry. We envision a new form of connectionalism, defined by shared ministry, equal accountability, and practical governance."
In some cases, church votes to leave the UMC have been rejected by regional bodies. In December, the First United Methodist Church of Jonesboro, Arkansas, filed a lawsuit against the Arkansas Conference after the conference voted to reject the church's disaffiliation and suspended its pastor. First UMC was among three congregations that had their disaffiliation voters rejected by the conference in November, although it approved the disaffiliation requests of 35 other congregations. 
Last July, over 100 churches filed a lawsuit against the UMC Florida Annual Conference, claiming that it requires departing congregations to pay a "sum of money" to retain control of their church properties.
The lead plaintiff is Grace United Methodist Church of Lawtey, which contends that it should not have to pay the conference for property it purchased long before the UMC was founded in 1968.