Jeremy Lin Congratulates 16-Y-O Ayrton Little Whose Harvard Acceptance Video Has Gone Viral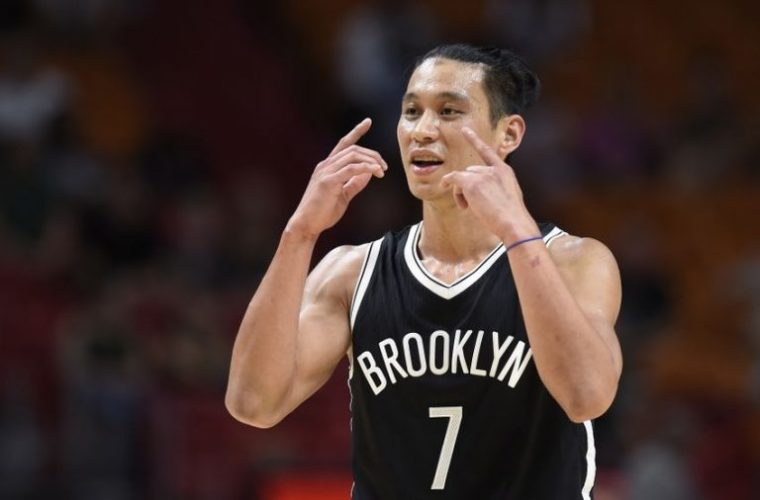 Jeremy Lin is joining numerous people in congratulating a 16-year-old Louisiana student who found out this week that he's been accepted into Harvard University.
A video of Ayrton Little, wearing Harvard apparel, checking his admission status at school surrounded by his classmates, went viral on Tuesday.
The Ivy league university is Lin's alma mater.
Lin, the Brooklyn Nets point guard, is injured and will miss the remainder of the 2017–2018 NBA season to recover from knee surgery. Still, Lin took time out of his rehabilitation to reach out to Ayrton Little from Breaux Bridge, Louisiana.
"This is legit. Congrats Ayrton, awesome story of someone chasing their dreams, pursuing education and turning a blind eye to the haters," Lin tweeted.
Little posted a social media video of his excited reaction after being accepted into Harvard where he will enroll in Fall 2018. He was surrounded by his classmates at the T.M. Landry College Preparatory school where students attend class year round with only a five day break in the summer.
In the video, Little and his peers can be heard shouting "three-peat" after learning that the teenager was accepted into the school which symbolizes the third consecutive year that a student from the school has been accepted by Harvard.
Little's video has been viewed over 6.8 million times, liked more than 520,000 times on Twitter and even prompted a response from Harvard University's Twitter account.
"Congratulations and welcome to Harvard, Ayrton,"  university tweeted.
When Lin attended Harvard as a star point guard on the school's basketball team, he was vocal about his Christian influence on the team.
"I've learned how to be open and bold about my faith, but in terms of my influence, I just try to lead in a godly way. What that means for me is to serve them, whether it's just doing the dirty work, like cleaning up sweat on the floor, or deferring to other people, or carrying equipment bags," Lin previously told Intervarsity. "In basketball these days, the rookies and freshmen are supposed to do the grunt work, and seniors relax and hang out, but when you reverse that, or when seniors help out with some of that, it shows that you're trying to serve them, and that's a good way to lead."