Husband of retired children's ministry director accused of sexually abusing minor in church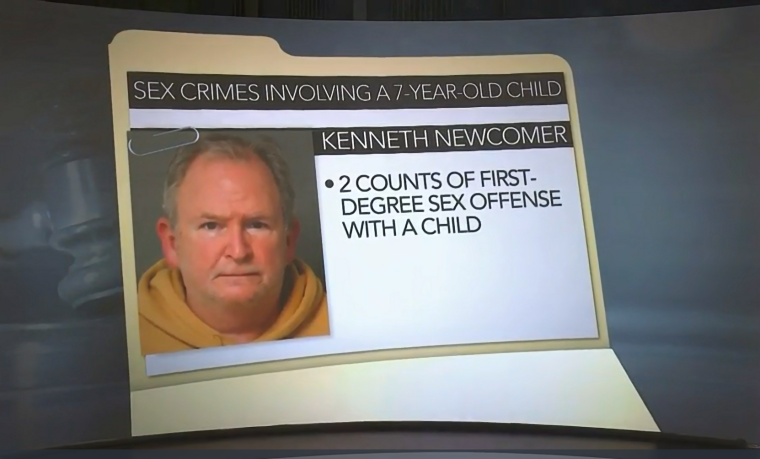 Leaders of Good Shepherd Lutheran Church in Raleigh, North Carolina, are calling on individuals whose children have ever participated in the church's children's ministry to contact the church or local law enforcement if they have ever experienced abuse in the ministry after an allegation of sexual abuse in the ministry.
The call comes after 61-year-old former church member Kenneth Newcomer, husband of the church's retired children's ministry director, was recently charged with two counts of first-degree sex offense with a child and three counts of indecent liberties with a child for allegedly sexually abusing a child, between the ages of 7 and 8, at the church in 2007.
The church's Senior Pastor Richard Goeres told WRAL News that he received an unannounced visit from an investigator from the Wake County Sheriff's Office on Feb. 10 regarding the case.
"While we cannot find words to adequately express our sadness at receiving this report, we are proud of the person who came forward. We pray there are no others; if they do, we pray that they will feel empowered to come forward as well," Goeres said in a letter to the congregation.
"If anyone in your care has participated in child and youth ministry here over the years, please reach out to them to ensure they have never experienced abuse of any kind in the care of our community," he said. "If you or someone in your care has something to do please note that you can do so by contacting one of us as your pastors or by contacting investigator Benjamin Seekins of the Wake County Sheriff's Office directly."
Court documents show that Newcomer allegedly abused his victim in August 2007 when she was between 7 and 8 years old.
Prosecutors alleged during a hearing Monday that Newcomer groped a female child and asked her to perform oral sex, according to WRAL.
Newcomer's attorney insists, however, that "He will be found not guilty."
Bail was set at $1,080,000 and District Judge Margaret Eagles refused to make it any lower.
Since the decision was made by the judge, several members of Newcomer's community have rallied around him and expressed a willingness to use their homes as collateral to keep him out of jail as the case cycles through the court.
The church did not immediately respond to calls for comment from The Christian Post on Tuesday, but Goeres' letter said Newcomer's wife, Barb, is "no longer an active participant in the life of our congregation." She is also no longer welcome on the church's property.
"In the days to come, the entire staff and the rest of church leadership are committed to providing other appropriate spaces for conversation, along with helpful resources about how we can all respond to this heartbreaking news most faithfully," he said in a follow-up letter on Saturday.
"We as a church are heartbroken, and we are also proud of the victim for coming forward," Goeres would further tell WRAL News. "We fully support the legal process and are praying for everyone involved."