Over 4,000 people baptized at California beach during historic 'Baptize SoCal' event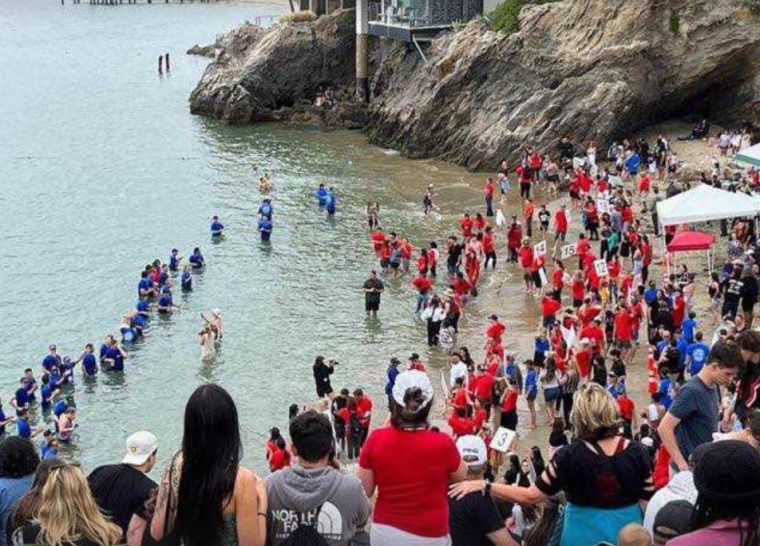 More than 4,000 people were baptized off the beaches of Southern California on Pentecost Sunday as part of a revival event organized by several congregations.
On May 28, around 300 churches came to Pirates Cove Beach under the banner of the event "Baptize SoCal," with a recorded number of 4,166 people being baptized.
Pastor Mark Francey, one of the lead pastors of California-based Oceans Church and one of the people behind the event, told The Christian Post that God gave him the vision to do the event during "a prayer time back in May of 2022."
"As believers, we always want to be obedient to what Jesus asks us to do. My mentors taught me it's as simple as praying, obeying, then acting," said Francey.
While his church has previously hosted baptism events at local beaches, including Pirates Cove Beach, before, Francey said, "We have never seen a crowd like that for baptisms."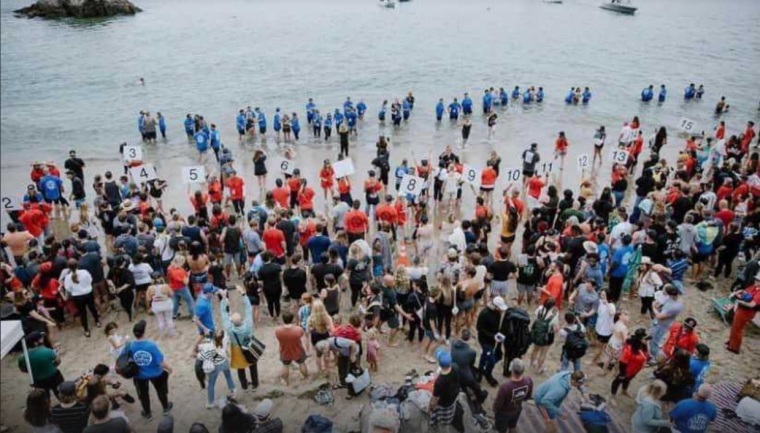 R.J. McCauley, pastor of student ministries at Magnolia Church of Riverside and an attendee of the mass baptism, told CP that it was a "beautiful event."
"In our times of cultural darkness, there was a bright light shining throughout the event on Pentecost Sunday. There was live worship, prayer, and thousands of people cheering on those who were getting baptized," said McCauley.
"We want a Jesus Revolution to truly happen in our state and among the youth, so this is a beautiful event that helps accomplish that goal."
McCauley, who heads the California Southern Baptist Convention organization CSBC Youth, told CP that there are plans to return to Pirates Cove for Pentecost 2024.
"We want to plant a Gospel seed in every Gen Z in California, so I hope to be involved next year and help mobilize Gen Z students to attend this historic baptism spot and pass it on to the future in California," he added.
California's beaches are no stranger to mass baptisms in the recent past, especially Pirates Cove.
Greg Laurie, an evangelist and senior pastor of Harvest Christian Fellowship in Riverside, has held baptism events at Pirates Cove over the years. In 2018, over 550 people were baptized during a baptism event at Pirates Cove led by Laurie.
"Back over 40 years ago, during the Jesus Movement, we used to do baptisms down at Pirates Cove Beach. In fact, that is where I was baptized and my wife, Cathe, was baptized there as well," Laurie told CP at the time. "It is a significant place, historically, for the Church because that was sort of the epicenter of the Jesus Revolution, as reported on by Time magazine and others. It was a phenomenon."
In September 2020, nearly 1,000 people were baptized at Newport Beach's Corona Del Mar State Beach at an event sponsored by Calvary Chapel of Chino Hills.