Ask Chuck: How can I ever afford a home?
Dear Chuck,
I am 25, live in a hot housing market, and feel squeezed by rising rents. I can't see any way that I could ever buy a home! I need a plan and some hope.
Sick of Paying Rent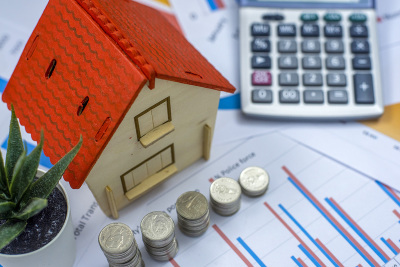 Dear Sick of Paying Rent,
We are in a very unique time when millions of renters are motivated to buy a home but feel trapped. Hopefully, this will not last too much longer. In the meantime, there are steps you should be taking now. 
The refinancing boom
There was a refinance boom during Covid-19. Mortgage rates fell dramatically, and 14 million mortgages were refinanced. A 30-year mortgage fell to 2.65% in early January 2021, which allowed average homeowners to decrease monthly payments by $220. Others took advantage of 15-year mortgages, which dropped to 2.16%. Although monthly payments increased, these borrowers were motivated to save tens of thousands of dollars in interest while building equity faster than a 30-year mortgage.
Those desiring to buy a home today are struggling to find what they want because many homeowners do not want to sell. Mortgage rates are near 7%, and home prices are still high. These are disincentives.  
According to Market Watch, "The mortgage refinancing boom is over, but its impact will be seen for decades to come," said Andrew Haughwout, director of household and public policy research at the NY Fed.
Home prices are 36% higher than they were pre-pandemic.
Sales of previously owned homes fell 22% year-over-year in March.
New home sales jumped 9.6%.
Mortgage originations (including refinancing) fell to the lowest level since 2014.
Rates rose from 2.68% in 2020 to 6.9% in 2022 — a rise not seen since the early 1980s.
Research shows that the refi boom of 2020-2021 differed from booms in 2003 and 2013 in three specific ways: interest rates were historically low, home equity was at an all-time high, and the rebound in rates was historically steep.
Count the costs
When calculating the ability to buy, do not forget to add in the costs of property taxes, insurance, utilities, and HOA fees, along with emergency funds for maintenance and repairs. Consider additional costs for landscaping, furniture, window coverings, and décor. Take into account future expenses: childcare, private education, braces, pets, college, vehicles, weddings, continued inflation, and unexpected costs, like caring for a family member or a loss of income. Depending on the climate, you may have expenses for snow removal, tree maintenance, and after-storm care. Will there be greater transportation costs? Needs arise out of the blue.
Experts recommend the 28/36 rule when buying a home:
Mortgage payments should not exceed 28% of your total monthly gross income.
Total debt payments should not exceed 36% of total monthly income.
If you are married, I recommend buying a house based on the lower of the two salaries because that provides flexibility in the use of a spouse's income for greater saving, investing, or future goals. It also provides some protection in the event of job loss or if one of you chooses to pause your career.
Start now; prepare to buy when the market changes
First, you should begin now to save for a down payment:
Move in with family or friends.
Find someone with a garage apartment or guest house. See if they are willing to trade lawn care, maintenance, or renovations for rent.
Rent or buy a tiny home, camper, or RV for temporary living.
Set specific goals for when you would like to purchase a home.
Talk to your parents to see if they might be interested in helping you with a down payment.
Next, be patient as you watch for mortgage rates to drop and more home inventory to come on the market in your area. When you think you are ready to buy, create a budget with a proposed mortgage payment. Include all expenses you may encounter. Do not fudge. It is wise to buy in a price range that keeps your expenses in a similar range as your rental costs, if possible. Buying too much house impacts saving for retirement, paying off debt, traveling, and the freedom to give as the Lord directs. It can create stress that affects your marriage and career. Just because you qualify for a more expensive home does not mean you should buy one!
Praise God for the place you live now. There are many benefits to renting that are not available to homeowners. Remember to number your days, for we are all just passing through. Steward wisely and live intentionally with your "future home" in mind. Our hope is in the life to come, not in this one.
If credit card debt is a concern, Christian Credit Counselors is a trusted source of support. Getting out of debt can certainly help with your goal of home ownership. Reach out to them today; they may greatly benefit you.