Author tells stories of Christian martyrs, warns of 'slow squeezing' of religious freedom in West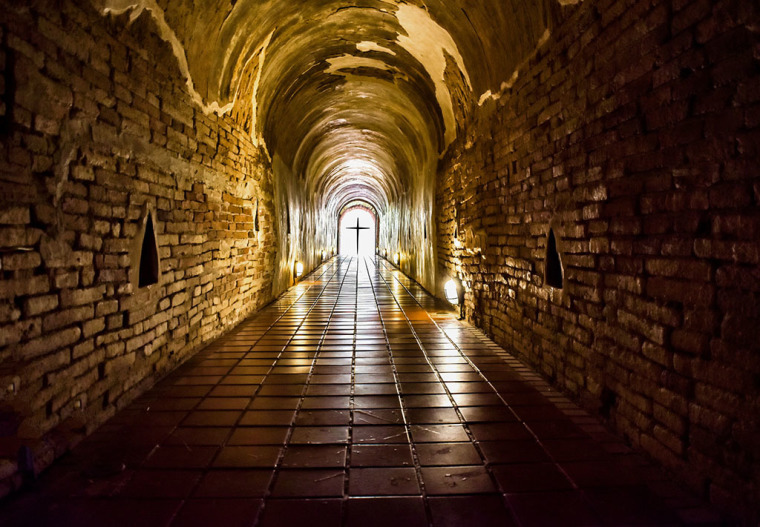 Johnnie Moore has dedicated much of his life to advocating for persecuted Christians. As the commissioner for the United States Commission on International Religious Freedom, he's worked with victims of terrorism and seen those who've suffered for their faith firsthand.  
"I owe so much of my own Christian faith to being exposed to persecuted Christians and to hearing the stories from Christian history," Moore told The Christian Post. "They totally transformed my life. And I sometimes say that I'm not sure I would still be a Christian at all had I not been exposed to the power of the Gospel through those who've suffered for it."
"I just don't think you can be a fully discipled Christian unless you are being persecuted or are somehow close to those who are," he added. 
Moore, a spiritual adviser to former President Donald Trump, recently released a book honoring those who stood firm on their faith even in the face of torture and death. TitledThe New Book of Christian Martyrs, the book is an updated version of Foxe's Book of Martyrs, first published in 1563 by John Day. 
Moore and his co-author, Jerry Pattengale, spent seven years conducting research for the book — a process Moore described as "deeply moving" and "emotionally impactful." Though some of the stories are heartbreaking and uncomfortable to acknowledge, Christians in the West would do well to know the stories of those persecuted for their faith in other parts of the world, Moore said.
"There are so many beautiful things about Christianity, and so many free things about being a Christian," the author reflected. "But there are certain things about being Christian, you might call them 'secret things' about being a Christian, that you can only discover when it costs you something. Particularly those of us that live in countries where the country is majority Christian, or where there is mainly religious freedom, where we don't fear for our lives by going to our church on the weekends — those are great blessings that we thank God for — and yet at the same token, it can cause us to take for granted the true power of our faith."
"I just think, by reading the stories of Christians who've had to sacrifice to follow Jesus, sometimes even their lives, it's like having a spiritual awakening in your own individual heart," he added.
Unlike Day's 16th century Protestant work, which focuses largely on the Catholic persecution of Protestants, Moore and Pattengale also included stories of Catholics and Orthodox Christians who died for their faith through the centuries.
Stories range from ancient heroes of the faith like Polycarp, the first martyr outside of the New Testament, to those of modern-day martyrs like Kayla Mueller and Karen Watson, both killed by Islamic terrorists in the Middle East. 
"They're powerful, powerful stories," Moore said. ... There are plenty of stories in this book where martyrdom happened at the hands of other Christians in complicated times of Church history. And we didn't cover that up at all; we dealt with all of it from the beginning to the end."
Throughout history, the worst persecutors of Christians have not been Muslim extremists or Hindu radicals. Rather, the major perpetrators of persecution have always been Communists, the author revealed, adding: "This ideology is the ideology that has persecuted more Christians on scale than any ideology in history."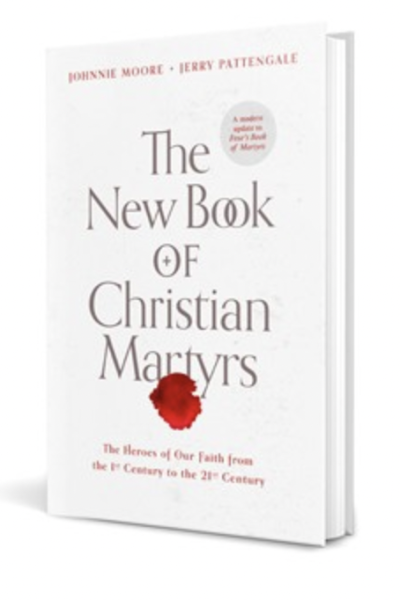 Ironically, Tyndale House Publishers was forced to print the book in the United States because it is no longer safe to print books about Christian persecution in Communist China due to increasing censorship and crackdowns on Christians.
"Increasingly, they're starting to see that books printed in China are facing a review before they're even printed in China. The film industry has to make edits and all of these things," Moore said. "So the decision was made early on that if we're going to tell the stories of persecuted people, and particularly, stories about persecuted people in China, that we needed to absolutely print the book in the United States of America."
"I'm very, very proud that you can put a big sticker on the front of this one: 'Made in America.' This is the reputation of the United States of America, and it has been, for all of our existence. We have been a place where religious freedom is a top top priority, and we're a place where it's safe to tell the truth, and we've told the truth in this book."
Still, Moore said he doesn't want to draw a parallel between the persecution faced by those in many countries around the world and the plight of Christians in the U.S., but he warned that it's important to nevertheless be "vigilant" on the issue of religious freedom. 
"One of the things that I've heard frequently all around the world in persecuted places is, 'it didn't begin here with what we're experiencing now. It began with marginalization, discrimination and a little pressure here and little pressure there,'" Moore said.
"There always is this slow squeezing of the religious freedom of the Christian community and other persecuted communities before it gets grandiose, most of the time. Now, that's a warning from the persecuted church abroad to people in the West." 
"Every Christian that I know who's died for their faith … they faced this question: Change your beliefs or else. And while the consequences are totally different, it is worrisome that we have increasing examples in the West of powerful people, governments, institutions, businesses and others, saying, 'change your beliefs or else.' And in America, we should always be vigilant about that."
Stressing that the persecuted church is the "beating heart of our churches," Moore challenged pastors to keep the stories of persecuted Christians alive and be militant in praying for those who face opposition because of their faith around the world.
"If we don't remember the stories, they will be forgotten," he said. "We need to tell the stories to one another. In the persecuted church, they're strong, even in the most difficult places. But they need to know that we're praying for them. And we should pray for their provision for their security."
"While the Bible celebrates the sacrifice of Christians, it also celebrates justice. While I want to remember to tell the story of martyrs, I'm working every single day to make sure there are fewer of them."