'Exposing the Gender Lie': Authors share how to protect kids from false transgender ideology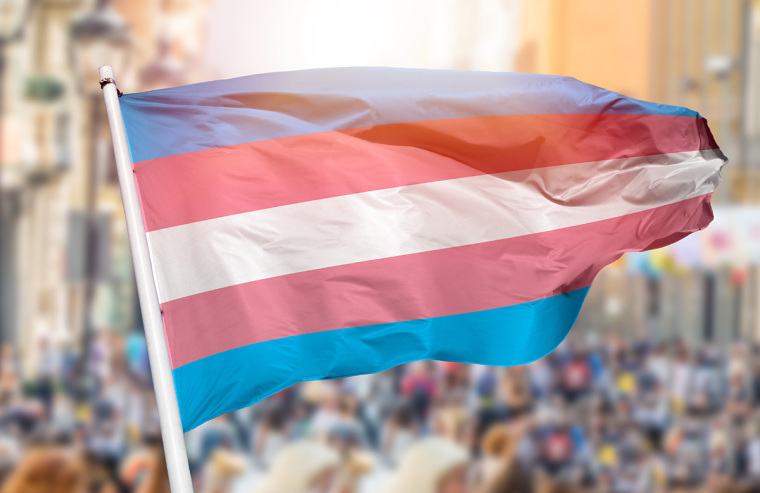 Every time Brandon Showalter checks his inbox or listens to his voicemails, he's dismayed by what he sees and hears. 
Since he began covering the battle over transgender ideology in 2016, he's received countless messages from parents grieving over the mutilation of their daughters and the castration of their sons, photos from detransitioners regretting their irreversible surgeries, and firsthand accounts from families shattered by the medical scandal of transgenderism.
Get tickets to CP's event 'Unmasking Gender Ideology: Protecting Children, Confronting Transgenderism' here. Download 'Exposing the Gender Lie' here.
"Over the years, I've lost count of how many moms and dads have called me absolutely devastated, at the end of their rope, because … within 30 minutes of a telehealth consultation, their daughters and sons are given drugs that could render them sterile" or they're encouraged to have surgeries that will leave their bodies disfigured. "They're living in a world of confusion," said Showalter, a writer and social commentator for The Christian Post. 
"They sent them off to a university and they became indoctrinated. I've had some of them in my home for dinner to try and console them as they're just grieving. This has just devoured and shattered their families, and that's not being hyperbolic."
As a journalist and Bible-believing Christian, Showalter knew he couldn't just look away when faced with the horrors of the transgender movement. Over the years, he's written countless articles and even launched a podcast raising awareness about the topic, and this month, released Exposing the Gender Lie: How to Protect Children and Teens from the Transgender Industry. Showalter penned the free e-book with Jeff Myers, president of Summit Ministries.
"We wanted to be able to equip pastors and lay leaders, youth and youth ministers to be able to have the philosophical tools to understand this ideology. And most importantly, protect children and teenagers and young adults from its destruction," Showalter shared. 
"The book will show you the various ways in which this ideology has molded our understanding of what sex and gender is, how language is warped, and it'll clue you in as to how pervasive this is."
On March 23, Showalter will moderate The Christian Post's event, "Unmasking Gender Ideology: Protecting Children, Confronting Transgenderism," at First Baptist Dallas. The event will feature two panels of experienced professionals who have been fighting gender ideology in their respective fields.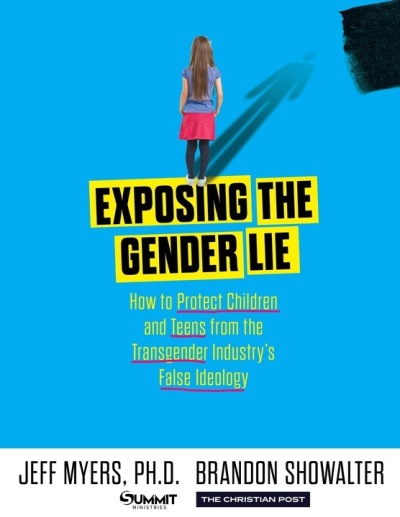 According to Showalter, most people are unaware of just how insidious the transgender movement truly is — or how much it is fueled by the greed of pharmaceutical companies. Terms like "gender-affirming" care and politically-correct euphemisms popularized by many in the media, he said, are both dangerous and misleading. He slammed the idea that children experiencing gender dysphoria frequently die by suicide as "manipulative," adding: "Suicide is a very complicated phenomenon. You cannot reduce it down to just one cause."
Showalter detailed how, after a prepubescent child is diagnosed with gender dysphoria, they are prescribed puberty blockers such as Lupron, a drug that has been used to treat prostate cancer in men and endometriosis and women and has been used to chemically castrate sex offenders.
"There's never been an FDA stamp of approval for that use," he said. "Even the FDA just last year slapped a warning label that this drug causes vision loss and brain swelling. There are disastrous side effects. It impedes brain development. It basically freezes your endocrine system from allowing the pubertal signaling in the brain to happen."
Children are given cross-sex hormones, such as testosterone for girls and estrogen for boys, and then undergo surgery to change their bodies to appear as the opposite sex. Showalter described this process as "grotesque," involving the removal of healthy breasts and creating flaccid penises out of skin from another part of the body, such as the forearm or leg. 
"These are highly complex, body-disfiguring surgeries with extremely high complication rates, and it's in service to a material falsehood. You can't change sex. Your sex is stamped in the nucleus of every single cell. All you're doing is altering the body in a way that it was not designed to function," he said. "Biomedical ethics seems to have just completely died with the incursion of this movement."
Since speaking out about the horrors of the transgender movement, Showalter has experienced a good amount of pushback. He's been called a "bigot" and a "hater" — but the insults and attacks seem insignificant when he grapples with what he sees as a "demonic" attack on God's creation of male and female and, thus, on children.
"I don't know exactly what might cause this ideology to end," he said. "But I do hope and pray that God, in His infinite mercy, will bring it down. There are days when I just think the solution has to be supernatural because it's just so wicked. It's evil. And you don't have to be a Christian to perceive that."
Trans ideology has seen increasing visibility in the media, even in children's programming. For example, an animated pride parade from the Nick Jr. show "Blue's Clues and You!" featured a cartoon beaver wearing a pink and blue transgender armband and bearing chest scars from a mastectomy. The target demographic for "Blue's Clues" is preschoolers, children ages 3 to 5.
"They are marketing this by way of all media: TikTok, media programming, social media, YouTube, Tumblr, you name it, to get children to believe that somehow their bodies are not fine the way they are," he said, challenging parents to pray tirelessly over their children and monitor their media consumption.
But despite the narrative pushed by many media outlets, it's not just conservatives or people of faith opposed to the trans movement, he said. Working at CP, Showalter has heard from countless atheists, those who identify as gay and lesbian and even political leftists who share his and other Christians' concerns for the next generation.
"The media continues to frame this as a right versus left kind of dynamic, when in fact, the polling indicates that many people across the political spectrum, left and right alike, do not want this done to children," he said. 
"The vast majority of doctors, I'm convinced, do not [support this], but far too few of them are actually being brave and speaking up about it. Many of them are keeping their head down because of this culture of fear we live in," he added.
Showalter challenged other believers to stand up and declare a biblical worldview regarding sex and gender and urged churches to reach out to families hurt by the transgender movement and de-transitioners in need of recovery care.
"We need to understand the wickedness, the depravity that this is. And we need to be bold," he stressed. "Now's the time to show great courage and to be relentlessly honest about what's happening. We can't cover our eyes or cover our ears anymore. We have to ask God to give us His heart for hurting families and for children, and to stand up and be counted."
He added, "I hope and pray that the day is coming soon when this great evil that has overtaken so much of our society will be brought to an end. But until then, and not one moment sooner, we have to keep pushing and keep declaring the truth with as much enthusiasm and boldness as we can possibly muster."
Get tickets to CP's event 'Unmasking Gender Ideology: Protecting Children, Confronting Transgenderism' here. Download 'Exposing the Gender Lie' here.