Raymond Arroyo laments push to erase stories of US heroes: 'We ignore history at our own peril'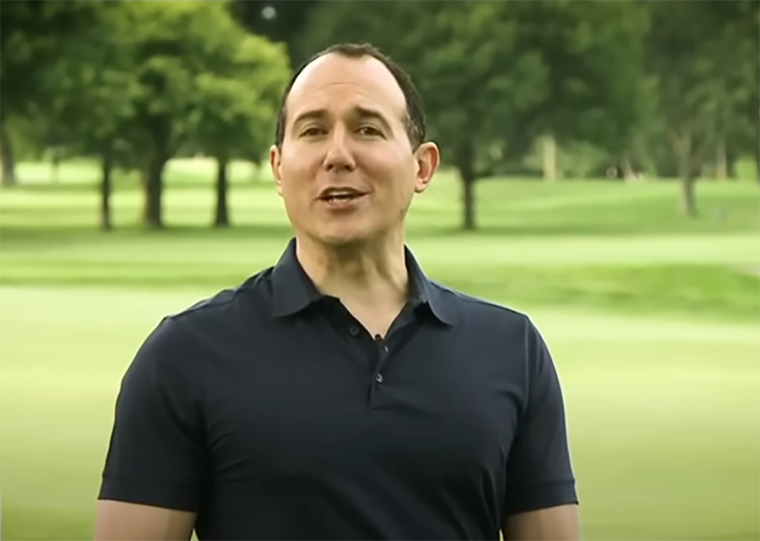 Raymond Arroyo believes it's of the utmost importance to remember history and share it with children — especially as society increasingly seeks to erase stories of American figures that left an undeniable impact on the United States. 
"We ignore history at our own peril," Arroyo, a bestselling author and the host of EWTN's "The World Over," told The Christian Post. He lamented that increasingly, people seem to think "there is something flawed about the history of the past, that they are better than their past."
"I'm not sure that's true," he said. "I don't think we're any better than anybody else. In fact, I think, in some ways, we're a lot worse. So it's important to mark history and abide by these lessons."
"We're part of a chain here. We're not isolated in our own little moment," he added. "We are part of the people who brought us to this point. And it's important for us to know them and mark them and revere them or take lessons from the bad choices, the bad decisions they made. When you don't do that, you suffer those things again and again and again."
Fueled by the belief that the lives and accomplishments of historic American figures need to be remembered, Arroyo penned a children's picture book series titled Turnabout Tales. His first installment in the series is based on the younger years of inventor Thomas Alva Edison.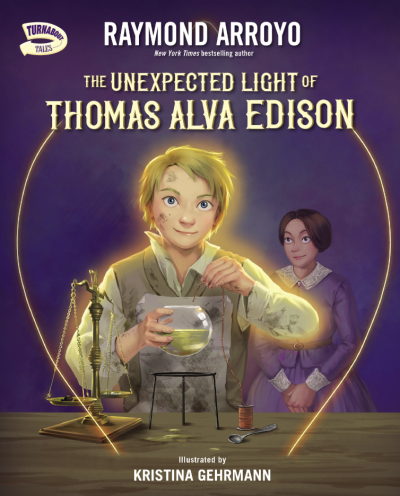 "I wanted to create this Turnabout Tale series because it was a way of reintroducing young and old people to these American lives, great lives, lives well lived. And I think we risk something if we ignore them or forget them. The remembrance of great lives furnishes not only with a marker of who these people were, but the lessons and the wisdom that they gained are things we need to surpass their example to continue growing," he said. 
Titled The Unexpected Light of Thomas Alva Edison, Arroyo's book highlights the support of Edison's mother, Nancy Edison, who understood Thomas had a "special curiosity and went on to school him at home to help expand his worldview and understanding of all things nature and science."
When researching Edison's life, Arroyo said he was struck by a quote the inventor once said: "Edison, later in life, said, 'My mother was the making of me,'" he recalled. "'She let me follow my bent, and if it weren't for her appreciation and her faith in me at a critical moment, in my experience, I should never become an inventor.'" Edison even opened up an "invention factory" in 1876 to honor his mother after her unexpected death.
The illustrated book touches on how Edison's curiosity often got him into trouble: "If he were alive today, he would probably have been diagnosed with ADHD," Arroyo noted, adding that Edison was thrown out of school at a young age.
"The teacher said, 'he can't be taught,'" the author said. "And Nancy, who wasn't an educator, said, 'No, there's a spark in my boy; he's curious. I'll take him home and homeschool him  myself.' And that's what she does. And that, by the way, is the last formal schooling of Thomas Edison."

But what Nancy Edison did, Arroyo said, was accommodate the learning to suit her child. Edison's struggle with deafness at an early age also compelled him to become a compulsive reader — and his mother introduced him to the classics, as well as scientific books and books about electricity. 
"Edison was so hyper-focused on his experiments he would nap on the shelves of his lab; he would move the beakers and materials away, nap for a few hours, roll off the shelf and continue his experiments," Arroyo said. "He didn't want to go home. He was so intent on solving them. But the genius of that mind was he could keep multiple puzzles active at the same time. He could work on two or three different things at once."
And it was that incredible curiosity that led to his love of chemistry and the mechanics of the telegraph and eventually led him to invent the phonograph, the motion picture camera, the first voting machine, the light bulb, the electric grid, the dynamos and the alkaline battery. 
"All of those things would never have been possible were it not for the training of Nancy Edison and the mind of her son, Thomas," Arroyo said. 
Most importantly, Nancy Edison taught her son to learn from failure instead of wallowing in discouragement.
"Many of us think when we have a crisis, when we have a setback — that's the end of the road, that all is lost," he said. "I think it's important to remind young people and slightly older people that these crisis points are sometimes the pathway to your true destiny and what God's really calling you to do."
A father of three, Arroyo said the influence and importance of parental support cannot be underestimated. 
"We all need loving parents who walk with us and accompany us because only when you're in that close proximity to the child will you know what makes them tick, what their interests are, what their triggers are, and how they learn best, and every child learns differently," he said. 
"It's not about what you do. It's about remaining close to your child," he stressed. "Nancy Edison was standing by Thomas Edison. There's a reason, in his old age, he said she was the making of him. It's not what you teach them; it's that you're there for them and give them the confidence to teach and grow and be their own person, to find their own vocation. That's what she did."
Arroyo's book also includes an author's note and bibliography for further reading. A Teaching Guide and Activity Guide will also be available for free download to parents and educators at www.zonderkidz.com.
The journalist said there will be more installments in his new series, and all will feature stories of great lives who made a lasting impact on society. The goal of the series, Arroyo said, is to encourage children to pursue their dreams and learn from their failures — and equip parents to guide and nurture their children's gifts. 
"I'm hoping to make a positive contribution and remember these great lives and not only what intrigued people about them and the lessons that are furnished there," he said.