CP Daily
Our most popular newsletter, delivering daily news to your inbox.

TOP STORIES
Jarrett Booker, the pastor of student ministry and worship at Nashua Baptist Church in New Hampshire, committed suicide two days after being fired from the role for allegedly sexually abusing minors. "Booker took his own life, refusing to face the consequences of his actions. This event added immeasurably to the complexity and pain of the situation," church elders and deacons said of the 37-year-old married pastor and father.
Read more.
Two biologically male athletes who identify as females took the top spots at the Montrose Beach Cyclocross event in Chicago, Ill., over the weekend. The two men, who go by the names of Tessa Johnson and Evelyn Williamson, previously took the top two spots at a race in October.
Read more.
Women's sports advocate Riley Gaines testified during a House Oversight subcommittee about the dangers and unfairness of allowing men who identify as women to compete in women's sports competitions. Rep. Summer Lee, D-Pa. called her "transphobic" while
National Women's Law Center
President Fatima Goss Graves said women need to "learn to lose gracefully."
Read more.
A months-long blockade of President Joe Biden's military appointments has come to an end as the United States senator who spearheaded it remains committed to continuing the holds on the most high-ranking promotions unless the Biden administration agrees to scrap its effort to fund the travel of female service members seeking abortions across state lines. Sen. Tommy Tuberville, R-Ala., ended the blockage on Tuesday following "threats" from Senate Majority Leader Chuck Schumer, D-N.Y.
Read more.

CHURCH & MINISTRIES
Destiny Christian Church in California will host more than 2,000 people at a Christmas event this weekend where children from local families in need will receive toys, clothes and books and enjoy hot chocolate and games. Santa Claus will also be on hand to take photos with the children.
Learn more.
Former Southern Baptist Convention President Steve Gaines
announced via video
Wednesday that his kidney cancer has spread to his lungs. Gaines, his wife and the congregation at the church he pastors, Bellevue Baptist Church in Tennessee, have asked for prayers.
Read more.

CP VOICES
From Santa Claus to the Grinch, several fictional characters pop up throughout the Christmas season. In this editorial, Christian Care Ministry Chaplain Chris Montgomery gives tips for sharing the true Christmas story.
Read now.

MEDIA & ENTERTAINMENT
CP reporter Ian M. Giatti reviews "The Shift," a faith-inspired sci-fi thriller starring Neal McDonough that hit theaters earlier this month. Is it worth a trip to the theater?
Click here to read Giatti's write-up.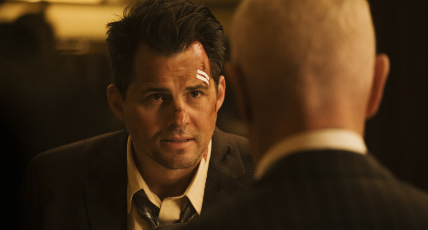 Thank you for spending part of your day with us. We look forward to seeing you again on Monday! -- CP Editors