Nevada's largest Christian school removes poster with racial slur after backlash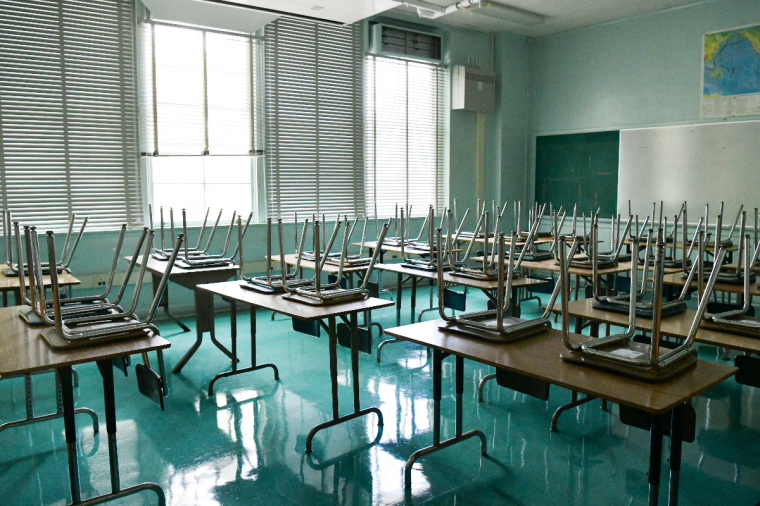 A Christian school in Nevada that claims to be the largest non-public school in the state has received public criticism over curriculum course materials and school décor that contained racial slurs.  
Following a series of complaints from parents of students at Faith Lutheran High School of Las Vegas, a poster of civil rights activist Ruby Bridges was removed because it contained the N-word, according to a report by local media outlet KLAS. The racial slur reportedly also appeared in books at the school.
Faith Lutheran boasts on its website of being "the largest Lutheran school in the United States and the largest non-public school in the state of Nevada," with over 2,000 students enrolled at the K-12 institution. 
School leaders were prompted to remove the poster after they received a notice from the Las Vegas Alliance of Black School Educators. 
"The N-word, no matter where it is used, is derogatory. It's racial abuse, and students should not have to come to a safe space, which is school, and see the N-word used in curriculum materials," said Kamilah Bywaters, president of LVABSE, as quoted by KLAS. 
An email correspondence sent to Faith Lutheran on March 1 from Bywaters addressed how parents are "highly upset that their voices have not been heard about the use of the N-word."
"If a Black parent comes to you who has experienced, one, racism and has the historical connection to the trauma and violence of slavery, you should listen to that parent," Bywaters said.
"I think that the school community is owed an apology. ... We're also teaching students who do not share the black experience, that it's [not] OK to call you the N-word."
The school's principal, Kat Stokes, told parents in a Tuesday email that the school agreed that the painting "needed to have context in the classroom if it was to be displayed."
"So a lesson was taught on the importance of it and how it pertained to the curriculum and our world today," the email states. "It was taken down after the lesson."
The Christian Post reached out to Faith Lutheran for this story. A response was not received by press time. 
Born the same year as the U.S. Supreme Court's landmark ruling in Brown v. the Board of Education, Bridges became the first African American student to integrate an elementary school in the South in 1960, according to the National Women's History Museum. 
Even after the Supreme Court ruled the "separate but equal" segregation of public schools unconstitutional, Southern states continued segregation schooling policies for years. After a federal court ordered Louisiana to desegregate in 1959, the state required African American students to take tests to determine if they could compete academically with white students. 
Bridges and five other African Americans passed the exams. 
"Her parents were torn about whether to let her attend the all-white William Frantz Elementary School, a few blocks from their home," an online biography posted by the museum reads. "Her father resisted, fearing for his daughter's safety; her mother, however, wanted Ruby to have the educational opportunities that her parents had been denied. Meanwhile, the school district dragged its feet, delaying her admittance until November 14."
"Ruby and her mother were escorted by four federal marshals to the school every day that year. She walked past crowds screaming vicious slurs at her. Undeterred, she later said she only became frightened when she saw a woman holding a black baby doll in a coffin," the museum states.
"She spent her first day in the principal's office due to the chaos created as angry white parents pulled their children from school. Ardent segregationists withdrew their children permanently. Barbara Henry, a white Boston native, was the only teacher willing to accept Ruby, and all year, she was a class of one. Ruby ate lunch alone and sometimes played with her teacher at recess, but she never missed a day of school that year."
Ruby, now an award-winning author, wrote of her experiences in books. She also engaged in speaking tours with her teacher in the 1990s. 
In her email to parents, Stokes said that the school is examining its entire "English curriculum to make sure it is fitting of our Christian worldview, mission, and vision of Faith Lutheran."
"[Administrators] met with parents on a variety of occasions to discuss concerns on campus regarding curriculum, culture, and hiring practices. In most cases, these concerns were addressed immediately or changes to policies and curriculum were made for the 2023-2024 school year," Stokes continued.