3 million students attend schools where they can change gender pronouns without parental consent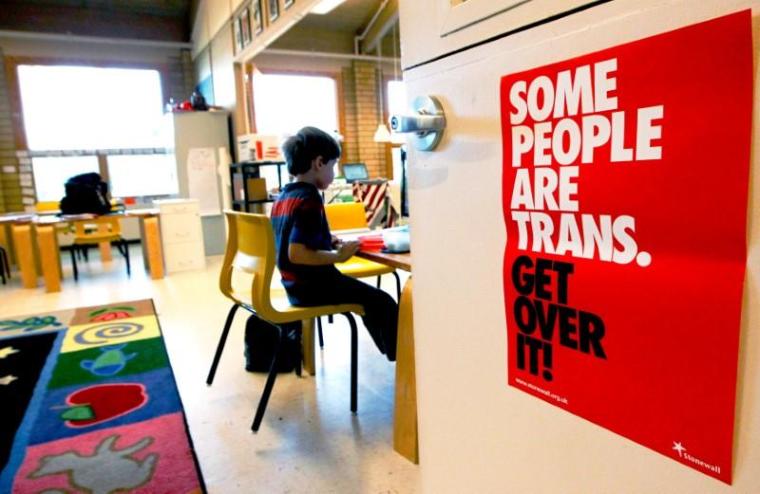 At least 3 million K-12 students are enrolled in public school districts where they can change their name and preferred pronouns to reflect their chosen gender identity without parental consent, according to a recent report. 
The study, "Pills and Pronouns: School Districts Require Parental Consent for Over-the-Counter Medicine But Not New Names and Pronouns," was released on Feb. 22 by the Defense of Freedom Institute for Policy Studies. 
Angela Morabito, former U.S. Department of Education press secretary during the Trump administration and author of the report, told The Christian Post in a statement this week that whenever "schools keep a child's assumed identity a secret from the parents, they drive a wedge between parents and their children."
"Parents cannot assume schools will respect their rights. These harmful policies are by no means limited to big-city districts," she continued. "Every parent should inform themselves of policies in their school district and speak up if schools are willing to conceal major information from them about their own kids." 
The report examined policies from 20 of the largest school districts in the United States, determined by a 2018 list in the Digest of Education Statistics. Then, it calculated the number of students covered by the school policies examined in the analysis based on the district's self-reported enrollment numbers or those posted by state education agencies. 
According to the findings, eight of the 20 school districts do not require parental consent for students to use the names and pronouns that align with their gender identity. The districts include the New York City Department of Education, Fairfax County Public Schools in Virginia, Los Angeles Unified School District and Chicago Public Schools. 
While the districts permit staff to address a child by their preferred pronouns or gender without obtaining parents' consent, the same districts have policies prohibiting staff from dispensing over-the-counter medication to students without parental permission. 
"These policies imply that children who are not yet mature enough to decide when they need an aspirin are mature enough to decide whether to go through the school day as male, female, or something else entirely," the report reads. 
As the report noted, Gwinnett County Public Schools in Georgia, Clark County School District in Nevada and Duval County Public Schools in Florida have policies requiring parental consent before staff can address students by a new name or pronoun at school. Other schools do not have specific policies addressing the issue. 
In addition to the nation's largest school districts, which have more than 2.5 million enrolled students, 13 districts in communities of varying sizes also allow employees to address students by a different name or pronoun. 
These districts, which have over half a million students enrolled, also have policies prohibiting staff from dispensing over-the-counter drugs to students without parental consent. The list of districts included Pittsburgh Public Schools, Sacramento City United School District, San Diego Unified School District, San Francisco Unified School District and Seattle Public Schools. 
Additionally, four other school districts "allow certain students, based on age or grade level, to dictate their name and pronouns at school without parental consent" while also requiring "parental consent for school staff to dispense over-the-counter medication."
These four districts are Metro Nashville Public Schools, District of Columbia Public Schools, Minneapolis Public Schools and Linn-Mar Community School District in Iowa. 
Overall, the report identified 25 school districts with over 3 million students that have written policies requiring parental consent for the school to dispense medication but not for addressing a student by a different name or pronoun.
The issue of parents having a say over whether the school can address their child by the name or pronoun aligning with the student's gender identity has arisen in districts throughout the country. 
As The Christian Post reported, residents belonging to the Maine School Administrative District 17 voted in January to recall two school board members who supported a policy allowing school districts to conceal students' chosen gender identities from their parents. 
The policy would have permitted students to use opposite-sex bathrooms and required school employees to use a child's new name or pronouns, even if their parents requested them to address them by their legal name and biological sex. 
In April 2022, a pair of Massachusetts parents filed a lawsuit against public school officials at the Ludlow School District. The suit alleged that the officials encouraged their children to identify as the opposite gender without obtaining the parents' consent. 
U.S. District Judge Mark Mastroianni dismissed the parents' lawsuit in December, stating that it did not meet the "shocks-the-conscience" legal standard. However, the judge also called the school district's policy for students self-identifying as the opposite sex "imperfect" and "flawed."
A similar lawsuit involving Montgomery County Public Schools in Maryland was dismissed last August.