'American Idol' contestant an answer to Katy Perry's prayer, pegged as 'Christian Chris Stapleton'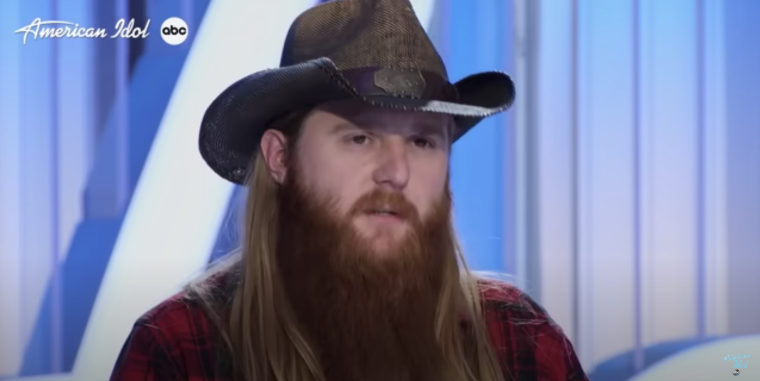 Season 21 of "American Idol" is underway, and 23-year-old Warren Peay wowed judges with his performance of "To the Table," for which Katy Perry dubbed him the "Christian Chris Stapleton." 
The Bamberg, South Carolina, native auditioned in front of judges Luke Bryan, Lionel Richie and Perry in an episode that aired Sunday. 
Following his performance of "To the Table," originally sung by Christian music singer Zach Williams, the contestant was immediately compared to country star Chris Stapleton because of their resemblance with longer hair and beards. 
Peay, an appliance repairman and a worship leader on the Colston Branch Church worship team, kept a humble deposition as he introduced himself to the judges deciding his fate on the competition show.
His robust vocals pierced through as he strummed along with his acoustic guitar. During the performance, the screen cut away to the musician singing the song while at church. The judges gave Peay a standing ovation and were visibly impressed.
Following Peay's audition, Perry said he reminded her of a "Christian Chris Stapleton."
"You are authentic," she declared.
The former Christian singer turned pop star said she prayed to God as Peay walked through the door that he would look the part and sound the part. "And you sound the freakin' part!"
"I like that song a lot," said Perry, encouraging him to use the grunge in his voice to his advantage. "Just because you love the Lord doesn't mean you don't get angry, so I need to hear some of that too. I want to hear some of that paired with that texture in the voice."
A legendary American singer who has an eye for talent, Richie praised Peay's performance, saying he was "heading down the top 10 road." 
Bryan added that the country singer is going to "shake this thing up."
The judges voted unanimously for Peay to progress to the Hollywood round of the popular competition.
Peay's "American Idol" audition wasn't the first time he has performed a song by Williams. In a video shared on Instagram, he can be heard singing "There Was Jesus" alongside his worship team.