Arkansas lawmakers override governor's veto of bill banning sex change procedures for kids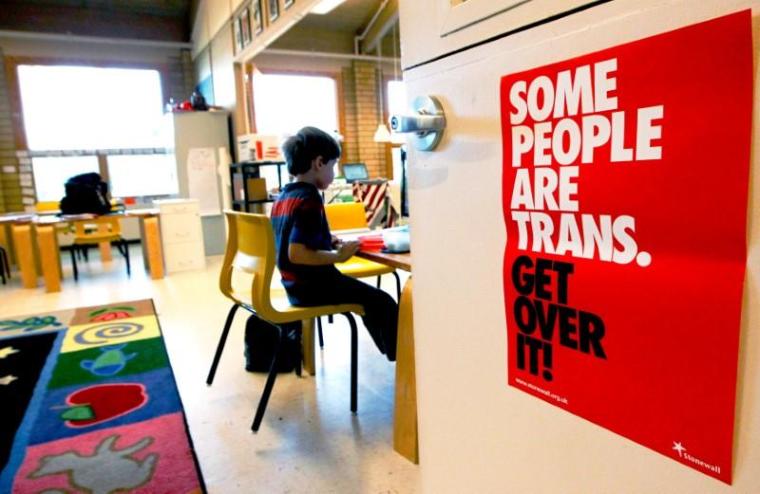 Arkansas lawmakers overwhelmingly rejected a veto from Gov. Asa Hutchinson over a bill that would ban experimental puberty blockers, hormonal drugs and the surgical mutilation of minors suffering from gender dysphoria.  
The Arkansas House voted 75-25 and the Senate 25-8 on Tuesday afternoon to override the veto on House Bill 1570, also known as the Save Adolescents From Experimentation Act.
Arkansas is the first state in the nation to ban the use of puberty blockers, cross-sex hormones and elective cosmetic gender surgeries — the mutilation of sex organs — on gender dysphoric youth. A handful of other states, mostly across the Southern U.S., are considering similar legislation. 
Republican state Rep. Robin Lundstrum of Elm Springs spoke in support of the bill, stating that "medicine sometimes is wrong. We should never experiment on children. Ever."
Speaking against the proposed legislation, Democratic state House Minority Leader Tippi McCullough of Little Rock said that transgender youth need care that affirms their identity.
"Put aside everything and to search your own heart and think about these parents and these children and their doctors," stated McCullough, according to Arkansas Online.
Arkansas lawmakers only required a simple majority to override the governor's veto. Barring successful legal action, the new law should take effect in the summer.
Jon Schweppe, director of policy and government affairs for the socially conservative advocacy group American Principles Project, celebrated the veto override.
"As most Americans recognize, we should not be pressuring young children into undergoing highly experimental, life-altering procedures to 'change' their sex before they are even old enough to make most other major decisions," Schweppe asserted.
"It is unfortunate that the law's passage had to come over the veto of Gov. Hutchinson. While the governor claimed he was acting out of a conservative concern for restraining government, restraint is not always a good thing."
The SAFE Act prohibits experimental medicalized gender transition procedures for minors, which would include prescribing puberty blockers to minors struggling with gender dysphoria.
Hutchinson vetoed the bill on Monday, telling reporters at a news conference that he believed the SAFE Act would wrongfully interfere with the medical profession.
"If [the bill] becomes law, then we are creating new standards of legislative interference with physicians and parents as they deal with some of the most complex and sensitive matters involving young people," Hutchinson said.
The veto led conservative groups, among them the Arkansas Family Council, to call upon legislators to override the governor's veto for the sake of protecting children.
"Gender-reassignment surgeries can leave children sterilized and scarred for life. Medical researchers do not know the long-term effects these procedures can have on kids," AFC President Jerry Cox said in a statement released Monday.
"That is why many people equate them with experimenting on children. Arkansas must protect its children from these sex-reassignment procedures."