Calif. church shooting suspect facing 98 charges, including hate crimes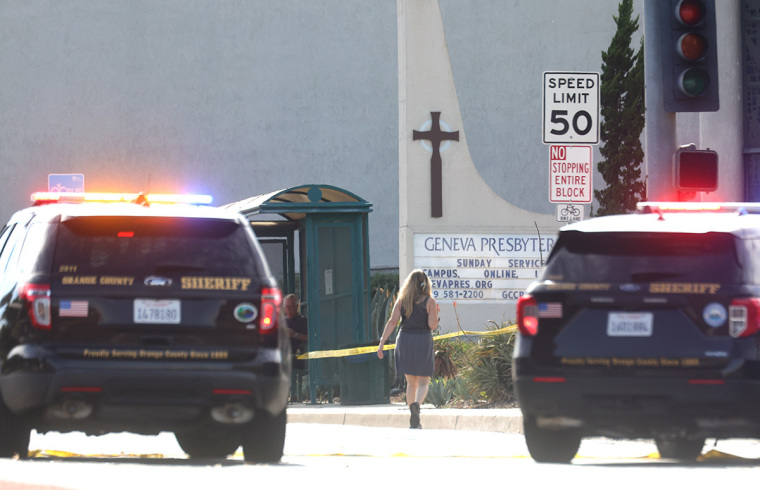 A man accused of murdering one person and injuring five others at a Taiwanese American church in California last year is facing 98 charges, including federal hate crimes and weapons and explosives offenses. 
David Chou, a 69-year-old Chinese American man who resided in Las Vegas, Nevada, before he attacked the Irvine Taiwanese Presbyterian Church last May, was charged with 98 counts, the United States Department of Justice said Thursday.
These charges include "45 counts of obstructing free exercise of religious beliefs by force," "45 counts of violating the Matthew Shepard and James Byrd Jr. Hate Crimes Prevention Act by attacking the church congregants because of their actual or perceived Taiwanese national origin and Presbyterian faith," one count of "attempting to damage or destroy a building used in interstate commerce," one count of "carrying explosives during the commission of a federal felony offense" and six counts of "using a firearm during the commission of a crime of violence."
Chou, who is in state custody, faces either life in prison without the possibility of parole or the death penalty if he is found guilty, according to the DOJ.
He stands accused of entering Geneva Presbyterian Church in Laguna Woods, where the congregation of Irvine Taiwanese Presbyterian was holding a social event.
Chou allegedly secured the doors before opening fire on the congregants, injuring five people and killing one person, 52-year-old Dr. John Cheng. He was eventually overpowered and restrained by other members of the congregation.
Don Barnes, Orange County Sheriff-Coroner, stated last year that the "tragic incident was fueled by politically motivated hate," calling Orange County "a community that celebrates diversity and takes pride in being a place people feel safe to worship, work and live."
"While someone from outside our community has attempted to diminish these ideals through an act of violence, we remain united in our commitment to tolerance and acceptance," Barnes said.
Barnes also commended Cheng for his courage, as he had tackled the shooter while sustaining multiple gunshot wounds, allowing other people to disarm the suspect.
"Dr. Cheng was a loving family man, dedicated doctor and a beloved member of our community, and we send our deepest condolences to all who knew him," continued Barnes.
Last June, the Office of the District Attorney of Orange County announced that it was adding hate crimes to its list of charges against Chou, stating that "Chou intentionally killed his victim because of his race, color, religion, nationality, or country of origin."