Christian group sponsoring efforts to minister to Ukraine's 50,000 'social orphans' amid ongoing war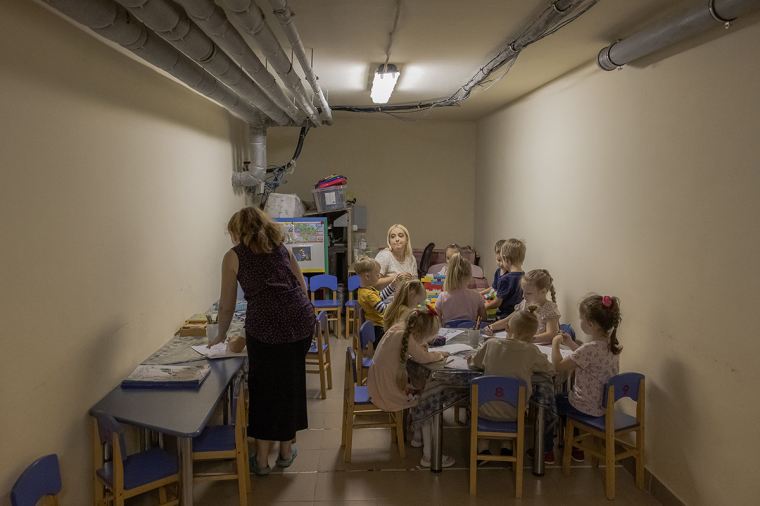 A Christian organization helping churches deliver food and the Gospel in Ukraine has discovered a forgotten group desperately needing assistance: children subjected to abuse or neglect as their country is ravaged by war.
The U.S.-based Slavic Gospel Association (originally called the Russian Gospel Association), founded in 1934, has provided Bibles and Christian materials to believers in the Soviet Union for decades. Following the fall of the Iron Curtain in the late 20th century, SGA expanded into an international ministry serving various nations, including Russia, Ukraine and Belarus, among others. 
As the organization grew, so did its number of ministry programs. In addition to sharing the Gospel, SGA helps provide humanitarian aid, a mission that continued throughout the COVID-19 pandemic and throughout the ongoing war in Ukraine that began when Russian troops invaded in February 2022. 
In an interview with The Christian Post, Eric Mock, senior vice president of SGA's ministry of operations, said the organization works with 6,000 churches in 13 countries to help fund local churches in places in need of aid. 
"We use the funds to help churches purchase the aid locally, which helps stimulate the economy," he said.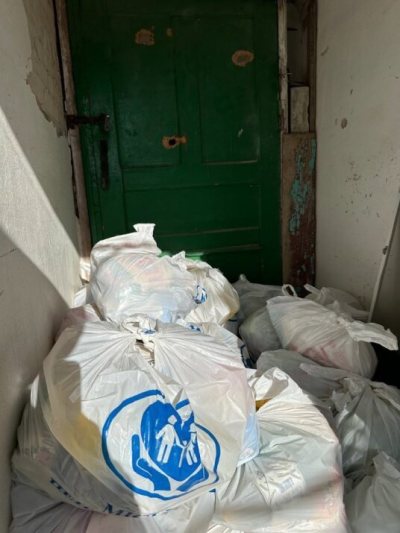 Answering how SGA acquires the financial resources to provide funding to these churches, Mock said the organization receives its funding through individual donors or private foundations. 
Since the war between Russia and Ukraine began last February, SGA has worked with its church network to support efforts to deliver food and the Gospel to people in Ukraine. SGA is currently working to help purchase resources in Poland by collaborating with churches there that are buying food and delivering it to Ukraine.
After the food is transported to Ukraine via truck, the supplies are delivered to pastors at churches within SGA's network that then distribute the food. 
"So it's a combination of a vast amount of food that's being trucked in from Poland, along with extra resources, as well as transferring funds to the churches directly," Mock said. "We have a pretty strong accountability system, so we know how the funds are being spent." 
In addition to the financial reports SGA receives from the local churches, the ministry operations leader said he also visits locations to verify how the efforts are proceeding.
Mock told CP that SGA has provided over 19 million meals from Poland into Ukraine since the war began, and local churches have had an opportunity to deliver the Gospel to over half a million people. The SGA senior vice president said the organization has a network of 2,200 churches in Ukraine and 110 in Poland that it works with to provide aid.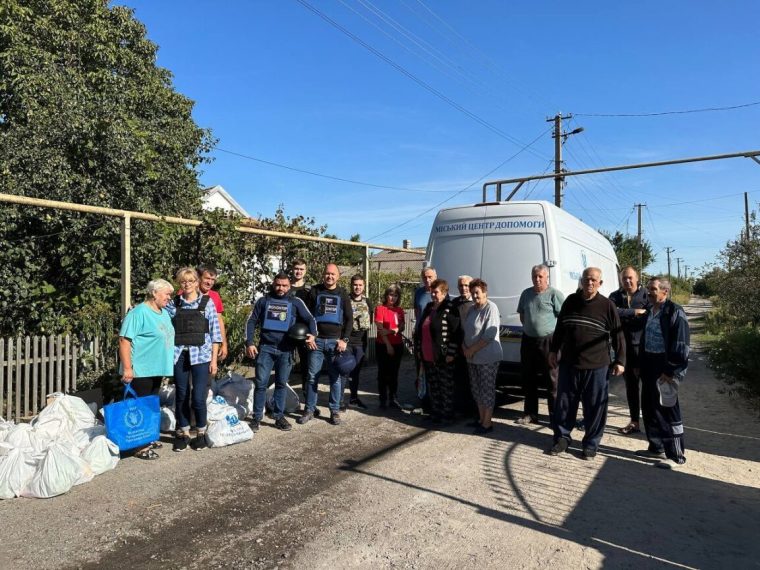 While distributing aid, Mock said the organization and its partners have also found children living in troubled circumstances. Some children that they've come across live in families headed by single mothers who've had to work and had no one to watch their kids, so they left their children home alone. In other families, children suffer from neglect as a result of their parents' drug or alcohol addictions. 
Mock said SGA refers to these children who have parents as "social orphans," a group the organization first learned about while doing ministry work during the COVID-19 pandemic, and one that SGA has continued to serve throughout the war. Churches learned about the living conditions of these social orphans as they visited different houses to provide aid, according to Mock. 
"We have just seen deplorable conditions for these kids," Mock said about the social orphans in Ukraine. "As [ministry workers] enter these homes, they find these kids in terrible shape, and they start ministering to them." 
The Christian leader estimated that there are anywhere from 30,000 to 50,000 social orphans living in Ukraine. As church workers deliver aid to families, according to Mock, they also minister to them on a weekly basis. 
"First of all, they want to reach the parents to see their lives transformed," the ministry operator stated. "They want to restore these families rather than continue the cycle of sending kids to orphanages." 
The churches work with the family as a "complete unit," according to Mock, and they may come in the form of helping parents overcome addiction. In some cases, the churches help repair homes or deliver essential supplies and hygiene items, including diapers. 
However, Mock admitted that he fears the need for this type of support will not end soon, noting that the ongoing war has upended Ukrainians' lives. 
According to recent data from the United Nations High Commissioner for Refugees, over 5 million Ukrainians have fled to Europe, and the commission has recorded over 6 million Ukrainian refugees globally since the start of Russia's invasion.