Christian orphanage denied permit renewal by Indian state, intensifying concerns about religious freedom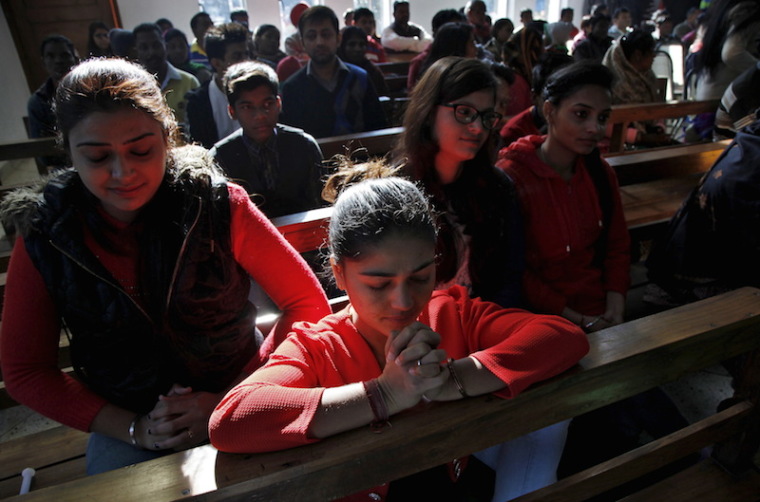 A Christian orphanage in a central Indian state has been denied a renewal of its permit to receive foreign charitable funds, intensifying concerns about religious freedom and governmental oversight in the country governed by a Hindu nationalist party.
The Department for Women and Child Development in Madhya Pradesh state declined to renew the license for Adharshila Sansthan, an orphanage in Damoh district managed by a Protestant couple, UCA News reported.
The state is governed by the pro-Hindu Bharatiya Janata Party, led by Prime Minister Narendra Modi.
An official from the orphanage, who wished to remain anonymous, was quoted as saying that they have been operating since 2005 and have always complied with legal requirements.
The orphanage has facilitated the adoption of 18 children by foreign couples and 27 by Indian couples. Currently, 11 girls and five boys are ready for adoption and will be transferred to other state-run orphanages.
The state's child rights panel accused the orphanage of not adhering to the Juvenile Justice (Care and Protection of Children) Act on Sept. 5. The main reason cited for the denial was that the orphanage was running boys' and girls' hostels under one license, which the orphanage official says is not prohibited by law.
Praksha Pathak, Damoh district chairperson of the child rights panel, was quoted as saying that decisions about relocating the children are pending. She declined to provide further details, citing confidentiality.
Church officials claim that the state government has been targeting Christian institutions like schools, hostels and orphanages.
Madhya Pradesh has also enforced a stringent "anti-conversion" law since 2021.
Priyank Kanoongo, chairperson of the National Commission for the Protection of Child Rights, filed a complaint against the orphanage and its founder, Dr. Ajay Lall, on Nov. 13, 2022. The complaint accuses the orphanage of violating the Madhya Pradesh Freedom of Religion Act, and the case is still under investigation.
The orphanage official called the situation a "planned conspiracy" against their institution.
Christians constitute only 0.29% of Madhya Pradesh's population of over 72 million, more than 80% of whom are Hindus. The state has been under BJP rule for nearly two decades, except for a brief period between 2018 and 2020.
In 2017, Christian child sponsorship organization Compassion International was forced to leave India. The federal government blocked its funding, affecting 147,000 children. The organization was founded in 1952 and had been sending funds to over 500 local child development projects in India.
Christians make up about 2.3% of India's population and face suppression from the national government, according to the U.S. State Department. Amendments to the Foreign Contributions Regulation Act in 2020 have added more restrictions on Christian groups, including onerous oversight and certification requirements.
Several Christian organizations have had their Foreign Contributions Regulation Act licenses canceled.
The United Nations has criticized the act, stating that it has been used to justify intrusive measures against civil society organizations.
The Department of State has noted that Christians in India are subject to surveillance, harassment, property demotion and detention under the Unlawful Activities Prevention Act.
The ReligionUnplugged online magazine reported in July that Christian ministries are specifically targeted by the government under the Foreign Contributions Regulation Act.
World Vision and Compassion International have also been impacted by the Foreign Contributions Regulation Act. World Vision had its license suspended in November 2022, and Compassion International was forced to shut down its operations in India in 2017 due to funding restrictions.
The United Nations High Commissioner for Human Rights, Michelle Bachelet, criticized the Foreign Contributions Regulation Act in a 2020 press statement. She said the act had been invoked to justify a range of intrusive measures, including official raids on NGO offices and the freezing of bank accounts.
A report by the United Christian Forum reveals a significant increase in attacks on Christians since 2014.
The first half of 2023 saw a surge in violence against Christians across 23 states in India, according to the UCF, which identified 400 incidents, up from 274 reported over the same period last year.
According to UCF's findings, the number of violent incidents against Christians has been rising steadily in India since 2014, with a significant spike observed in 2021 and 2022.
For India's Christians, 2021 was the "most violent year" in the country's history, with at least 486 violent incidents of Christian persecution reported that year.
"In almost all incidents reported across India, vigilante mobs composed of religious extremists have been seen to either barge into a prayer gathering or round up individuals that they believe are involved in forcible religious conversions," said that year's report by the UCF.
The UCF attributed the high incidence of Christian persecution to "impunity," due to which "such mobs criminally threaten, physically assault people in prayer, before handing them over to the police on allegations of forcible conversions."