Christian refugee finds joy despite upheaval from Manipur: 'God is taking care of me'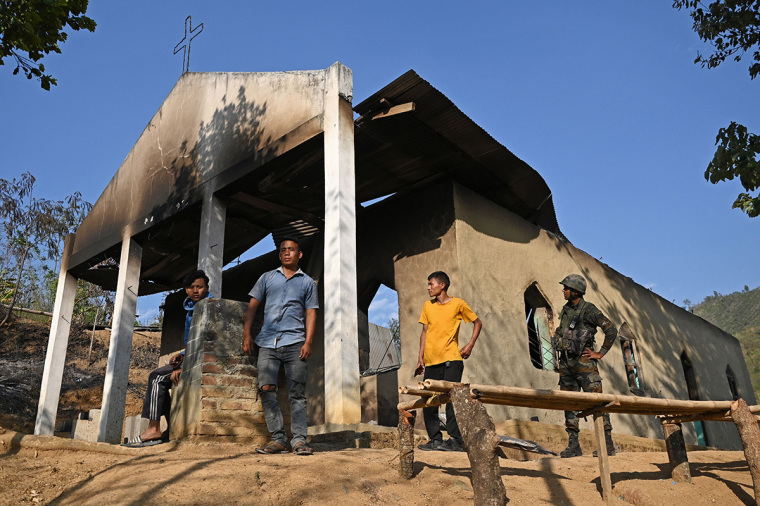 Five months ago, life was turned upside down for a 77-year-old Christian grandmother and widow from India.
While away visiting her daughter in May, Nemniang Vaiphei's region of Manipur was plunged into riots, arson, chaos and deadly bloodshed following the outbreak of violence between rival ethnic groups, the Meitei and the Kuki.
As details of the violence and rioting in her hometown emerged, the grandmother of 20 realized that life as she knew it had changed. Amid brutal attacks between the mostly Hindu Meitei and the Christian Kuki, Nemniang could not return to her village near Imphal, a city in Manipur where Kuki had fled for their lives. Nemniang quickly became displaced, a refugee in her own country.
After learning about her situation, Nemniang's 25-year-old grandson was sent to escort her to safety in Aizawl, the capital of Mizoram, a neighboring state in India. Although Aizwal is only about 300 miles from Manipur, the road is long and arduous, and the journey across rugged mountain roads can take at least 18 hours.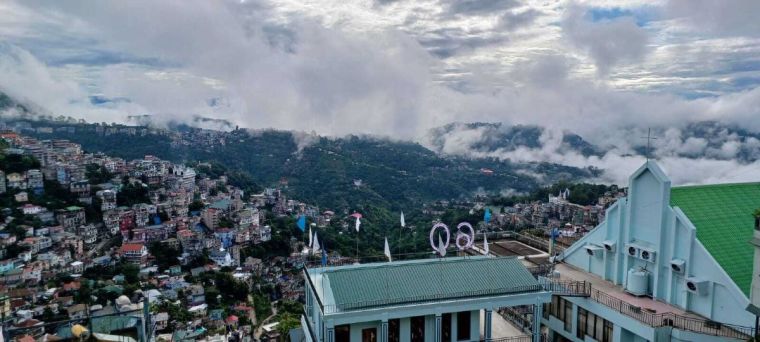 Many other refugees from Manipur have made the same trek.
Nemniang is now living in free government apartments constructed for housing the poor in Edenthar, located 30 minutes outside of Aizwal, along winding mountain roads.
"I have no complaints. I am happy. God is taking care of me," Nemniang recently told a Global Christian Relief correspondent.
"While many are struggling for accommodation, I am comfortable here," she said about her modest two-room apartment that lacks a kitchen. 
Dozens of Kuki-Christian refugee families have been sheltered in similar recently built low-budget apartments under a program called Basic Services to Urban Poor (BSUP), which serves the poor residing in the outskirts of Aizawl.
The bloody ethnic conflict has claimed nearly 200 lives and displaced over 70,000 Manipuri Indians. Over 60,000 displaced are Kuki Christians who had to flee their native lands, especially those who live in Imphal Valley.
The area is the heartland of ethnic Meiteis, most of whom are Hindu. Many Kuki were forced to leave as their homes and communities were destroyed by riots and catastrophic arson attacks.
"My whole family is scattered, and everyone is suffering. My son is a government employee, but he cannot return to Imphal to work. He is not getting his salary," Nemniang said. "Yet, I am thankful to God that He has protected all the members of my large family."
"When all the Kuki people in our area fled, one mentally sick woman stayed in the village, and she was burnt. I felt very sad when I heard about it. We are going through many traumas. But I am sure we will get our reward from above for these sufferings."
After Nemniang's grandson went to Churuchandpur for his studies, she said she feels lonely sometimes. "But then I sing hymns and pray to overcome the loneliness."
Global Christian Relief (GCR) is America's leading watchdog organization focused on the plight of persecuted Christians worldwide. In addition to equipping the Western church to advocate and pray for the persecuted, GCR works in the most restrictive countries to protect and encourage Christians threatened by faith-based discrimination and violence.