Christian teen fatally shoots self in front of police at party parents warned her not to attend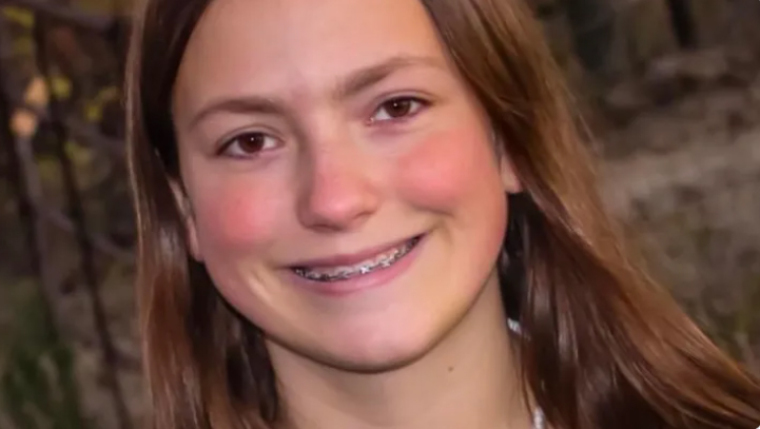 Jaylee Chillson, a 14-year-old Kansas teen whose parents say she was in therapy for relentless bullying at her school, fatally shot herself in front of a police officer after her family reported that she left their home to attend a party she was told she was not allowed to go to.
In a Sept. 18 statement from the Cloud County Sheriff's Office, police say they were contacted on Sept. 16 at about 11:25 p.m. by a Clay Center resident who asked for help locating a 14-year-old female family member who was "believed to have run away, and was thought to be attending a party near Aurora, Kansas."
A deputy then responded to an outdoor field party attended by college and high school students that was being held in Aurora. Jaylee was eventually located, and the officer tried to convince her to return home. As the officer was escorting her to his patrol vehicle, "she pulled out a firearm and shot herself."
Investigators made it clear that "the deputy did not draw his firearm" but did not state where Jaylee got the gun she used to shoot herself. The statement said the deputy worked with an off-duty firefighter to try to save her life but she was pronounced dead at the scene shortly after midnight.
It was also noted that "multiple partygoers witnessed the incident and offered interviews" and the investigation into the shooting is still underway.
Jaylee's father, Jeb Chillson, who is a former EMT, told DailyMail.com  that his daughter left the family home after she was told she was not allowed to go to the party. He said he was helping the police with the search for his daughter when he heard a gunshot.
"I heard people talking about a gun. I hear a gunshot ring out, and I call the dispatch and ask if their deputy shot, and they said no, but they hear reports of shots fired," he said.
"They told me not to go in there, but I said [I] used to be an EMT, I can help. When I got closer, they told me that there was a girl shot, so I took off running. I see my daughter on the ground, being held up by one of the partygoers. As I come up to the deputy, he tells me that she pulled the gun out and shot herself as he was going over to her," Jeb Chillson recalled.
"I told them that we needed to call for a helicopter and an ambulance. We're putting pressure on her, and when the paramedic got there, they had already made up their minds about her," he added.
He argued that when he arrived on the scene, he and the officer confirmed his daughter still had a pulse "but the paramedic didn't check or do anything."
"I started doing CPR on my daughter for about 10 minutes. I told them that I wasn't going to let my daughter die without trying. I'm begging them to give her an IV and to help me, but he wouldn't. I asked him if it was about the money, then I'll pay for it, and he starts laughing at me as I'm trying to save my daughter," the distraught father said.
The teenager's parents said their daughter, who had dreams of becoming a diesel mechanic, had been bullied for years while she attended schools in the Clay County Unified School District beginning in the seventh grade, but they got no help from school officials.
Jeb Chillson told The Messenger News that when his daughter attended Clay Center Community Middle School one boy encouraged her to cut herself, and a girl once dumped rubber cement in her hair in class as others watched.
"One girl was threatening to kill my daughter [on social media]," her father recalled.
The Kansas father said they moved their daughter to a different middle school in the school district but the bullying continued.
"My daughter would come in covered in bruises and stuff like that. The bullies were there. Nothing stopped," he said, noting that his daughter was also sexually harassed.
"One of them grabbed her crotch in a sexual manner against her will," he said. "The same boy was bruising her up. He took her Air Pods and stole money from her."
Jaylee's parents eventually removed her from the public schools and began homeschooling her in the spring. For the new school year, Jaylee enrolled in an online academy but her parents said bullies found her there too.
"All summer she was harassed by these people via Snapchat and Instagram and phone calls," Jeb Chillson said. 
Jaylee's parents told the publication that the night she went to the party, she told them she was only going outside to walk the family dog. They soon learned on social media that she made a dash for the party about 40 minutes away from home, and they believe she went there with a 20-year-old man.
"I'm angry with those that hurt my baby. I'm furious with those I KNOW hurt her and will talk about her now like they didn't play a part in crushing her," wrote Jaylee's mother, Stacie Chillson, in a statement on Facebook a day after her death.
"I've read days' worth of messages from her 'friends' that treated her absolutely awful. Watched as she was not included with girls on her sports teams. Watched adults on a school level repeatedly fail her. Watched as girls that were once her best friends not even acknowledge her when she would walk by them, and watch a handful of parents who used to gush about her and how amazing she was turn to calling her names and talking badly about her to their kids," she added.
"No one outside of our family and her therapist know what the last year of her life has been like. Please stop making assumptions, please don't judge her. And please do not, if you know YOU were part of the problem, if you knew YOUR child was part of the problem, use my daughter's name now that she's gone," she added.
Clay County USD Superintendent Brett Nelson did not deny the bullying allegations made by Jaylee's parents in a statement to DailyMail.com but said they are "providing support" to the teenager's family.
"Jaylee was a student in our school district from August 2014 to March 2023, and I was deeply saddened when I heard about her death," Nelson said in his statement.
"Over the past week, our school district has been focused on supporting the people most affected by this tragic loss. This includes offering and providing support to Jaylee's family, as well as working closely with our students' families and district employees during this difficult time," he continued. "Finally, we are reminding our students to tell a trusted adult if they are struggling or know someone who might need help."
Stacie Chillson described her daughter, who was active at the Evangelical Covenant Church, as one of the world's "brightest lights."
"This girl has the biggest heart of anyone I know and has since she was just a little girl. There wasn't a day that went by that she couldn't make you laugh till you couldn't breathe. She is amazing. Perfect. Everything you could ever ask for in a daughter. She's beautiful. She's smart. She is our everything. Our hearts are shattering. It's unbearable," she wrote of her daughter who was buried on Monday. "It's not fair. She was our best friend. The best daughter. The best big sister. The best granddaughter. There is nothing that will ever make this hurt go away."
Days later last Thursday, the grieving mom followed up her initial public reaction to her daughter's death with thanks to well-wishers who have been praying for her family and asked for more prayers.
"Our family would like to start out by saying we are truly grateful for the immense amount of love and support we've been given over the last few days. The prayers that have been spoken into life for our Jaylee and our family, the meals, all the organization and work our friends, family, and community has done to try and make our family feel less weight. We just can't find words to convey how truly grateful we are," she wrote in a statement on Facebook with a link to a GoFundMe campaign that has already exceeded its $20,000 goal.
"Everyone keeps asking if there is anything they can do for us, please pray. Please pray for her, pray that she looks down and sees how many people love her so much. Please pray for our family. I don't know what to ask for in those prayers, I only know our world has stopped spinning, but we ultimately know that the Lord, prayer, and faith are what will bring us home to our sweet girl one day," Stacie Chillson wrote.
"We ask you [to] say her name, share her story, and do absolutely everything in your power to stand up to the dark, hateful, cruel people of this world. You will continue to see our daughter's name. We will use her legacy to find ways to combat the pandemic of young people being affected by intense social pressures and harassment."