Church restoring hundreds of enslaved people's graves found on its property: 'Work of justice'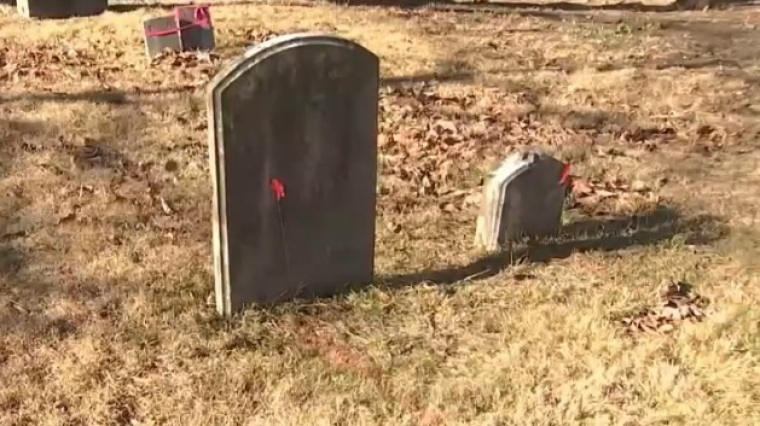 Dozens of community members, assisted by Catholic University of America students, worked on Martin Luther King Jr. Day to identify the final resting places for hundreds of enslaved African Americans behind a chapel in Maryland.
Community members used rakes and chainsaws to remove overgrowth, searching the brush behind the Sacred Heart Catholic Church in Bowie, a Washington suburb, for potential grave markers.
Once the graves are identified, the church plans to work with the slaves' descendants to determine the best way to honor the individuals buried at the site. 
In a Wednesday statement to The Christian Post, Father Michael Russo, the church's parochial vicar, wrote that around 100 people, including Catholic University students, came to help with the effort on Monday. 
Many students were also Sacred Heart parishioners, and some were descendants of people buried on the property, according to the vicar. Other volunteers came from Baltimore and Washington, D.C., to work on the project. 
"Six roll-off dumpsters were filled with brush and trash, and many, many possible gravesites were marked for evaluation by [anthropology professor] Dr. Laura Masur from Catholic University and her graduate students," Russo stated.
"The parish community has rallied around this effort since we asked them to help in this important work of justice," he continued. "Parishioners came out in force to help by offering hospitality to our guests, by providing tools and other supplies, and by praying for those buried here." 
"Much work remains, and the parish, the archdiocese, Catholic University and the community of descendants of those buried here will work together in figuring out the next steps."
As WTOP reported Monday, the enslaved African Americans lived and worked on the church's land. 
The professor told the outlet that while most are used to seeing graves marked with traditional headstones, the burial sites for enslaved people were usually marked with rocks or other objects. She also noted that the area where the slaves are buried is not an uncommon resting place for enslaved individuals. 
"Hillsides, sloped areas, places in the woods, places where, honestly, white people didn't want to bury their dead," Masur said.
During the search, community members were careful when coming across objects suspected of being potential grave markers. Masur believes that more than 500 graves could be uncovered around the church, as the use of ground-penetrating radar has already discovered more than 150. 
"We're doing, I think, a good work, a good work of mercy and a good work of justice," Russo said.
Toni Moore-Duggan, a member of St. Ignatius Catholic Church in Baltimore, was one of the first volunteers to find an unmarked stone, possibly a grave. 
"These are lives, and we are related, and these people came over here against their will. And I want their lives to have meaning, to know that all this that we are doing today is because of them, and it matters. They matter, and their work was not in vain," Moore-Duggan said.
In a statement last week to WTOP, Masur said she expects mapping out the cemetery, stretching out to a collapsing hillside, to continue throughout much of 2023. 
The church has considered building a memorial to honor the slaves buried on its property and those sold in a massive slave trade to bolster Georgetown University in 1828, according to WTOP. 
"One of the things that really came out of that discussion was a desire to have family stories told," Masur said. "It's trying to bring out those stories. We're never going to be able to identify specific individuals in every grave. But what we can do is to identify that they're somewhere and tell their stories."
According to Russo, the church knew there were people buried in the woods, finding hundreds of what appeared to be potential grave sites in multiple directions. The church had confirmed close to 180 grave sites on its property earlier this month and decided to continue the search on Monday.  
As The Christian Post reported, archaeologists began excavating suspected graves at the Historic First Baptist Church of Williamsburg, Virginia in July. The church is believed to have been the site of secret meetings held by slaves and ex-slaves in the 1770s at Green Spring Plantation, near Williamsburg. 
The congregation became an official church in 1781, led by Gowan Pamphlet, an enslaved man and the first African American to be ordained as a Baptist preacher. Archaeologists discovered in October 2021 what is believed to be the first permanent structure for the congregation, which had been built in 1818.  
Last March, the church's congregation approved a proposal to excavate a few potential grave shafts discovered at the site. The excavation began in July after congregation members and the Colonial Williamsburg Foundation conducted an "ancestral blessing" ceremony.
Jack Gary, director of archaeology at the Colonial Williamsburg Foundation, told CP at the time that he considered the event "a moving ceremony in honor of those whose names are known only to God."
"After discussing next steps and answering questions about our work, we began the excavation process of the first of three burial sites after the ceremony. We expect the work on these three burial sites to be completed in about two months," he said.