Nevada church to have 10K Easter eggs dropped from helicopter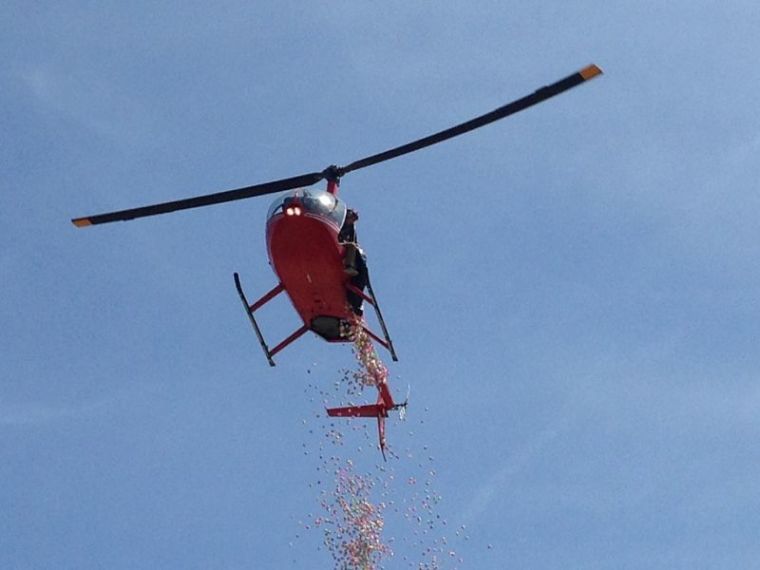 A predominantly Hispanic congregation in Nevada will celebrate Easter Sunday with an egg hunt that will feature around 10,000 Easter eggs, with several thousand being dropped from a helicopter.
Aguilas Centro Familiar Cristiano Church of Las Vegas plans to hide and also have a helicopter drop around 10,000 eggs at the backlot area of their soccer courts on Easter Sunday, which will fall on April 9.
An ACFC representative emailed The Christian Post information about the egg drop on Tuesday, explaining that the "main focus" at their church "is God and people."
"As Christians, we believe Easter Sunday is an important opportunity to deliver the message of the gospel to as many people as possible. This is the main purpose of this event, to provide an opportunity where families can have fun, enjoy and experience the power of Easter," the representative stated.
This will be the first time that the church will be doing an Easter egg drop, with the COVID-19 pandemic and subsequent lockdowns interfering with their plans in previous years.
"Now after Covid and with all the necessary precautions we are adding the egg drop to enhance the experience for our children in the community," the representative stated.
In addition to the egg drop, the church plans to hold two worship services on Easter Sunday, with one being at 9:30 a.m. and the other at 11:45 a.m.
ACFC is not the first church to host an event in which large numbers of Easter eggs were dropped on a field by a helicopter, as other congregations have done similar events around Easter.
Last year, for example, the multisite nondenominational 7 Hills Church in Kentucky hosted multiple egg drops after services on Good Friday, Holy Saturday and Easter Sunday, dropping approximately 200,000 Easter eggs in total.
Although Easter egg hunts are generally considered a secular activity, the ACFC representative told CP that they believed that the event was "opportunity to share the Gospel."
"We are having a small theatrical production, music and adding the egg drop as part of the experience, but the main goal has been, is and will continue to be sharing the gospel and the good news that the death and resurrection of Jesus brought to humanity," the representative said.
The representative cited 1 Corinthians 9:23 as justification, which reads "I do everything to spread the Good News and share in its blessings."