Churches more prepared for financial hardships after pandemic: survey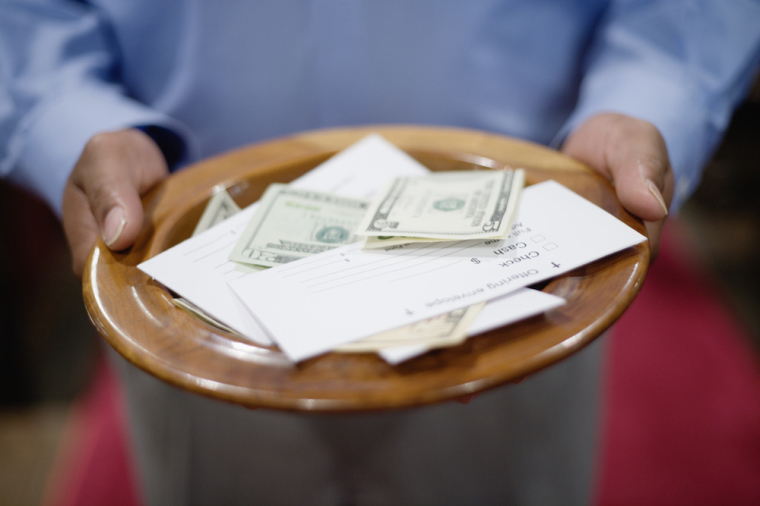 After enduring the COVID-19 pandemic, a larger share of churches in the United States is more financially prepared for hard times than in 2016, according to a new study from Lifeway Research.
On Tuesday, Lifeway released the findings of a 2022 survey of Protestant pastors who were asked about their congregations' financial stability.
Data for the survey was drawn from a phone survey of 1,000 Protestant pastors conducted from Sept. 6 to Sept. 30, 2022, with a sampling error of +3.2%. The results were compared to a phone survey of 1,000 Protestant pastors taken Aug. 22 to Sept. 16, 2016.
Forty-four percent of pastors who knew how many weeks of cash reserves their church has said it was less than 16 weeks, which marks a decline from 50% in 2016.
The share of pastors who said their cash reserves were seven weeks or less declined from 26% in 2016 to 20% in 2022, while the number of pastors who said their churches have cash reserves for 16 to 51 weeks increased from 27% in 2016 to 32% in 2022.
Nearly a quarter (24%) of pastors said their churches have 52 weeks or more of cash reserves, which remains statistically unchanged from 2016 (23%).
Lifeway Research Executive Director Scott McConnell said in a statement that whenever "hardships impact an organization, financial leaders carefully watch how much cash is on hand and how quickly they are spending it."
"Very rarely does cash stop coming in completely, though some churches experienced that for a few weeks in 2020," stated McConnell, referencing the COVID-19 pandemic lockdown measures.
"But hardships such as a financial recession can impact church receipts and force the use of cash reserves to get by. While improved, there are still too many churches with too little money in the bank given the uncertainties of 2023."
The 2022 survey also found that nearly a third (31%) of pastors did not know their church's cash reserves. 
African American (52%) and Hispanic pastors (35%) were more likely than white pastors (17%) to report having seven or fewer weeks of cash reserves.
Methodist (30%), Pentecostal (25%) and Baptist (23%) pastors were more likely to say that their churches have between "Between 0 and 7 weeks" of cash reserves. Non-denominational pastors (34%) and Christian/Church of Christ (34%) were the most likely to say their churches have 52 weeks or more in cash reserves. 
Additionally, pastors at churches with attendance of 100-249 (20%) and 250+ (25%) were most likely to say their churches have "between 16 and 25 weeks" of cash reserves than those at churches with attendance of 0-49 (12%). 
Over half (58%) of pastors say that their churches have had a complete financial audit within the last two years, with 47% saying their churches had a financial audit in the last year. 
"Some state laws require that nonprofit organizations of a certain size file audited financial statements, but most churches have an option," McConnell explained. "Many congregations prefer to have this review to ensure that financial processes are being followed and that trust is maintained."
Eight percent of pastors reported that someone had embezzled funds from their current church, which is about the same rate as it was in 2016 (9%). McConnell notes that the "misappropriation of funds is more likely when an organization lacks necessary processes so that multiple people are aware of every expenditure before it is made."
Last October, Lifeway released a report which found that a little over half of Protestant pastors believed that the economy had negatively impacted their church, with only 7% saying that the economy had positively impacted their church.
The number of respondents on the October report who believed the economy was "somewhat negatively" impacting their churches rose from 34% in 2021 to 45% in 2022 but was below what was reported from 2007 to 2014, when around half of the pastors held a negative view of the economy's impact on their churches.