Detransitioners sue medical providers over body-mutilating sex-change surgeries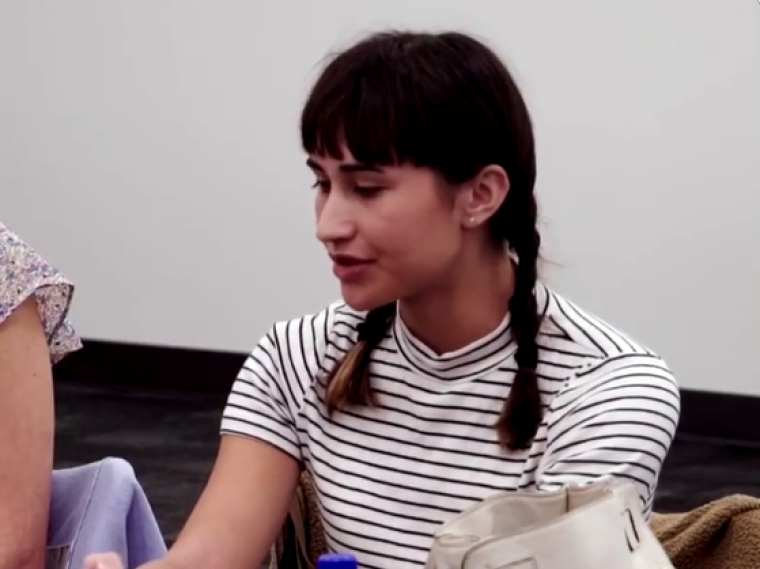 Two detransitioners have taken legal action against the healthcare providers that they claim pushed them to pursue surgical gender transitions instead of offering mental health treatment. 
Michelle Zacchigna, an Ontario woman who previously identified as a man before detransitioning, has filed a statement of claim to the Ontario Superior Court of Justice. She accuses eight doctors and mental health professionals of failing to properly address her mental health needs and instead providing her with hormonal intervention, a bilateral mastectomy and a hysterectomy.
Meanwhile, Chloe Cole, a California woman who took cross-sex hormones and underwent a double mastectomy, formally filed a lawsuit against a medical group she accuses of performing a "mutilating, mimicry sex change experiment" on her when she was 13.
Cole is being represented by The Center for American Liberty, a public-interest nonprofit organization that filed the lawsuit in the Superior Court of California on Wednesday against Kaiser Foundation Hospitals, the Permanente Medical Group and affiliated health professionals. 
Zacchigna claims that the medical professionals enabled her to identify as the opposite sex and undergo various surgical procedures to make her body more masculine. 
In a Tuesday tweet, Zacchigna wrote that she's "ready to show" a card that she's been holding "close to [her] chest," linking to a Monday article published by The Post Millenial detailing her lawsuit. 
"In November 2022, I commenced legal action against the Canadian health care providers that facilitated my medical transition in Ontario," the detransitioner wrote. 
In a 2021 blog post written for Gender Dysphoria Alliance, a nonpartisan organization concerned with the direction of "gender medicine," Zacchigna recalled that as a child, she struggled with anxiety and depression. 
After discovering the concept of "gender identity" online, she decided that her issues were related to gender, an idea that she claimed healthcare providers never challenged.
In 2010, Zacchigna met a doctor through a Toronto-based support group called "Gender Journey," who she said referred her for hormone therapy after a single one-hour appointment. 
In her blog post, the young woman remembered that she received assurances on websites like Tumblr to transition. In addition to taking testosterone, Zacchigna underwent a double mastectomy at the beginning of 2012. 
"My mental health improved for a short while after I started transitioning, but then it plummeted," she wrote. "I remained socially anxious. It continued to be difficult for me to make friends."
She said she still felt depressed but couldn't cry due to the hormones. She also recalled that the hormones caused her to gain around 70 to 80 pounds. 
"I lost my salaried job shortly after my first surgery in 2012 for 'inconsistent' work output," Zacchigna continued. "I had difficulty keeping up with eating and cleaning, and I couldn't stick to a specific sleep schedule." 
Around this time, she stopped taking her scheduled testosterone shots, adding that she no longer cared about her appearance. Then, in 2018, she had a partial hysterectomy, admitting she couldn't remember why she thought it was a good idea. But she recalled how she knew at the time that the surgery was covered by insurance and liked the idea of not having periods anymore or being forced to have pap smears.
In 2017, Zacchigna was diagnosed with autism spectrum disorder, ADHD and various other mental health conditions after going for a fulsome psychoeducational assessment. 
"Gender dysphoria wasn't really addressed in my assessment," she stated. "As such, I continued to identify as transgender — though as non-binary at that time. In my mind, since I had already made permanent changes to my body and figured I was always going to be seen as 'weird,' I thought I might as well just keep going."
"It's not so easy to admit to yourself that you have spent a decade of your life on a mistake," Zacchigna continued. "It's even harder to admit it to everyone else." 
In 2020, Zacchigna had a "breakthrough" because the COVID-19 pandemic allowed her time for reflection. Zacchigna once again began identifying as a woman and asked her loved ones to resume calling her by her birth name. 
"I've had almost a decade to come to terms with my chest, but acknowledging that I cannot bear my own children has been devastating," she wrote. "Some days, the pain of what I've done to myself is overwhelming. I cry and I can't stop." 
"Other days, I'm angry that I wasn't screened for the diagnoses I later received before I was prescribed hormones." 
She stressed the "one-size-fits-all approach to medical transition" exposes vulnerable people like herself to "medical trauma." Zacchigna said that the trans community that supported her for 10 years has made it clear that "they don't care about collateral damage." 
As for Cole, she also began identifying as a boy after viewing content online that encouraged the idea. After telling her parents that she wanted to be a boy, they took her for medical help. Doctors "immediately affirmed Chloe in her self-diagnosed gender dysphoria," her lawsuit states. 
The doctors told Cole's parents that she was at risk for suicide unless she transitioned, asking, "would you rather have a dead daughter or a live son?" 
At the time, Cole was struggling with a variety of mental health issues, including anxiety, depression, body dysmorphia. She also had several learning disabilities, according to the lawsuit.
In addition to fears about being sexually assaulted, the teenager was also confused about her gender, and the lawsuit asserts that she "needed love, care, attention, and regular weekly psychotherapy, not cross-sex hormones and mutilating surgery." 
The lawsuit also claims that Cole's mental health declined due to the "gender dysphoria treatment," and she began to have suicidal thoughts after having a double mastectomy. The filing accuses doctors of "experimenting" on the teenager for financial gain, emphasizing that Cole now suffers from "deep physical and emotional wounds, severe regrets, and distrust of the medical system."
In a statement responding to the lawsuit provided to NBC Bay Area, Kaiser stated that its hormonal and surgical gender interventions meet medical standards. The organization contends that all decisions rest with the patients and their parents. 
Other detransitioners have expressed regret about their decisions to transition and claimed that they were not properly warned about the side effects beforehand. 
As The Christian Post reported, Helena Kerschner started identifying as a boy at the age of 15 during a time in her life when she was struggling with depression and an eating disorder. At the age of 18, and after an hour-long appointment at Planned Parenthood, Kerschner received a high dosage of testosterone. 
According to a February 2022 post on Kerschner's Substack, at 19, she stopped taking hormones and "began the process of getting [her] life back on track."
In 2021, CBS' "60 Minutes" aired a segment featuring several young people who underwent gender transition procedures. Many said they were rushed into a decision, affirmed their transgender identities too hastily and "didn't get enough pushback."
"I went for two appointments and after the second one, I had my letter to go get on cross-sex hormones," said a young man named Garrett from Baton Rouge, Louisiana. 
Some states have taken steps to prohibit medical professionals from conducting sex-change surgeries or hormone interventions on minors struggling with gender dysphoria. 
Earlier this month, Missouri's attorney general announced an investigation into a gender clinic in St. Louis accused by a former clinic worker of "permanently harming the vulnerable patients in our care."